Jacksonville Mayor Donna Deegan says Randy DeFoor, her appointee to be the city's next general counsel, is "facing a smear campaign" meant to pressure City Council members to vote against the selection. 
Deegan held a news conference Aug. 23 at City Hall backed by the CEOs of the city's independent authorities, former general counsels, attorneys, elected officials and Jacksonville business leaders to bolster support for DeFoor, a former Republican City Council member, and "end this type of punishment politics." 
The news conference came after the Deegan administration sent a memorandum Aug. 22 to the state Commission on Ethics requesting an opinion on whether DeFoor's ability to serve as general counsel would be prohibited or limited by her 2019-2023 term on Council.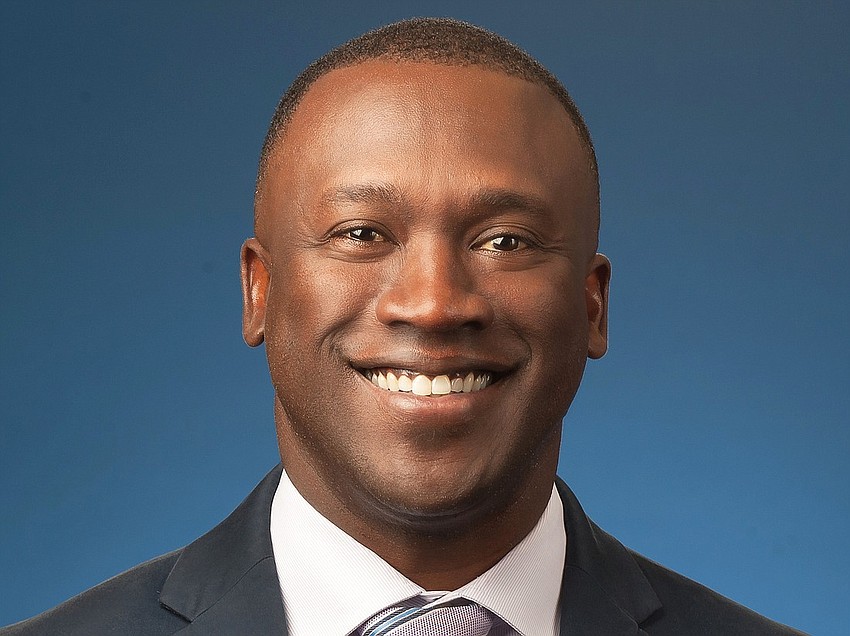 After more than an hour of debate Aug. 22, Council voted 14-3 on a bill filed by Rules Committee Chair Terrance Freeman for Council to submit its own request to the ethics commission for an opinion on DeFoor's appointment. 
If confirmed, DeFoor would lead an office of 48 attorneys that represents the mayor's administration, Council, the city's constitutional officers, independent authorities and Duval County Public Schools.
Politics not ethics
Deegan, a Democrat, said there was no need for two requests and she alleges the pushback from Freeman and other Council members is about politics not ethics. 
The mayor linked Council members' objections to DeFoor's role in investigating the 2019 attempt to sell the city-owned water and electric utility JEA to a private company, as well as her support for Deegan in the May 2023 mayoral runoff against Republican Daniel Davis. 
DeFoor's time on Council was marked by her role on a three-member committee formed in early 2020 to investigate the attempt to sell the city-owned water and electric utility JEA to a private company.
At the news conference, Deegan named Brian Hughes, past city chief administrative officer and political adviser to former Mayor Lenny Curry, and former Curry political consultant Tim Baker, as people trying to interfere with the process. 
"The same forces who tried to sell JEA and are now actively working against Randy's (DeFoor) nomination are putting pressure on our Council people," Deegan said.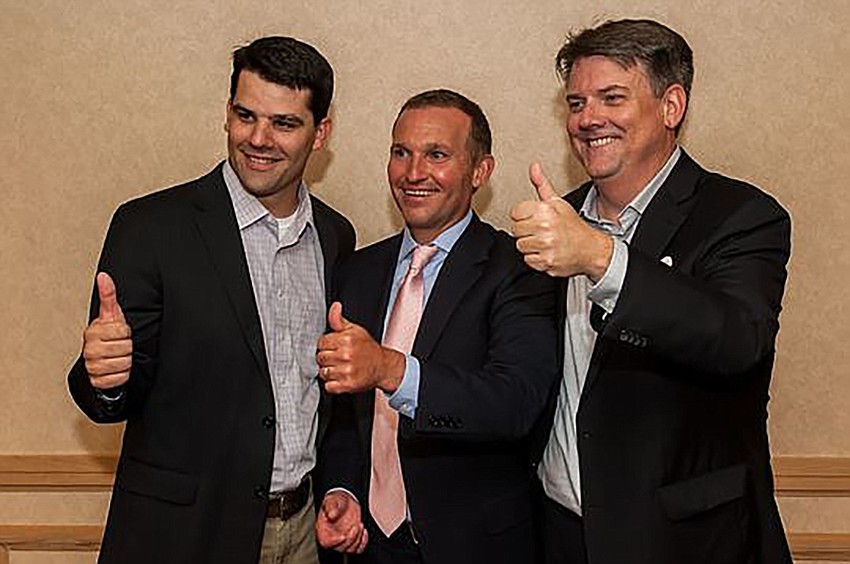 "They're using their typical playbook, dividing our community with scorched earth tactics, whisper campaigns and outright lies that impugn Randy's good character. False and, frankly, sexist accusations that Randy allegedly doesn't have the right temperament to lead this office," she said.
Baker founded Jacksonville-based public consultancy firm Bold City Strategic Partners in 2016 with Hughes, who severed his affiliations with the firm in December 2017, according to state filings. 
On Aug. 23, Deegan called Baker the "architect of the JEA deal."
Bold City Strategic Partners was listed in response to a Council subpoena as a lobbying firm for Florida Power & Light Co. parent NextEra Energy Inc.'s bid to buy JEA as part of the utility's 2019 public invitation to negotiate. 
The Council's investigation also found Baker gave a presentation during a July 10, 2019, off-site JEA senior leadership team meeting at The Club Continental in Orange Park. Plans were drafted there for the resolution that JEA's board of directors would vote on July 23, 2019, to issue the invitation to negotiate.
The sale attempt led to federal wire fraud and conspiracy indictments for former JEA Managing Director and CEO Aaron Zahn and former CFO Ryan Wannemacher. That case is awaiting trial.
Neither Baker or Bold City were charged in connection with the JEA sale. 
"They're scared to have a general counsel who will be transparent and accountable to that process and they're putting pressure on our Council people," Deegan said. "Enough is enough of this."
DeFoor said during the news conference she had heard false rumors circulating that she had been disbarred and "Baker Acted." 
According to UF Health's website, the Baker Act is a Florida law that enables families and loved ones to provide emergency mental health services and temporary detention for people who are impaired because of their mental illness, and who are unable to determine their needs for treatment.
Ethics hurdle
At issue in DeFoor's nomination is an April 2019 opinion by the ethics commission that said a former Council member is not allowed to lobby a group or the city's interests before the Council for two years following their term. That would impact DeFoor's ability to execute the role of general counsel.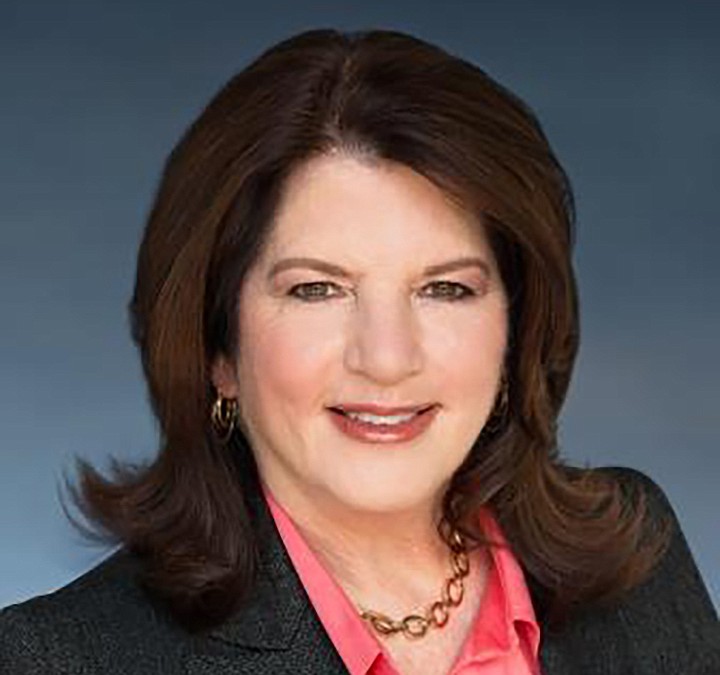 The ethics opinion last came into play at City Hall in 2019 when former Council member Lori Boyer was named CEO of the Downtown Investment Authority and had to have another agency employee represent the DIA in most cases when addressing Council members for two years.
On Aug. 9, Deegan announced her selection of DeFoor to lead the city Office of General Counsel from a pool of six applicants. 
A corporate attorney for decades, DeFoor has been senior vice president and national agency counsel for the Fortune 500 company Fidelity National Title Group since 2013 and was vice president and senior corporate counsel for Regency Centers Corp. from 1995-2009.
The five-member General Counsel Qualifications Review Committee that interviewed candidates and recommended the  top city attorney to the mayor raised the possible ethics issue with DeFoor's candidacy, but did not issue a collective opinion on whether it would hinder DeFoor's work as general counsel. 
Jason Gabriel, the committee chair, said changes to Florida law in 2022 carved out exceptions for public officers filling the duty of their office. He said the general counsel is not a lobbyist or a policymaker so the two-year moratorium should not apply. 
Gabriel, an attorney with Burr & Forman, is a former city general counsel.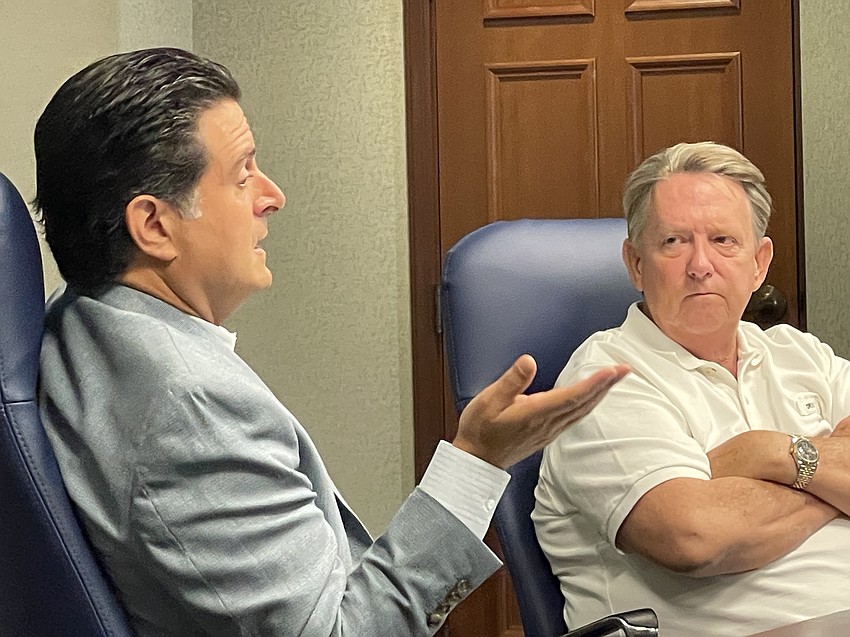 'You're going to get a war' 
According to Deegan, she consulted multiple stakeholders when considering DeFoor's appointment and heard positive feedback about her qualifications and reputation.  
Deegan said those same unnamed stakeholders warned, "you're going to get a war from Brian Hughes." 
"And I said, 'That's OK, bring it,'" Deegan said. 
Hughes, recently named Florida director of Donald Trump's 2024 presidential campaign, said in a text message to the Daily Record on Aug. 23, "I've had zero contact with any City Councilmembers about the selection of General Counsel since before leaving City Hall in June." 
"Serving Jacksonville was an honor and a privilege, and I am proud of the work I did for the people of Florida's greatest city," Hughes said. "I wish Mayor Deegan and City Council well on their efforts to continue the progress ushered in by the Curry Administration." 
When asked if he's been speaking to anyone about DeFoor's nomination who might be close to Council members or the Duval GOP who might be able to push a city lawmaker's direction on the issues, Hughes said, "I have a new job and a busy one at that. Not sure why I'm the boogeyman in this fantasy." 
In a phone interview Aug. 23, Baker said he was on U.S. Navy Reserve duty throughout the summer and had not spoken with Council members about DeFoor's nomination. "I don't really know what's going on at City Hall," Baker said.
Current JEA Managing Director and CEO Jay Stowe, the only independent authority executive to speak at the news conference, endorsed DeFoor's nomination. 
The JEA board hired Stowe in November 2020 to lead the utility. 
He said DeFoor's previous roles as a JEA investigatory committee member and Council liaison to the utility after the sale attempt brings her an understanding of the city's consolidated government structure. 
"Because of a small group of people, we (JEA) lost the trust of the community and our employees," Stowe said. 
"And while there were a number of people inside of JEA, on the City Council, inside the city (and) in the community that stood up for what was right, and no one person can get the credit for the work that was done to right the ship at the time, Randy DeFoor is certainly one of the people who really was involved to make JEA better and make this community better," he said.
Gathering support 
The mayor's was joined at the news conference by 15 community leaders to support DeFoor: 
• JAXUSA Partnership President Aundra Wallace.
• Jacksonville Association of Firefighters President Randy Wyse. 
• The Bedell Firm partner attorney and past Jacksonville Bar Association President Hank Coxe.
• Burr & Forman attorney, past general counsel and Deegan's General Counsel Qualifications Review Committee Chair Jason Gabriel.
• Jacksonville Transportation Authority CEO Nathaniel Ford.
• Jacksonville Port Authority CEO Eric Green.
• Flagler College President, past general counsel and former Mayor John Delaney.
• FPR Holdings Inc. Chairman and CEO and JEA board member John Baker.
• JEA CEO Jay Stowe.
• Jacksonville Aviation Authority CEO Mark VanLoh.
• Akerman LLP partner attorney and past general counsel Cindy Laquidara. 
• Duval County School Board Chair Kelly Coker. 
• City Council member Jimmy Peluso, a Democrat.
• City Council member Mike Gay, a Republican.
• City Council member Matt Carlucci, a Republican.
"I promised during this campaign I am going to continue to align myself with people who will put their love for Jacksonville over their love of power," Deegan said.
"She (DeFoor) is a Republican. She holds many of those ideologies. She also holds in her the ability and the willingness to be an honest broker always."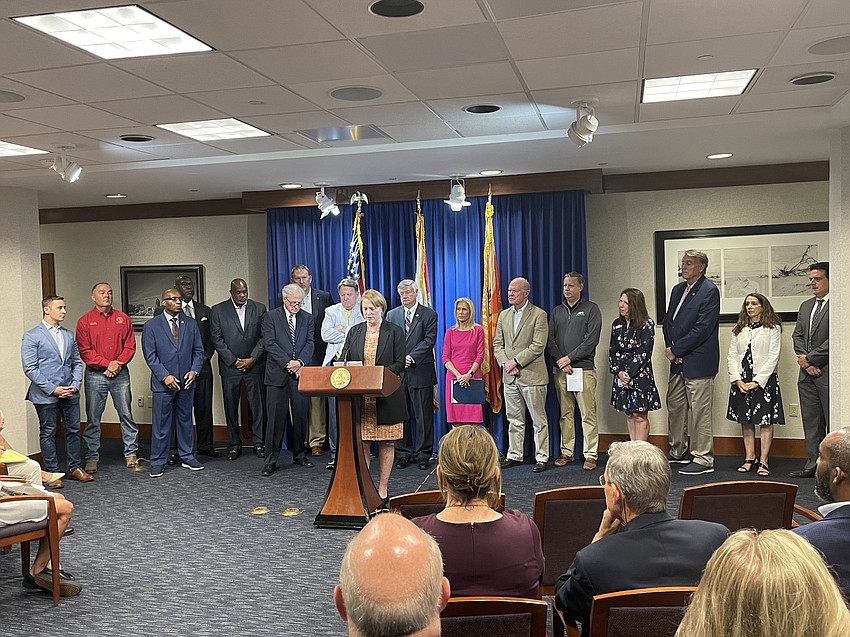 DeFoor's road to confirmation
According to Gabriel, the ethics commission could issue an opinion on DeFoor's appointment at its Oct. 20 meeting. 
That is after the Sept. 30 deadline Deegan and Council have to seat a permanent top attorney, the day interim General Counsel Bob Rhodes' appointment expires. 
Gabriel said the mayor could appoint another interim general counsel at that time, which starts another 90-day clock. He added that DeFoor could legally serve in that interim position.
During the news conference, Deegan disagreed with Freeman's assertion at the Aug. 22 Council meeting that the Council's parallel request to the ethics commission was not political.  
"I want desperately to work with this Council. And I believe they want to work with me. But we've got to get past the fear," Deegan said. 
"And we've got to get past the pressure from the folks who can't seem to accept that they lost an election and not by a little bit by the way," she said.
Freeman issued a statement Aug. 23 in response: 
"Last night's resolution for an ethics opinion received nearly unanimous approval from the City Council — from both Republicans and Democrats alike. Mayor Deegan's attacks on the duly elected Legislative Branch is disappointing and flies in the face of the positive message of unity that the Mayor campaigned on.
"The only person 'playing politics' with this appointment is Mayor Donna Deegan. 
"In addition, Mrs. DeFoor's participation in this political stunt raises further question for me if she can truly be impartial if she is ultimately confirmed. As the Council's Rules Chair, I will continue to demand transparency, accountability and high integrity from this and all future nominees." 
It takes a 13-vote supermajority of Council to confirm a general counsel appointment. 
Carlucci, Peluso and Gay were the three no votes Aug. 23 on Resolution 2023-589 requesting the ethics commission opinion.
If the ethics commission finds no conflict with DeFoor's past elected position, it's unclear how city lawmakers will vote.
Deegan accused the local Republican Party establishment of working against her Republican appointees.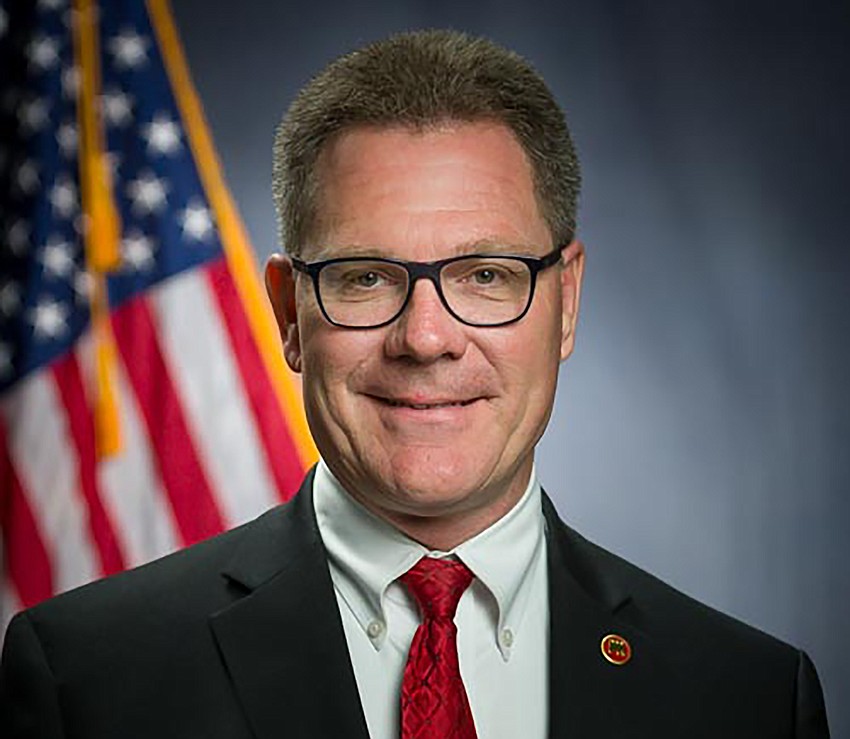 She said Duval GOP Chair and State Rep. Dean Black told her in a recent conversation that "anybody that did not support the Republican standard-bearer in the last election will never get another Republican vote."   
Council members also are questioning the qualifications of Deegan's nomination of former Republican Council member Al Ferraro as director of the Neighborhoods Department. 
The Deegan administration is asking Council to approve a waiver for Ferraro because he does not have the bachelor's degree required to serve in that position.
When asked for commitment Aug. 23, Black said in a text message to refer to Freeman's statement and Council President Ron Salem,  calling the issue "a council matter."