The Vestcor Companies moved from its offices in Mandarin to a newly renovated two-story building east of San Marco Square.
"It's fitting that as we celebrate our 40-year anniversary, we move back to where Vestcor was first started, a single-family home less than a quarter mile down the road," Vestcor Chairman John Rood said in a news release.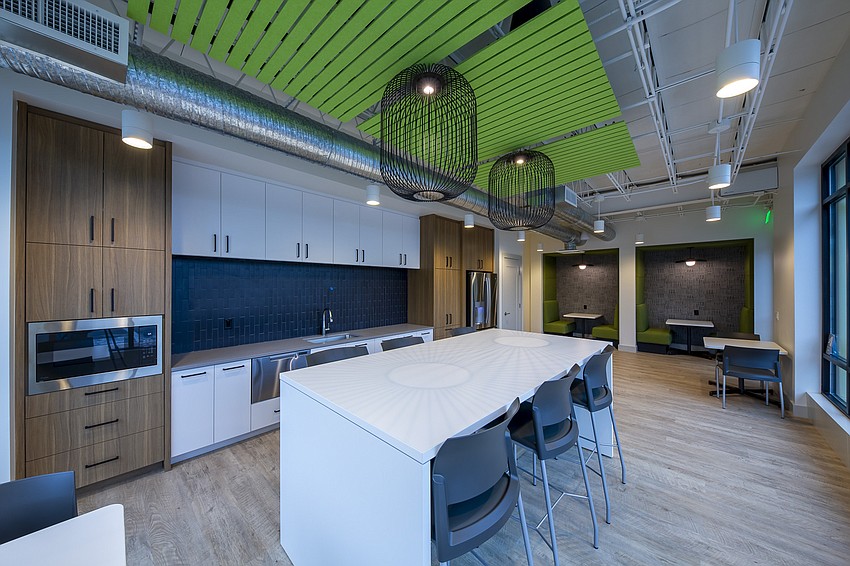 In 2021, Vestcor purchased the two-story, 6,553-square-foot space at 1649 Atlantic Blvd. for $2.25 million. The renovation began in early 2023, including updating the exterior facade with new windows and siding and completely renovating the interior.
The first floor has a conference room, waiting area, large break room, a fitness center with locker rooms, two private offices and workstations.
The second floor has seven private offices, workstations, a small conference room with virtual meeting capabilities, kitchenette and a phone room.
Urban Partners Construction is the contractor. Group 4 Design is the architect.
Since its formation in 1983, Vestcor has developed or acquired more than 19,000 multifamily units, comprising retirement, affordable, luxury and student apartment communities.