Jacksonville Jaguars owner Shad Khan's investment company Iguana Investments Florida LLC announced Aug. 31 it closed on the sale of the Seahorse Oceanfront Inn and additional properties in Neptune Beach.
No sale price was listed in the news release from the Jaguars. The hotel is at 120 Atlantic Blvd.
As of 3 p.m. Aug. 31, the deed had not been filed with the Duval County Clerk of the Court.
The release said that the inn and its poolside bar, The Lemon Bar, will remain open.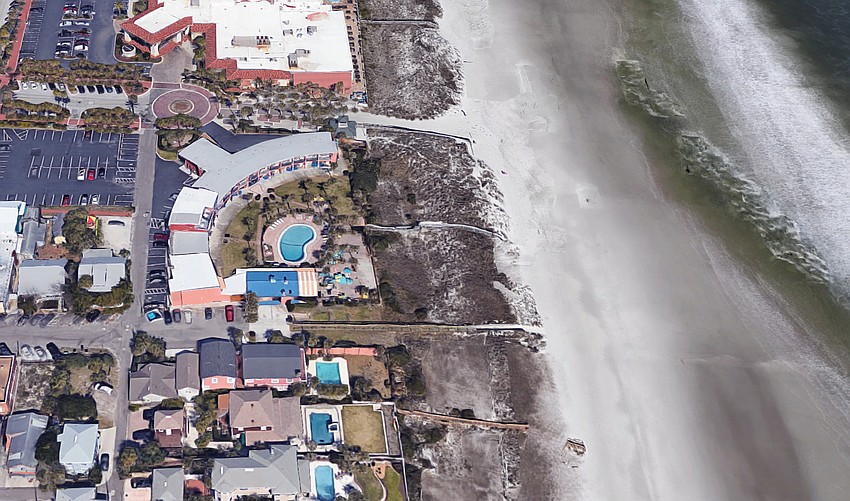 Remington Hospitality will manage the day-to-day operations of the facilities. It also manages the One Ocean resort next door at 1 Ocean Blvd. in Atlantic Beach.
"The Lemon Bar and Seahorse Oceanfront Inn are local treasures that represent the best of the beach lifestyle that is synonymous with visiting and living in Neptune Beach and Northeast Florida," Khan said in the release.
"It is with great enthusiasm and respect that we take this torch from the Cole Family, and now look forward to serving the Neptune Beach community while playing a role in the continued growth of the Beaches Town Center for many years to come."
Talks with owners Kathy Cole, son Will Cole and daughter Emma Cole began in March 2022. A letter of intent to purchase the properties was issued in October 2022, according to an Oct. 14 news release from Iguana.
Property records show that the Coles own the 1.22-acre hotel site and another 0.43-acre surface parking lot at 103 Atlantic Blvd.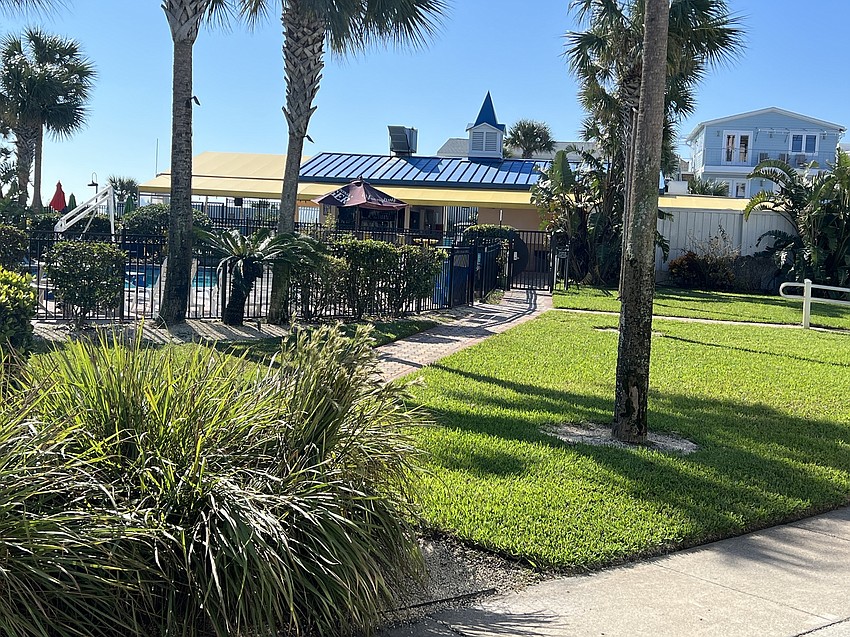 According to the Seahorse Oceanfront Inn website, the Coles have owned the hotel and bar since 1997.
Iguana is working on development plans.
"Iguana plans to redevelop the property as a boutique resort hotel, similar to what is in place now, along with additional amenities and supporting uses. Future resort amenities may include a spa, beach club, fitness center, restaurant, improved Lemon Bar, parking, and retail space," the release said.
"Now it's time to pass the torch, and we're really happy to see these properties going into the right hands with Shad Khan and Iguana Investments," Kathy Cole said in the Oct. 14 release.
"I have no doubt they will do the right thing for the viability and success of the property well into the future."
Through Iguana, Khan also is developing a Four Seasons hotel in Downtown Jacksonville along the St. Johns River south of the stadium. 
Khan also owns the Four Seasons in Toronto.