Demolition of the Morocco Shrine Center began Feb. 1 to make way for the construction of the Village at Town Center.
The building at 3800 St. Johns Bluff Road S., near the University of North Florida, served as a small convention center, wedding hall and concert venue.
ELEV8 Demolition used excavators to begin the tear down of the back of the building.
Owners presented the building's cornerstone to representative of the Shriners. 
The permit for the demolition showed a project cost of $471,000.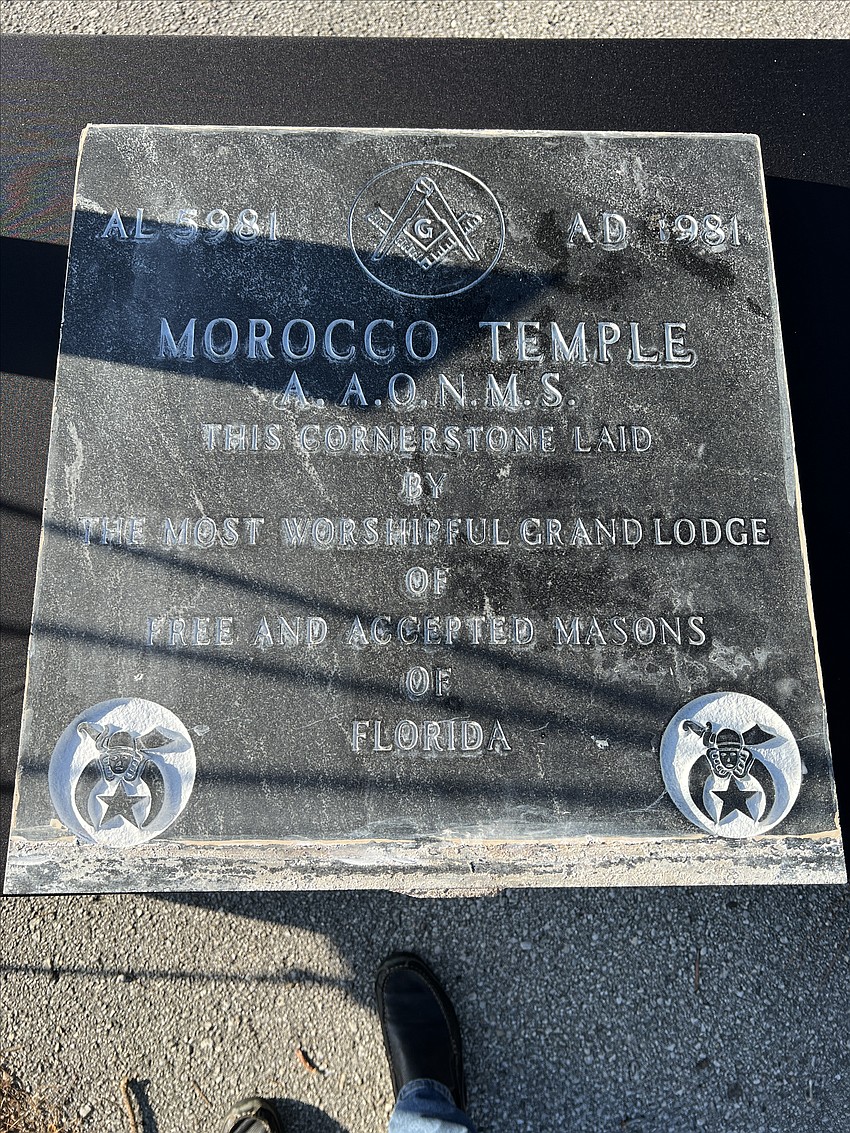 Town Center East Acquisition LLC of Atlantic Beach purchased the building and the accompanying 37 acres for $16.48 Million from Morocco Temple Association, Inc. in November 2021.
Morocco Temple Association Inc. bought a new headquarters in Orange Park in December 2021 for $2.26 million. The 17,653-square-foot building is at 560 Wells Road.
Village at Town Center is being developed by The Klotz Group and KABR Group. The plans call for 1,025 units of luxury apartments and student housing. 
It will also have 115,000 square feet of retail, restaurant and office space. The projected cost to build the Village at Town Center is more than $280 million.
The Klotz Group CEO Jeff Klotz recognized the building's history.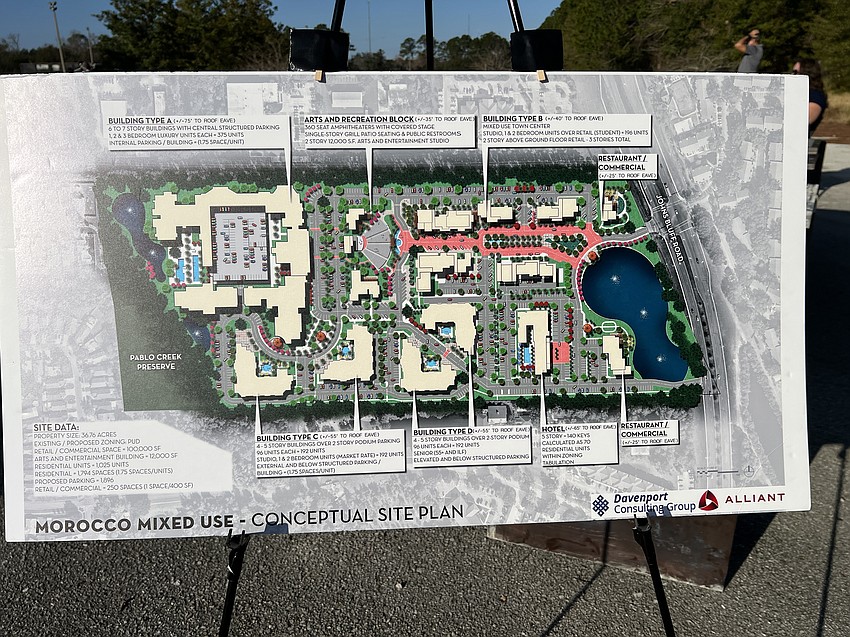 "So many of us share great memories attending a variety of events there, and as Jacksonville evolves into a top-tier city there is an obligation to transform the site into something just as exceptional," he said in a news release.
On the morning of the demolition, Klotz said the development expands its importance to UNF and surrounding area.
"The University of North Florida is a great amenity to Northeast Florida. We feel an obligation to the community and to support its growth."
The multifamily housing portion of the property will be developed first toward the back of the property. The project will infill toward St. Johns Bluff Road.
The building was constructed in 1985 and was expanded in 1990.