The University of Florida and the city announced Feb. 7 plans to explore a new graduate campus in Jacksonville focused on medicine, business and engineering that will seek $100 million in city and private sector investment.
The plan was announced in a news conference at City Hall attended by Mori Hosseini, chair of the UF Board of Trustees; UF President Ben Sasse; UF trustee and Dream Finders Homes co-founder Patrick Zalupski; and Jacksonville Mayor Lenny Curry.
"Today, the city of Jacksonville and University of Florida are committing to explore opportunities to create a new campus in Jacksonville focused on the introduction of innovative programs in medicine, business and engineering." Hosseini said.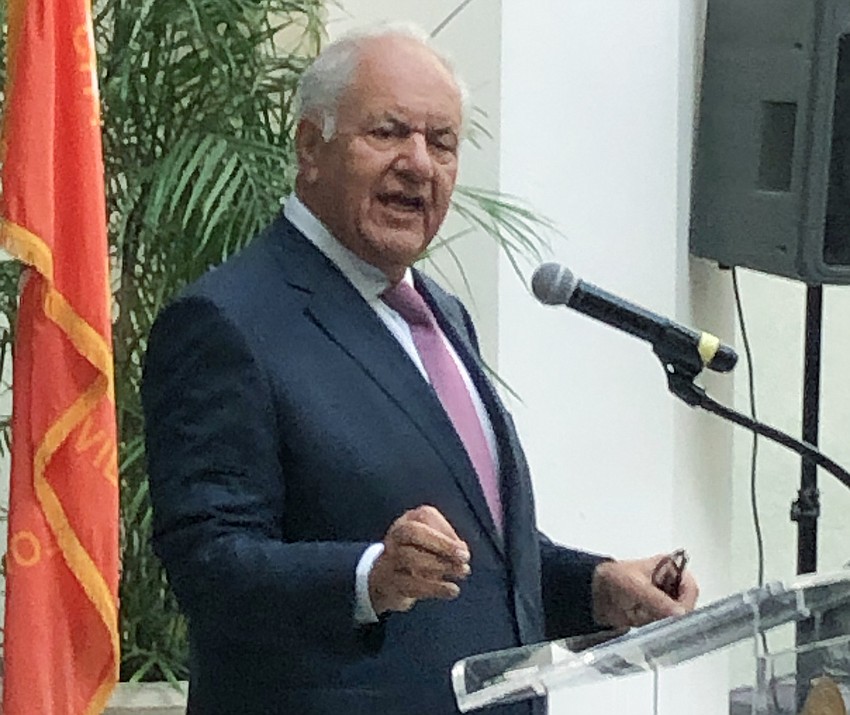 The campus would provide new graduate education programs aimed at "supporting the region's growing workforce needs" in biomedical technology and focused on pioneering technology related to simulation, health applications of artificial intelligence, patient quality and safety, health care administration and financial technology.
Curry said the next step in the partnership will be taking a three-year, $50 million proposal to City Council.
The University of Florida and community leaders would seek an additional $50 million in private support.
City Director of Public Affairs Katie Wiles said after the meeting that officials may ask for additional funding from the state.
Officials at the news conference didn't say where the campus would be located, but it appears to be Downtown.
"Nobody can underestimate what level of talent this will bring to the city of Jacksonville. Specifically Downtown Jacksonville," Zalupski said.
In a Feb. 2 letter to the University of Florida, JEA Managing Director and CEO Jay Stowe said the utility would commit $10 million in in-kind services, including access to a trail through the Main Street Water Plant and Laboratory parcel through a purchase/lease/easement, to the project.
"It is our intent to support this project as it supports downtown revitalization, complemented with the Hogan's Creek revitalization and Emerald Trail projects," Stowe wrote.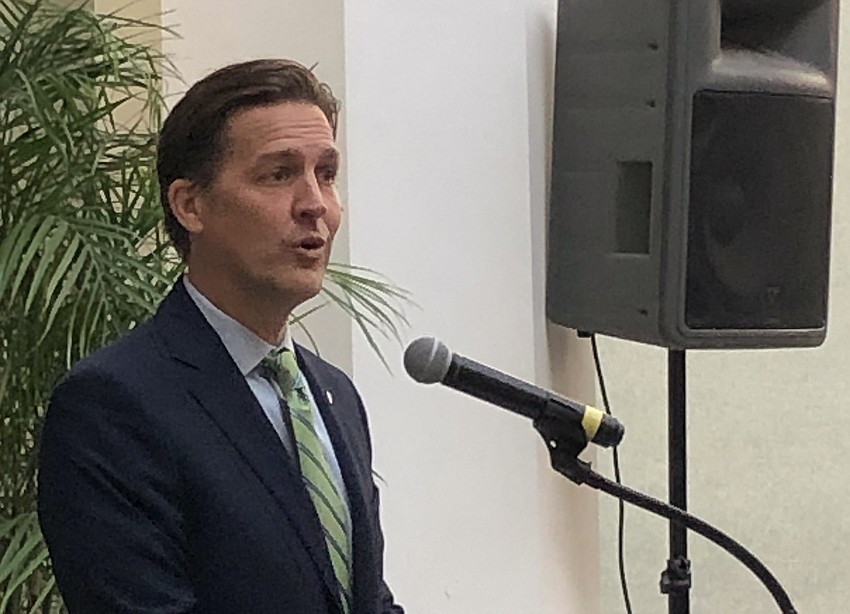 "There a lot of stuff still to walk through," Sasse said.
 "All sorts of process and language for us. The word campus has technical meanings that require us to deliberate with our board of trustees and our board of governors."
The news release said the next steps for the project include UF and city of Jacksonville officials working with Jacksonville's education, business, medical and community leaders to determine the most critical academic needs and opportunities for the regional workforce.
Curry said many people are involved in private sector fundraising for the project.
"This is a generational project for the city of Jacksonville," Curry said.