Signage and branding for Jacksonville-based contractor Opus Group posted at many Downtown adaptive reuse construction sites will soon be replaced with the name Avant. 
It's the second renaming by the 26-year-old company in fewer than 18 months. 
Avant President and founder Alan Cottrill said that changing from River City Contractors to Opus in November 2021 was about updating the company's branding to better describe what they do. But moving on from Opus to Avant was a requirement.
"Part of the challenge of being in business is making mistakes and recovering from them," Cottrill said Feb. 3. 
"We changed our name a year ago and thought that we had crossed our T's and dotted our I's."
What Alan and his wife, Avant Human Resources and Marketing Manager Ellen Cottrill, didn't find in their rebranding research was that Opus Group was already a trademarked and copyrighted similar business. 
It is the name of a larger design, development, construction and construction management company, The Opus Group, based in Minneapolis. 
Alan Cottrill said the Minneapolis Opus sent a cease-and-desist letter in late 2022. Ellen Cottrill said when they received the legal correspondence it "was a bit overwhelming." 
"There were a few tears, I have to admit," she said.
Avant completed its legal name change Jan. 25, according to a filing with the Florida Division of Corporations. Ellen Cottrill said the logo changes will start to appear after a public announcement expected by Feb. 20.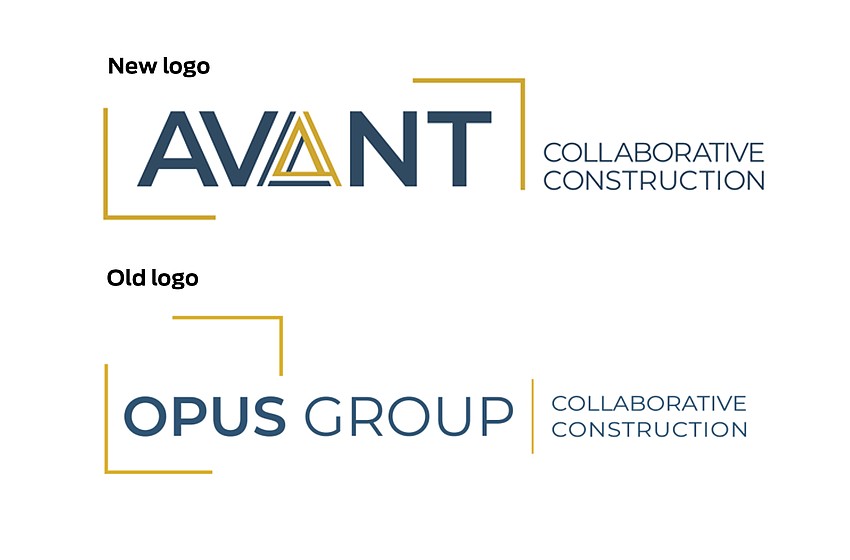 A 'forward-thinking' name
According to the Cottrills, Avant was inspired by the word's Italian version Avanti meaning "let's go," "ahead" and "forward-thinking" — avant-garde.
They want it to have a similar impact on the company's branding as Opus, a reference to the word for a musical work or set of compositions by a composer and that the Oxford English Dictionary says is "any artistic work, especially one on a large scale." 
"Much like our industry is managing chaos and bringing people together to create an end product. That's a great representation of what we do," Alan Cottrill said.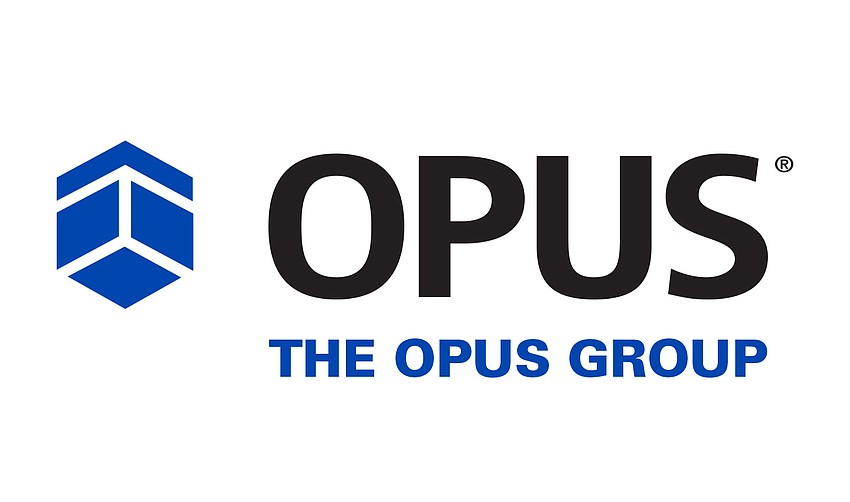 He said attorneys for the Minneapolis Opus gave them the time needed to complete the naming transition. 
"I would give them credit for being agreeable, friendly and not confrontational," Alan Cottrill said.
Ellen Cottrill said the change will likely cost Avant $10,000 to $20,000. The company had to redesign its logo and websites. All the employee polo shirts, construction site signage and graphics on the company trucks must be replaced. 
But there also are changes like names on bank accounts, email signatures and the message on the Avant voicemail inbox.
Ellen Cottrill said if a client or a vendor is not notified and the company receives a check with the former name, Avant would not be able to cash it.
"All these little things that happen. No matter how much you plan, no matter how efficient you are. There are things that will go through the cracks," she said.
Alan said Avant is trying to look at the change as an opportunity. 
"We are pie-in-the-sky thinking of it not as rebranding, just as renaming because we feel like we are on-brand," he said. 
"We're using it (Avant) as an impetus to say who we are as a company that helps our customers. We get things done. We're moving forward," Alan Cottrill said. "We're helping our customers who in turn are helping our communities and our city move forward."
"Avant is the perfect name to represent our company," Alan Cottrill said in a written statement. "We pride ourselves in projects that have unique character and design."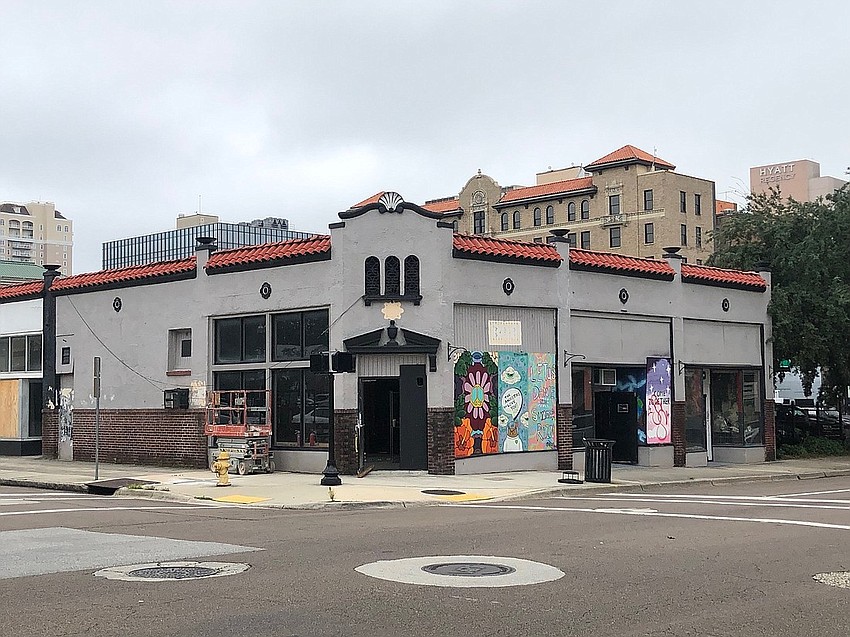 A Downtown player
Founded in 1997, Alan Cottrill said Avant's goal remains to "be involved in so much of the historic renovation and new developers that are happening Downtown and move our city forward as we continue to become a world-class city."
Avant Construction Group is the general contractor on projects including the Hardwicks Bar adaptive reuse on East Adams Street; Corner Lot Development Group and JWB Real Estate Capital LLC's Johnson Commons town homes in LaVilla; and the "Beyond Van Gogh" exhibit build-out in the former First Baptist Church main auditorium, now called the NoCo Center.
Avant's push into Downtown redevelopment projects happened "a bit unexpectedly" about seven years ago, Alan Cottrill said, from a relationship with investor and CNBC "The Profit" TV personality Marcus Lemonis. 
Lemonis hired River City Contractors for renovations on the historic Seminole Club building for Sweet Pete's Downtown. That also led to work for Lemonis' Camping World and other businesses in at least seven U.S. states. 
Alan Cottrill said work on the Seminole building also led to work with JWB President Alex Sifakis when the developer bought the 400 N. Hogan St. structure in 2020.
That connection created interest from JWB's frequent development partner Corner Lot.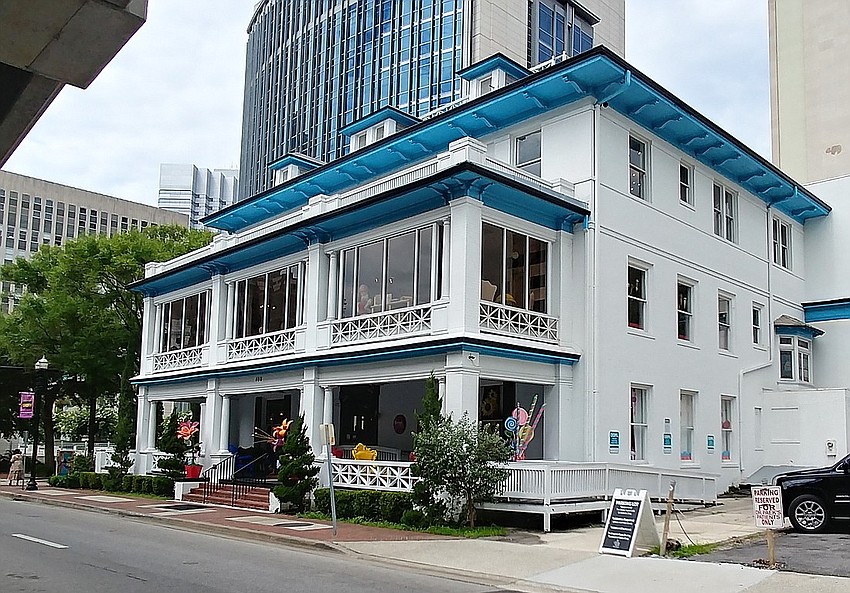 Alan Cottrill said he approaches a project not from the mind-set of a general contractor but as a building and business owner.
"I'll ask the question, 'what's the ROI (return on investment) of you on this?' 'Why would we do this?'" he said. 
"We're not just here to take your money. We want you to have a successful project, we want you to have a good return. We want it to look good, function well; not simply run the price of the construction cost up," Alan Cottrill said. 
Before it became Avant, the company acted as an owner's representative on JWB's mixed-use adaptive reuse projects at 218 Church St. and the former Federal Reserve Building next to the Seminole Club; and the contractor for Rethreaded's Delores Barr Weaver Campus of Hope in Springfield; and the contractor for Industry West headquarters building owned by Corner Lot at Prudential Drive and Kings Avenue in San Marco.
The contractor also worked on the retail and amphitheater for the mixed-use 220 Riverside project in Brooklyn; Crane Ramen in Five Points; Town Hall Restaurant in San Marco; and Coop 303 and ABBQ in Atlantic Beach.
Avant is preparing to work with Corner Lot on the adaptive reuse of the residential, mixed-use restoration of the historic Jones Bros. Furniture Co. building Downtown.
Corner Lot CEO Andy Allen said Feb. 16 that he has "a long history of productive collaboration" with Avant.
"Their creative input into the design of our development portfolio has proven invaluable and their attention to detail during the construction process is unrivaled," Allen said in a text message. 
"We've trusted some of our most important developments to their craftsmanship, and are looking forward to the next successful project."