Atlantic Beach will get a taste of authentic Northern Italian cooking via Miami when Salumeria 104 opens Feb. 23 at 60 Ocean Blvd.
But don't expect to sample the cuisine opening weekend. It is totally booked.
This is the third Salumeria 104 restaurant from partners Angelo Masarin, Graziano Sbroggio and Carlo Donadoni. 
The original opened in 2011 in Miami. The Coral Gables restaurant followed in 2018.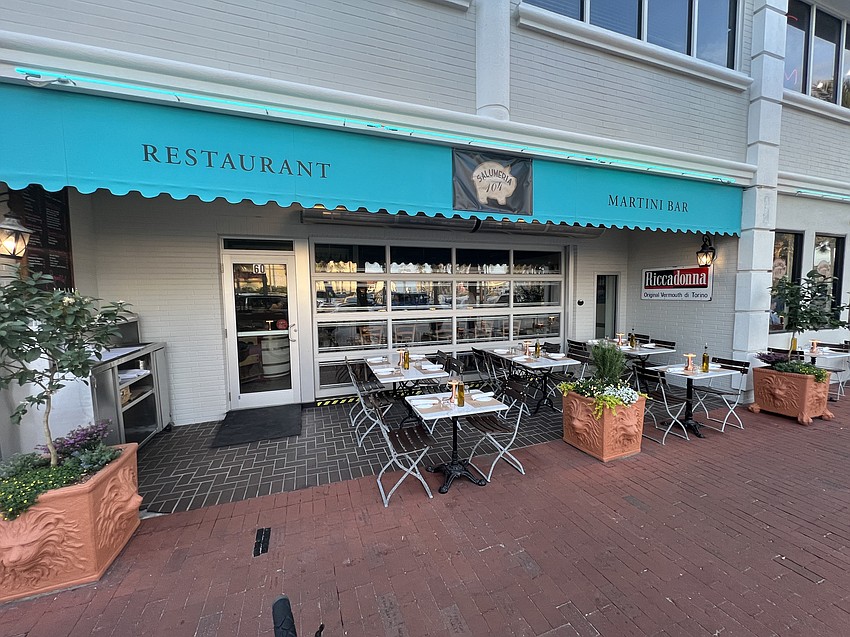 A salumeria is an Italian deli. The restaurant has a store that sells the meats and ingredients it uses for take home but the restaurant is by no means a sandwich shop.
Masarin, 52, is the company's corporate chef. The partners decided they wanted to open a third location outside of the South Florida area. A contact with Mr. Green Produce, a Miami-based vendor for the first two restaurants, was familiar with Northeast Florida and suggested they explore it.
Masarin and Sbroggio looked at a few places. Most were empty spaces that didn't suit their needs. Masarin wanted a former restaurant that had already been fitted for a professional kitchen.
When they saw the former Ocean 60 restaurant in Atlantic Beach they were immediately drawn by the possibilities.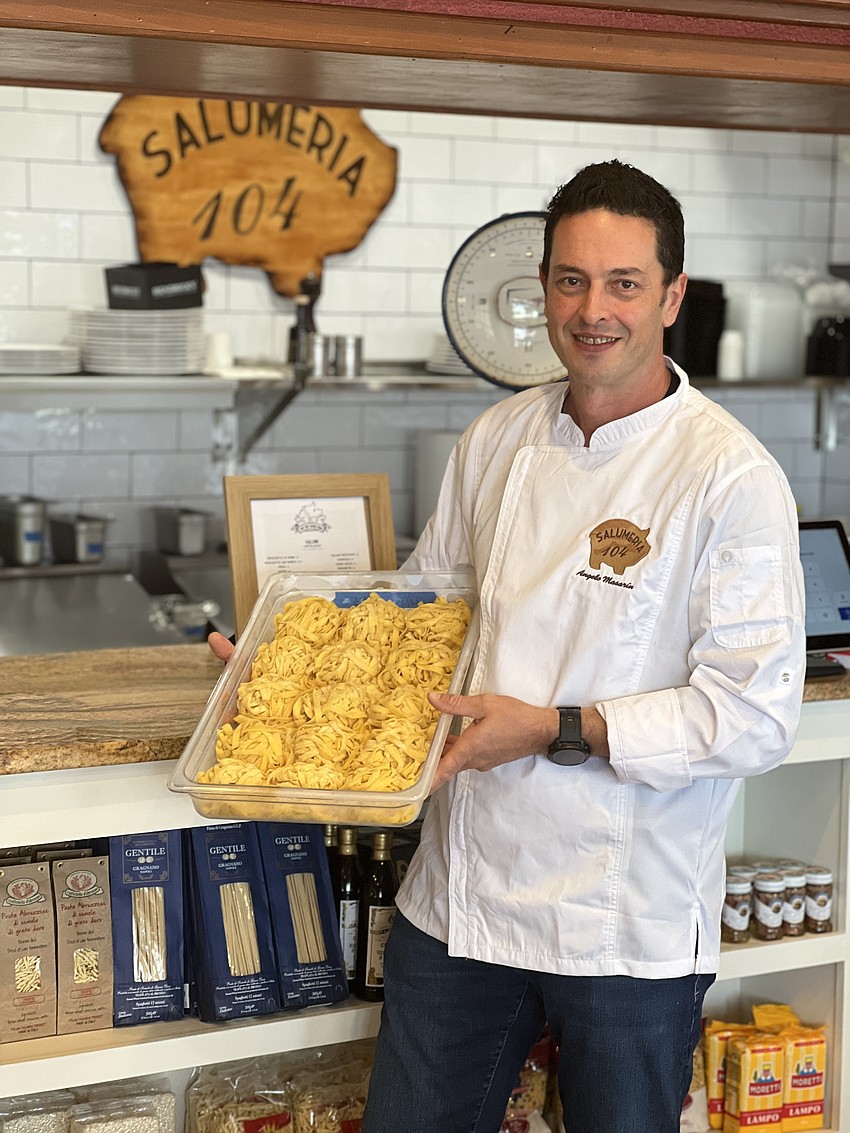 The space is large enough for a bar, dining room, two covered patio spaces for outdoor dining and a separate area for the deli.
The space also provided something Masarin was missing in South Florida. As Masarin tells it, Miami is too fast-paced, too active and every night is a party. Atlantic Beach reminded him of his home in Italy.
"When you come into a place like this you feel a sense of community right away," he said.
"Italians are very passionate. When we see something we like, we go for it."
They began negotiating with the landlord the day they saw the space.
When his plans came before the city zoning commission, Masarin found unsolicited support from someone he didn't know who spoke in favor of the restaurant. That support confirmed that they made the right choice, he said.
The restaurant build-out cost about $1 million, twice the original budget, Masarin said. 
Ocean 60 closed in the spring of 2022. The space was Nancy's, a breakfast spot, before Ocean 60 opened in 2002.
Masarin said the build-out was hampered because he was in Miami and unable to oversee construction on a daily basis.
Many of the food products are imported from Italy. He proudly held a small plastic box with about a dozen golfball-size black truffles. The aromatic container of truffles cost $1,000. When the white truffles are in season they could cost three times that amount, he said.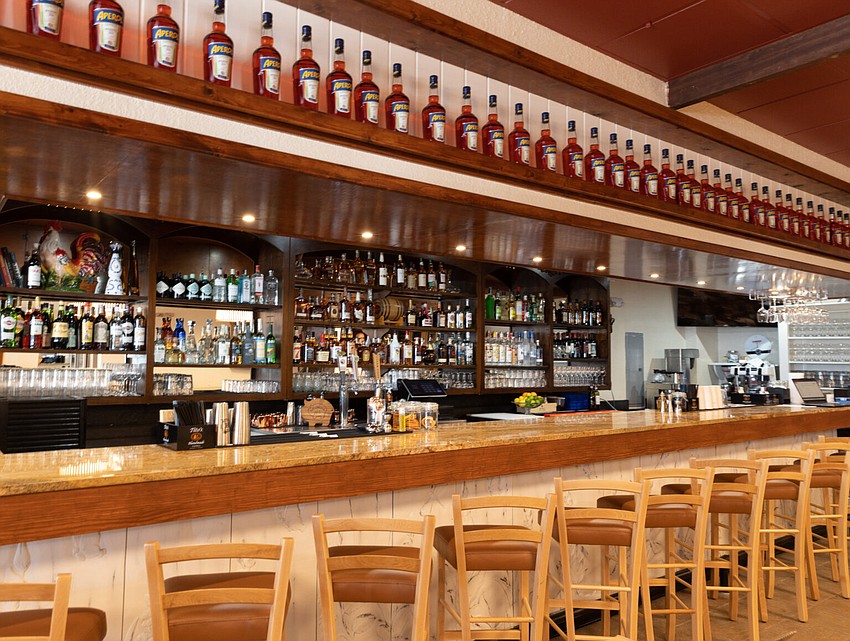 The chairs are made in Italy. His grandfather's wine press, where as a child Masarin helped make wine for the household, sits near the wine racks. 
Masarin grew up in Castelfranco Veneto, 20 miles from Venice. He worked in restaurants and attended culinary school but all the while he wanted to come to America.
"I was born and raised watching American television. What do you want to be when you grow up? I want to be in America," he said.
He arrived in 2001 with work awaiting him in Connecticut. He held jobs in restaurants there until he helped open one. After eight years, however, he grew tired of being a boss. He wasn't learning anything new.
"I decided to drop my salary as a chef and become a line cook in Miami. I worked in the best places. I needed the motivation to reinvent myself."
The Salumeria 104 menu features a variety of cold cuts, many cured and aged on premises. The menu includes antipasti, pasta fresca, steaks, veal, lamb and Mayport shrimp. Pasta is made in-house daily.
The deli offers dried pasta and oils used for the dishes in the restaurant. The deli concept started at the first restaurant when dry goods were on shelves in the dining room for customers to see because there was no other place to put them.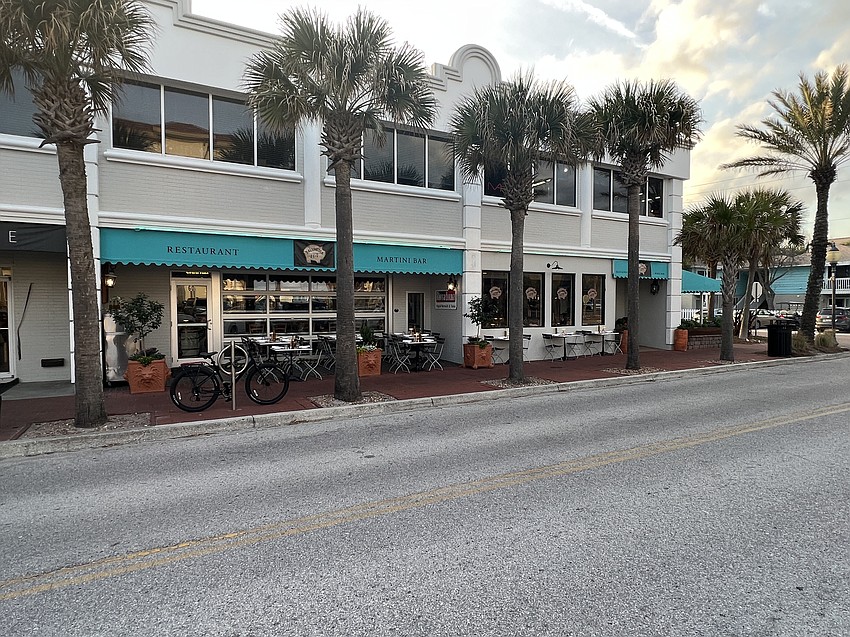 It also includes salumi like prosciutto, mortadella and salami as well as cheeses and olives. A 250-ml bottle of Bonini Modena, a true balsamic vinegar, sells for more than $80.
Masarin will be in Atlantic Beach for the first couple of months to get the restaurant running, then turn the cooking over to chef Michael Ayers, 46, who has cooked at area upscale restaurants including the Augustine Grille, Mezza Luna Ristorante, 11 South, the Sawgrass Country Club and Marker 32. He has worked in kitchens at The Four Seasons, Crowne Plaza and Marriott.
"Angelo convinced me that this was the right thing to do and I got excited about the concept," Ayers said.
Masarin and his wife, Veronica, have two grown sons and a 2-year-old daughter. If the new Salumeria 104 is a success, he hinted that the Atlantic Beach area could be their home when she reaches school age.
"The second thing we did after finding this location was look for a house," he said.
"However, for now our business is in Miami and I will have to do some traveling. But when you think about growing a family, this is where I want to be definitely."
Salumeria 104 hours are 4-10 p.m. Tuesday-Thursday; 4-10:30 p.m. Friday and Saturday; and 4- 9:30 p.m. Sunday.
 It has a full liquor license and the bar is expected to stay open after the kitchen is closed on Friday and Saturday. Lunch hours may be added as the restaurant becomes established.