As of Feb. 28, more than 275 years of entrepreneurship ends in Jacksonville, although one operator expects a few more days and another hopes to reopen elsewhere.
Three businesses are slated to close this week: Jacobs Jewelers, tracing back its roots 156 years; Beach Road Fish House & Chicken Dinners, which began as Beach Road Chicken Dinners 84 years ago; and Cotten's Bar-B-Que, 36 years in business in Arlington.
Two – Jacobs and Cotten's – are closing as their owners retire.
Beach Road Fish House owners are selling the property, as are the Cottens.
Jacobs leases Downtown space that has been sold, but says it hopes to be open until the end of the day March 10.
Beach Road hopes to reopen, but has not announced where.
All indicated Feb. 28 as their last day in business where they have operated for decades.
Cotten's Bar-B-Que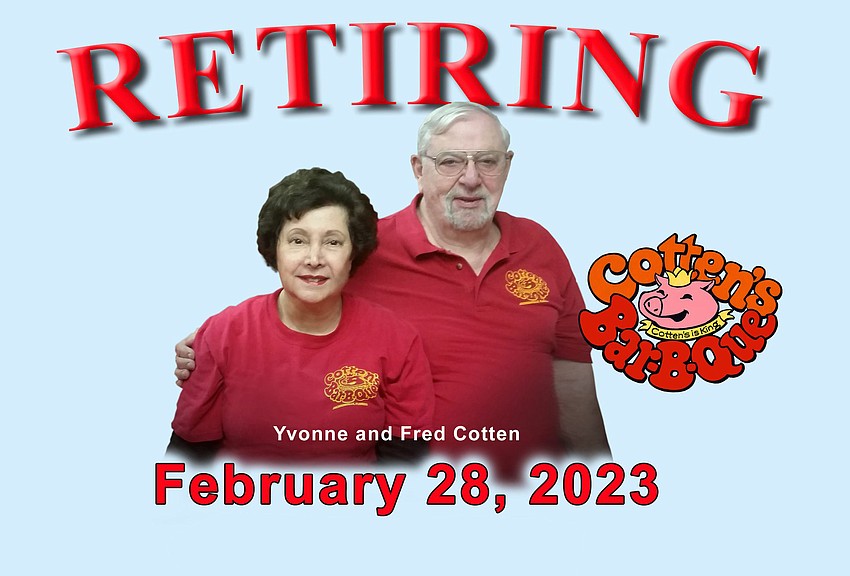 Bar-B-Que at 2048 Rogero Road in Arlington will close because owners and spouses Fred Jr. and Yvonne Cotten decided to retire 36 years after opening the restaurant in 1987.
"We wanted to enjoy what little time we have left," said Yvonne Cotten. She is 77 and Fred Cotten is 80.
She said both are in good health.
Cotten's Bar-B-Que in Arlington is not affiliated with Fred Cotten's Landmark BBQ at 1417 N. Main St. in Springfield.
The Rogero Road building will be sold in the coming weeks, Yvonne Cotten said Feb. 21. The recipes might be part of the deal, indicating another restaurant could be involved.
The Cottens have been at the restaurant nearly every day since opening, and Yvonne Cotten said she has eaten barbecue every day since then
"I may have to ask my husband to buy a grill so that he can cook for me at home," she said.
Jacobs Jewelers
Tracing its history to 1867, Jacobs Jewelers is closing its doors on the ground floor in the Greenleaf & Crosby Building at 204 N. Laura St. Downtown at northwest Laura and Adams streets because owners Roy and Delorise Thomas are retiring.
Roy Thomas, 83, and Delorise Thomas, 79, started working at Jacobs Jewelers in 1968 and bought the business in 1986.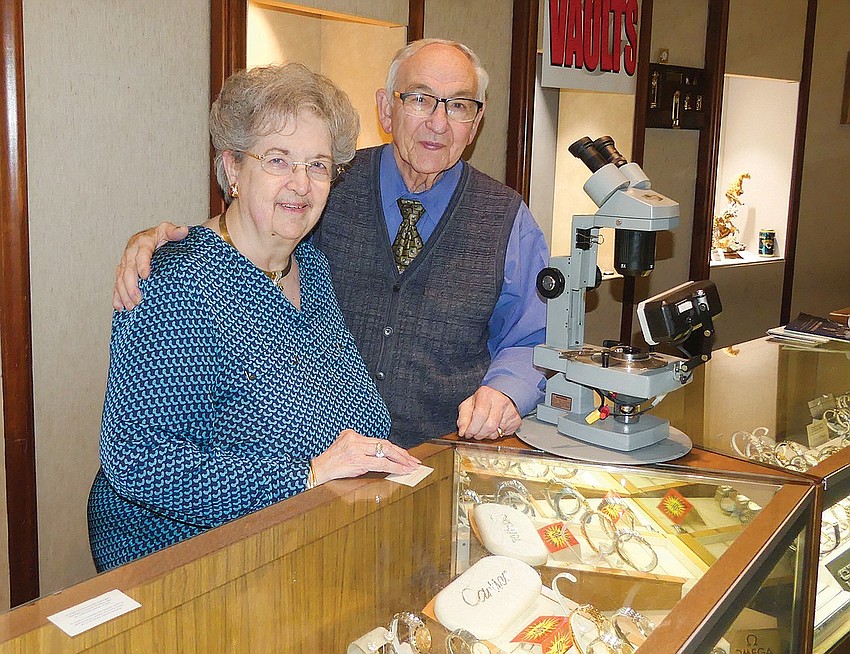 Damon Greenleaf established the business along Bay Street in 1867. J.H. Crosby joined him in 1890 and the jewelry store became Greenleaf & Crosby.
They built the Greenleaf & Crosby Building and moved the jewelry store to its current location in 1927. They sold the business in 1930 to V.E. Jacobs, who then changed the name.
Jacksonville-based JWB Real Estate Capital paid nearly $7 million for the 12-story building in 2022 and will move its headquarters to about 36,000 square feet of the 66,000-square-foot building. The first-floor retail space and basement used for storage by Jacobs Jewelers is marketed for lease.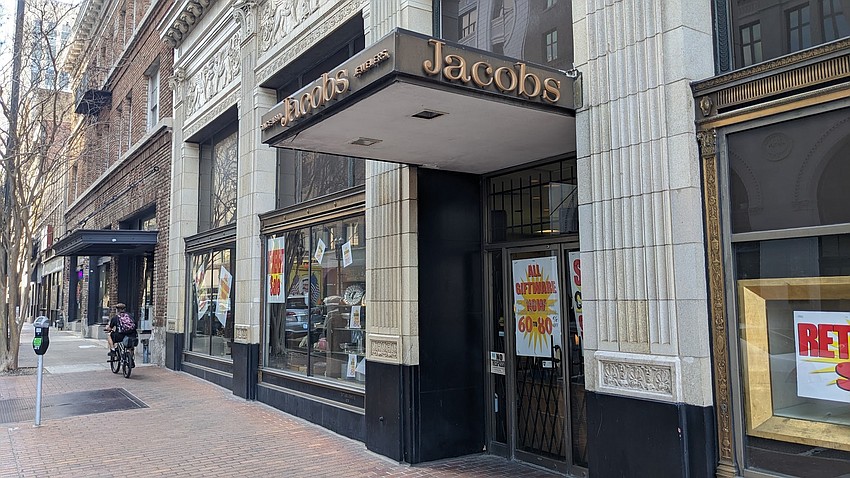 The Thomases have worked at Jacobs, which is considered Florida's oldest jeweler store, six days a week.
Their closing date has been extended as they sell inventory and hope to operate a few more days this week.
"We are going to go home and grow old together," Delorise Thomas said.
Beach Road Fish House & Chicken Dinners
Beach Road Fish House & Chicken Dinners began 84 years ago as Beach Road Chicken Dinners. 
The restaurant at 4132 Atlantic Blvd. said in a Facebook post it will close after its property is sold to make way for an apartment community.
"Unfortunately we will be unable to lease our building after the sale of Beach Road Fish House & Chicken Dinners property febuary 28th!  We are identifying locations for relocation in the meantime. Come see us. The orginal location. 2 weeks left! Construction starts immediately," the post reads. .
Spouses Nathan Stuart and Margo Klar took over Beach Road Chicken Dinners in 2019, leasing the property from owners Ken and Tena Ferger.
The couple bought 1.43 acres of the almost 4-acre parcel from the Fergers in October 2021. Fish House Holdings LLC bought the restaurant site, while the Fergers kept the remaining undeveloped property.
Stuart and Klar have six restaurants with the Fish House or related names: Beach Road Fish House & Chicken Dinners; New Berlin Fish House & Oyster Bar in North Jacksonville; OP Fish House & Oyster Bar in Orange Park; Creekside Dinery in St. Augustine; partial ownership with Stuart's father in Seafood Kitchen at the Beaches; and a licensed location in Tallahassee.
They also have plans for more restaurants.
Nate Day said in August he is the prospective buyer of the property.
Day is vice president of H. Smith Inc., a Jacksonville-based land acquisition, entitlement and development company in Northeast Florida. He said the deal is not being done through that company.
He said he plans a 285-unit apartment community on 7.14 acres that will be sold by several owners.
City Council approved legislation Nov. 9, 2022, rezoning the property to planned unit development. A concept plan dated July 25, 2022, shows an outline for 285 apartments in a five-story building that wraps around an amenity area with a pool and plaza. There also is a dog park.
Stuart said Aug. 1 that Beach Road was considering moving to a smaller location in the area. He said he and Klar have talked about opening a small location in the area and "just doing chicken."
"We are looking for something smaller now to pay homage and keep Beach Road Chicken alive," he said.
Stuart said Feb. 13 on Facebook that they are "identifying locations for relocation."
"This is our last weekend open to the public," Beach Road Fish House posted Feb. 25 on Facebook. 
"Can't Believe the End is within Reach."