Micro-Ant LLC is poised for growth, judging from the remodeling and interior redesign taking place at the technology company's new Baymeadows area facility.
The three-story, 45,000-square-foot building at 7898 Baymeadows Way already has offices, production and research and development operations on the second and third floors.
More manufacturing space is planned for the first floor.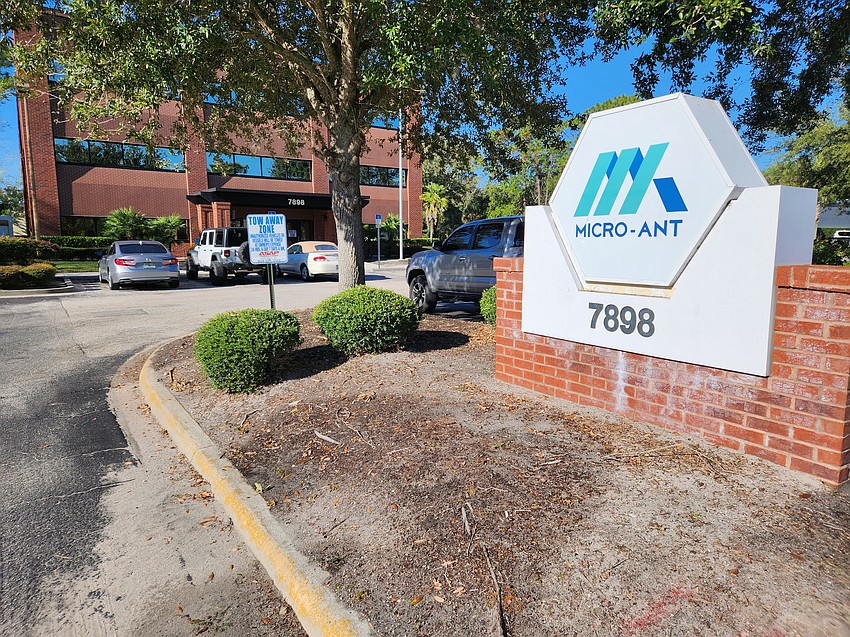 There will be a testing facility on Cypress Plaza Drive not far from the Baymeadows facility, which will complete the move from the company's 4733 Wesconnett Blvd. location in West Jacksonville.
The new space reflects the success of a niche company that manufactures precision antennas compatible with GPS systems. Many of its products are in operation around the world.
The antennas produced by Micro-Ant have evolved since the company's founding 20 years ago.
The products aren't antennas in the typical sense of a wire extended from the body of a car. Some are like satellite dishes and others fall in the size range of plastic food protectors.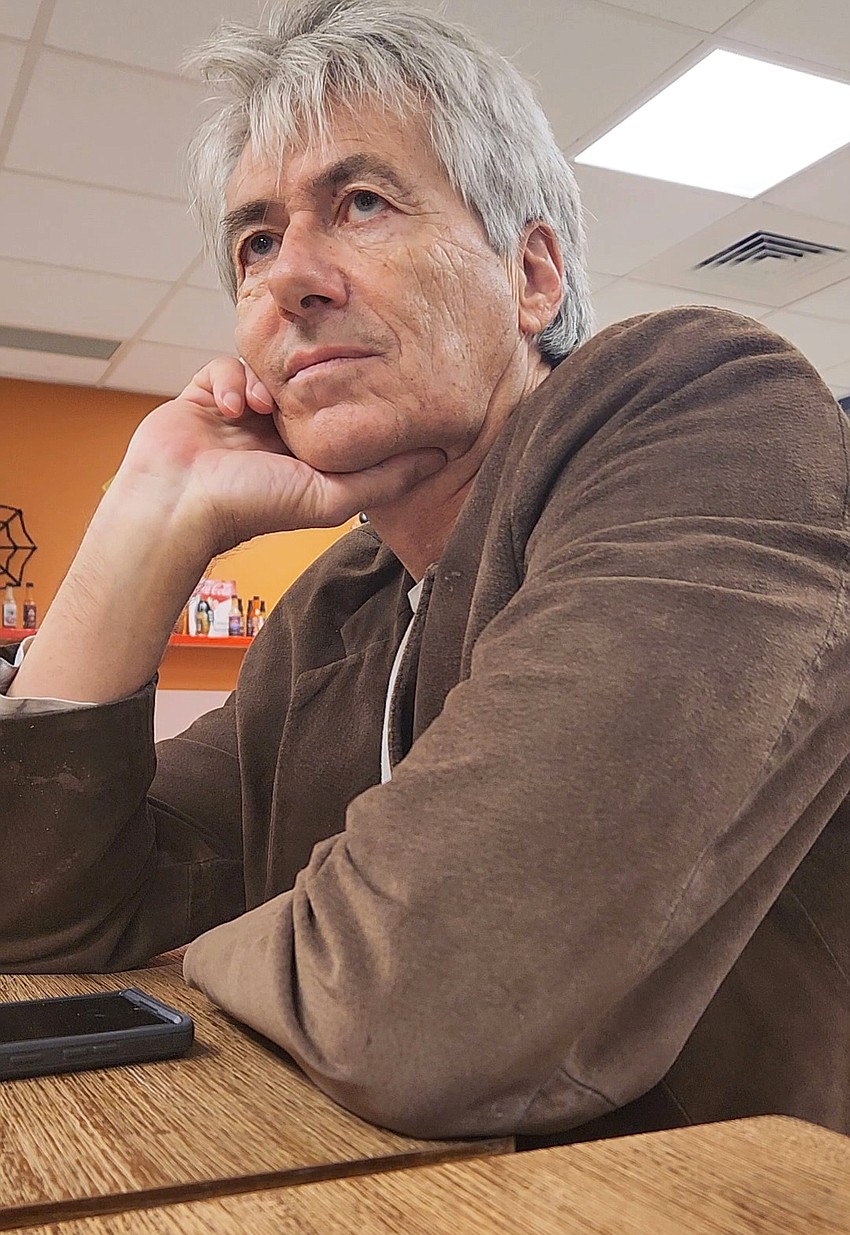 The company is the brainchild of Charles D. McCarrick, 66, who founded Micro-Ant in 2003. 
McCarrick had been working as an antenna designer for Seavey Engineering in Cohasset, Massachussetts. When new ownership took over, he resigned to start his own company.
McCarrick moved to Jacksonville in 2008 as the company grew and expanded.
"Florida was the friendliest state to small companies," McCarrick said, adding the company consolidated everything from Massachusetts to Jacksonville. 
"The company has gone through some changes. We had been a company with very large production quantities but we sold them at a low price. Now we have small quantities that we sell at a higher price," McCarrick said.
He declined to disclose annual revenue or the value of the privately held company.
Dasha Tyshlek, director of business development and an engineer at Micro-Ant, joined the company 2½ years ago. 
She said the new Baymeadows facility is a hive of activity as the space, formerly occupied by a medical research company, is converted.
The company employs 60 to 70 people.
Most of Micro-Ant's products are precision antennas compatible with GPS systems for everything from agriculture, aviation, military and mining to shipping and maritime cruise navigation, Tyshlek said. 
"When paired with GPS and navigation and farming, (users) can pinpoint the exact location in fields down to a millimeter," Tyshlek said.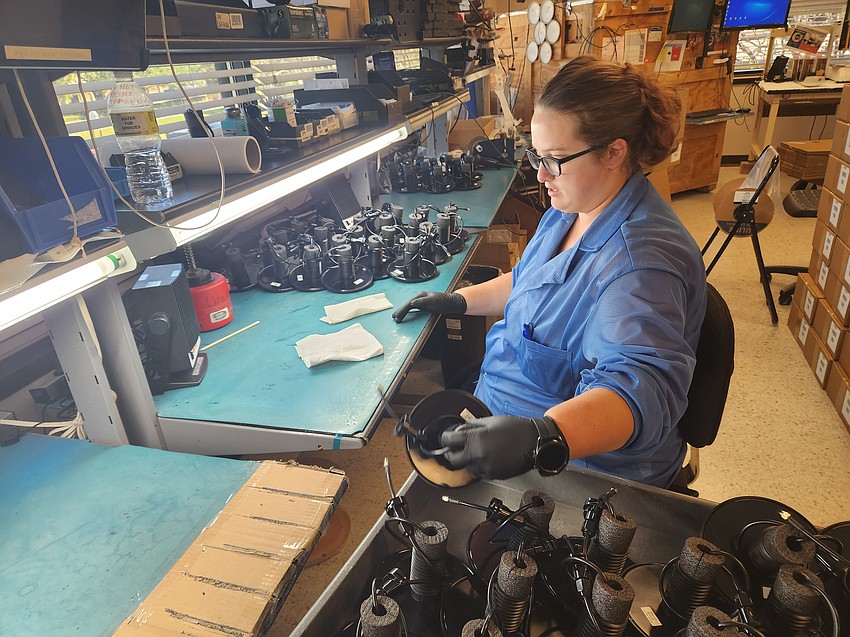 The patented antennas can cost from $600 to $1,000 each, and with such pricing, they have customers using their products on nearly every continent, Tyshlek said. Micro-Ant is trying to make inroads in Africa and South America, she said. 
Tyshlek said the growth of the company is mainly due to its realistic approach. "We don't take on a project unless we believe it is possible."
McCarrick said the company is experiencing momentum. 
"I feel great about it. There's still a large demand of my time toward the company," he said.
"I never step back and say, 'Wow, this is wonderful,' or rest on our laurels. I'm always just looking toward the future and how we're going to continue to grow and add jobs."
McCarrick said if the company tripled in scale over the next 10 years, "I think that would be a reasonable objective."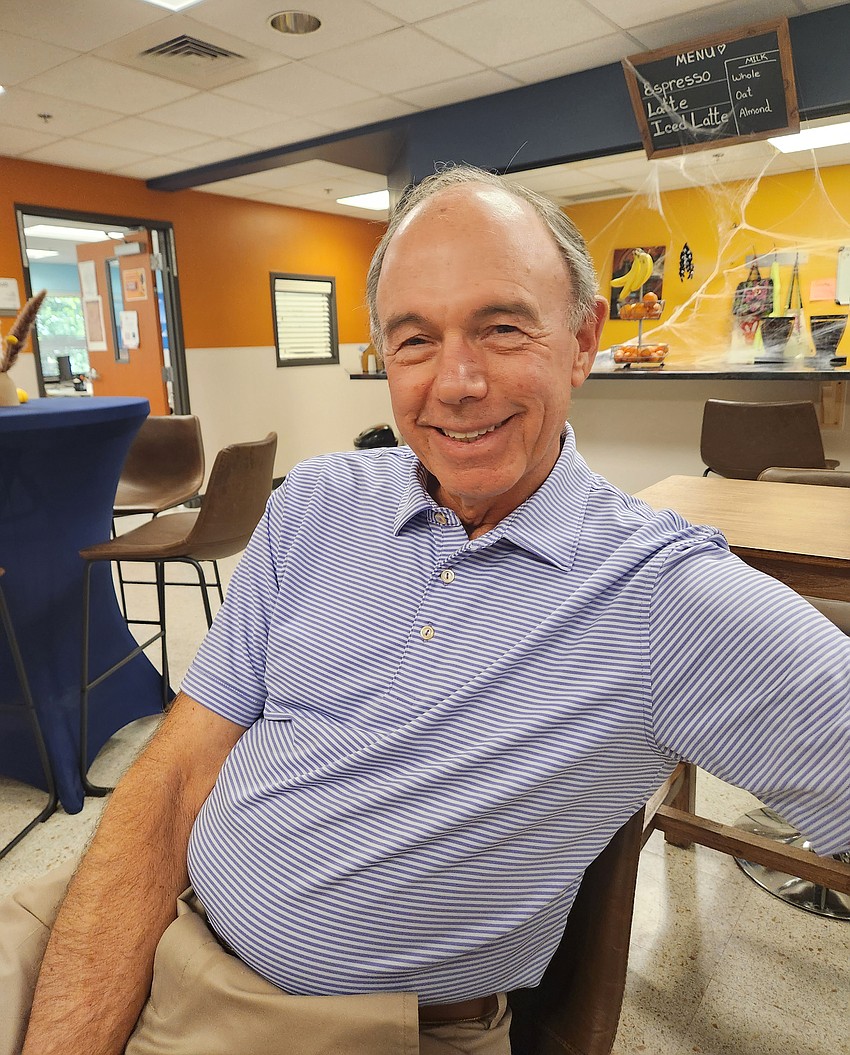 Helping McCarrick handle the anticipated jump in growth is Jim Francis, Micro-Ant chief executive officer.
An attorney, Francis has an extensive history with managing corporations. 
He was a partner with First Coast Energy from 1987 to 2004 and president of Charter Oil from 1982 to 1987.
He was also a partner with the Jacksonville law firm Smith Hulsey & Busey.
"Everything we do, we have fun doing it," Francis said. 
"Some of the products we've recently developed haven't been sold in the volume that they'll be sold in the next four or five years. We're inventing new products all the time, so it will continue to grow at an ever-increasing rate."
Industry watchers are keeping an eye on what's happening with Micro-Ant. GrowFL, an organization dedicated to supporting expanding companies, recently acknowledged Micro-Ant's expansion and named the company one of the "Florida Companies to Watch." 
In addition, McCarrick's book, "Lessons My Brothers Taught Me: How to Transform Your Personal Qualities into a Successful Business," was published Nov. 15.
McCarrick said it draws on his experience growing up with four brothers, and the sibling rivalry and competition. It chronicles his career from high school to his current business.
"I realized businesses are like that. The larger companies are like big brothers," he said. 
"You have to always be wary of them and you need to wade through those transactions."