Soft Surroundings, which sells women's clothing and accessories, closed in St. Johns Town Center.
The store, which opened about 2018, had been having a clearance sale before the holidays and store personnel said it was closing.
The Soft Surroundings leased space, now vacant, is near Swarovski.
It is no longer listed on the Soft Surroundings website but remains on the St. Johns Town Center store directory.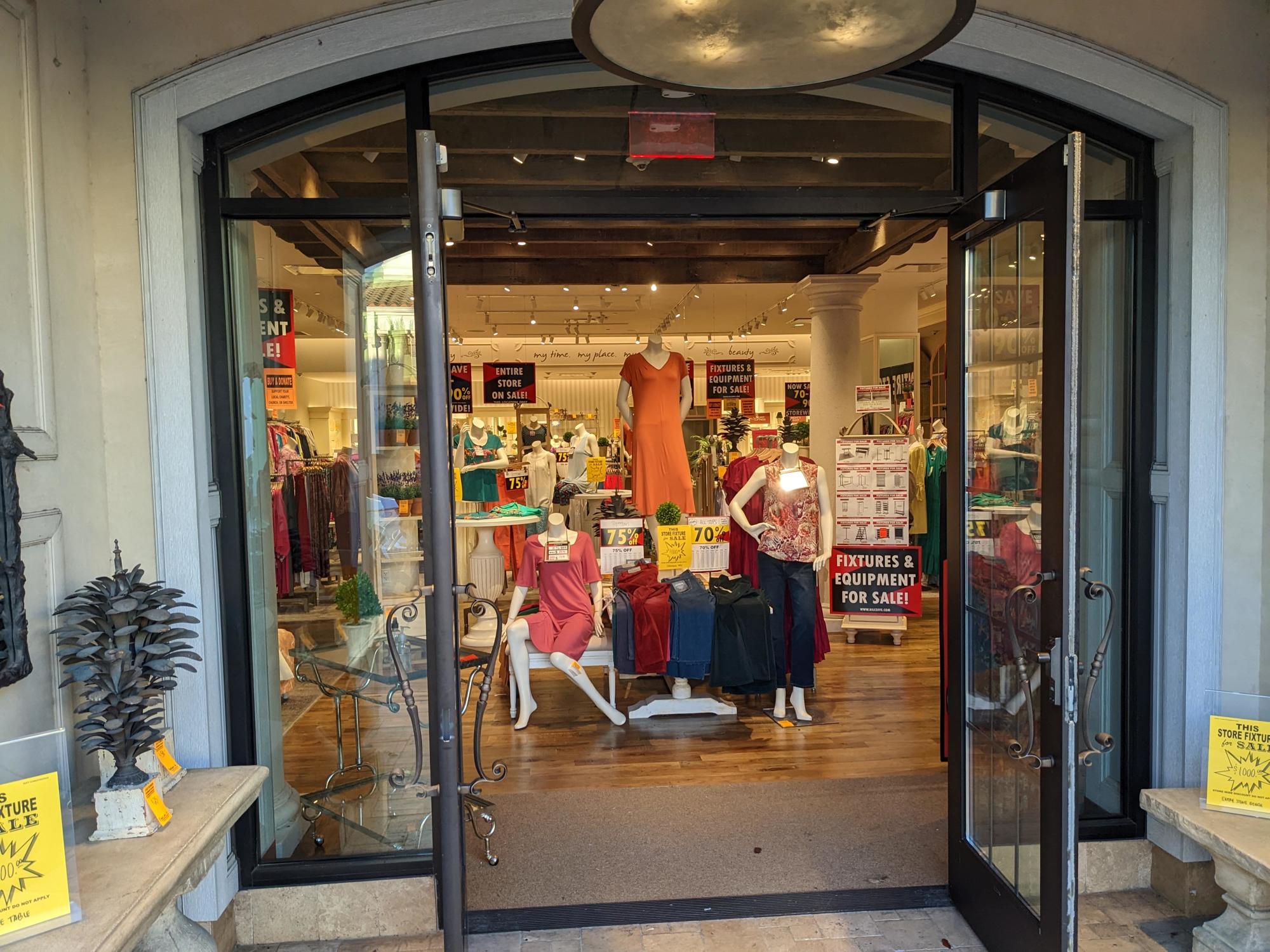 Media representatives of the Missouri-based company have not responded to emails.
Simon Property Group is the landlord. A 2018 building permit shows Horizontal Retail Construction Inc. renovated the 4,500-square-foot store at 4790 River City Drive at a build-out cost of $527,556.
A spokesperson said in May 2018 that Soft Surroundings would have 79 stores open by the end of that year. It had stores in 33 states.
Its softsurroundings.com website now shows 49 stores in 26 states. The three Florida stores are in Estero, Sarasota and The Villages.
Soft Surroundings sells women's clothing, swimwear, shoes, jewelry and accessories and fragrances as well as bedding and home goods, beauty and personal care products and travel wear and wares.
Soft Surroundings' tagline is "my time. my place. my self."
The company is based in Creve Coeur, a St. Louis suburb.
The company began in 1999 as a catalog company. It started to open stores in 2005.