In the second week of December, passengers set a record at Jacksonville International Airport.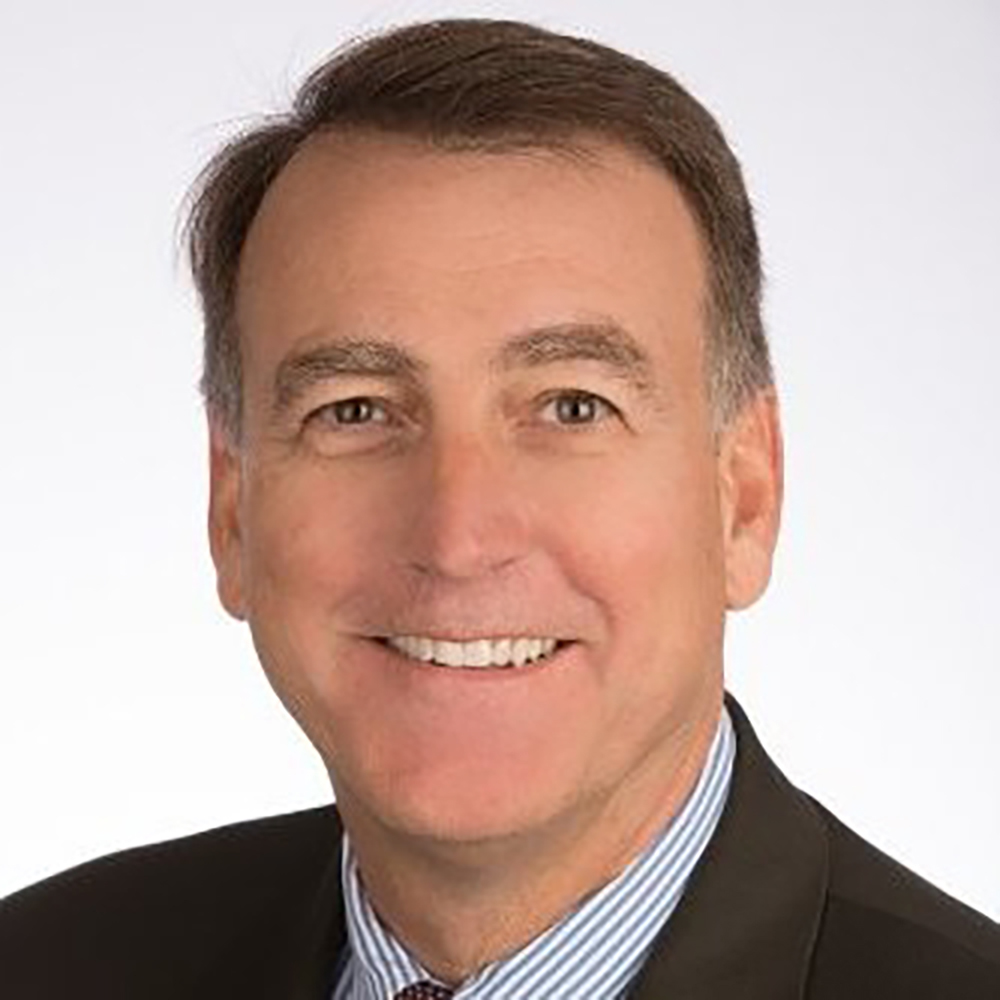 Mark VanLoh, CEO of the Jacksonville Aviation Authority, said the airport broke its pre-pandemic peak of 2019 passenger traffic levels. 
That's mostly because of strong commuter and leisure travelers, despite the slow return of business travel.
According to VanLoh, Duval County hitting the 1 million population mark is a small part of that passenger surge. JAA's traffic resurgence is coming from a growing Northeast Florida and South Georgia region.  
"Save anything that happens nationwide or worldwide, this coming year will be our best year ever," VanLoh said. 
That growth comes with costs to make sure infrastructure keeps up with demand. The airport is adding the $300 million Concourse B to increase flight capacity and a $100 million, six-story parking garage to deal with the parking needs of more travelers.
More people in Duval County means infrastructure citywide needs to be expanded and modernized, according to city Director of Public Works Steve Long. 
City engineers and contractors have to meet resident demand for higher quality, environmental resiliency and to keep pace with development that brings more cars, pedestrians and shipments of goods.
"What we're seeing all over the city, it doesn't really matter where you go, if there is open land, we're seeing development occur," Long said. 
According to Long, the city's priorities are improving the county's aging stormwater drainage system, septic tank replacements in older neighborhoods and expanding the existing 3,800 miles of roadway where needed. 
Long said as developers build residential subdivisions predominantly in Jacksonville's west and northwest sides and near the St. Johns County line, they accept infrastructure built by developers for future maintenance. 
The city also has at least seven collector and arterial road widening projects expected to start in the next six months, Long said.
Those will improve traffic flow but also make commutes faster and handle more shipping to support a higher population.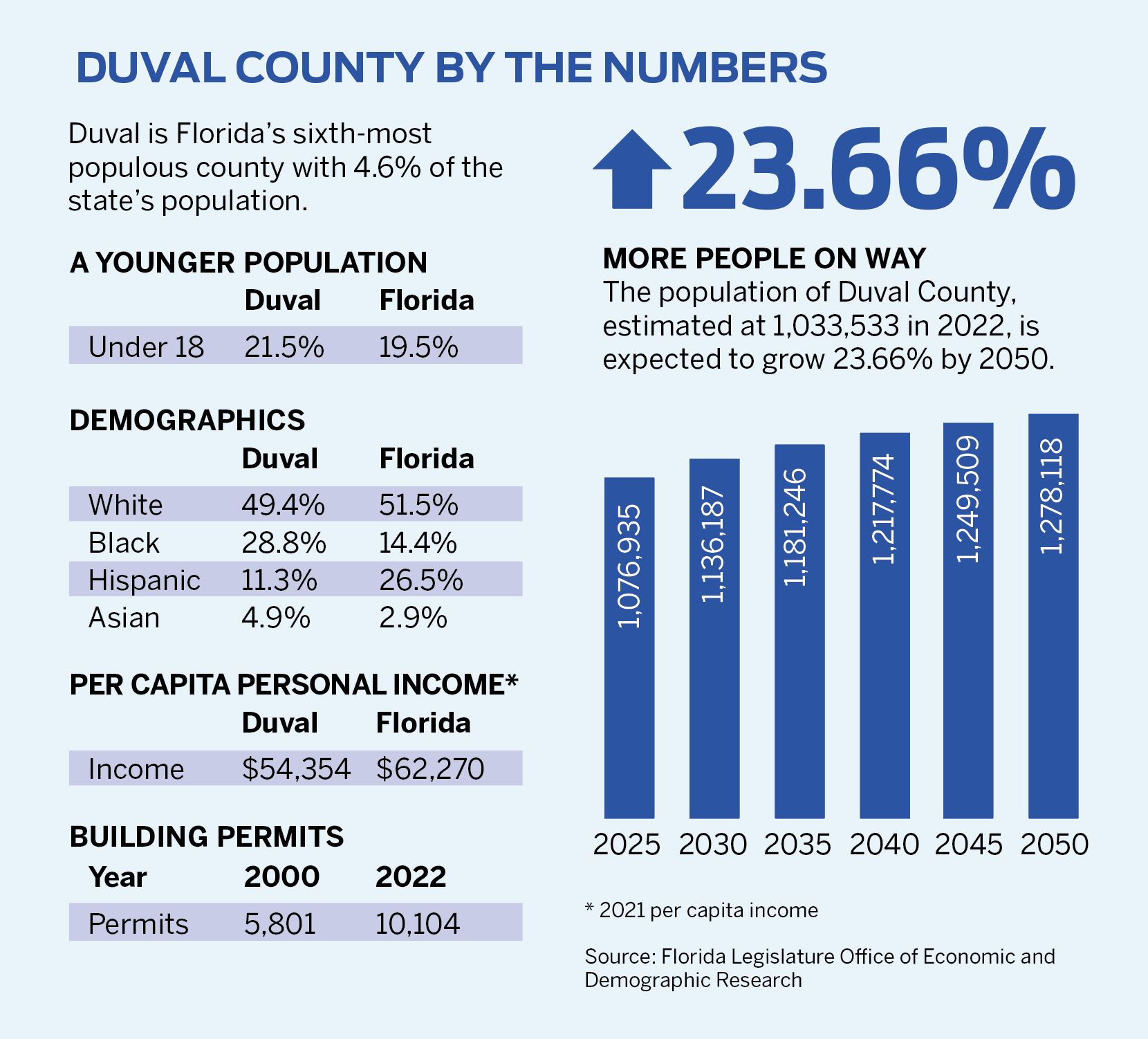 "As we get that increasing population, those roadways have to be expanded," Long said.
"But then you also have to be prepared for the future to do the maintenance and upkeep on those roadways and other associated systems."
To protect the new infrastructure, the city is fortifying and rebuilding aging assets like the Downtown St. Johns River bulkheads.
Long said the replacement bulkheads are designed for additional height if sea level rise and high tide dictate the need. 
The city also hired a chief resiliency officer in 2021 to study and plan improvements.
Mayor Lenny Curry's fiscal year 2022-23 Capital Improvement Plan was more than $480 million. Long said he hopes that level of investment is sustained as the city continues to see growth.
The city-owned utility JEA is undergoing a 30-year integrated resources plan study to determine future demands on electricity.
JEA is determining how to power the city in the coming decades with a mix of renewable energy, solar, natural gas and nuclear power.
The airport and Jacksonville Transportation Authority's power demands likely will increase as buses, fleet and utility vehicles transition to electric power.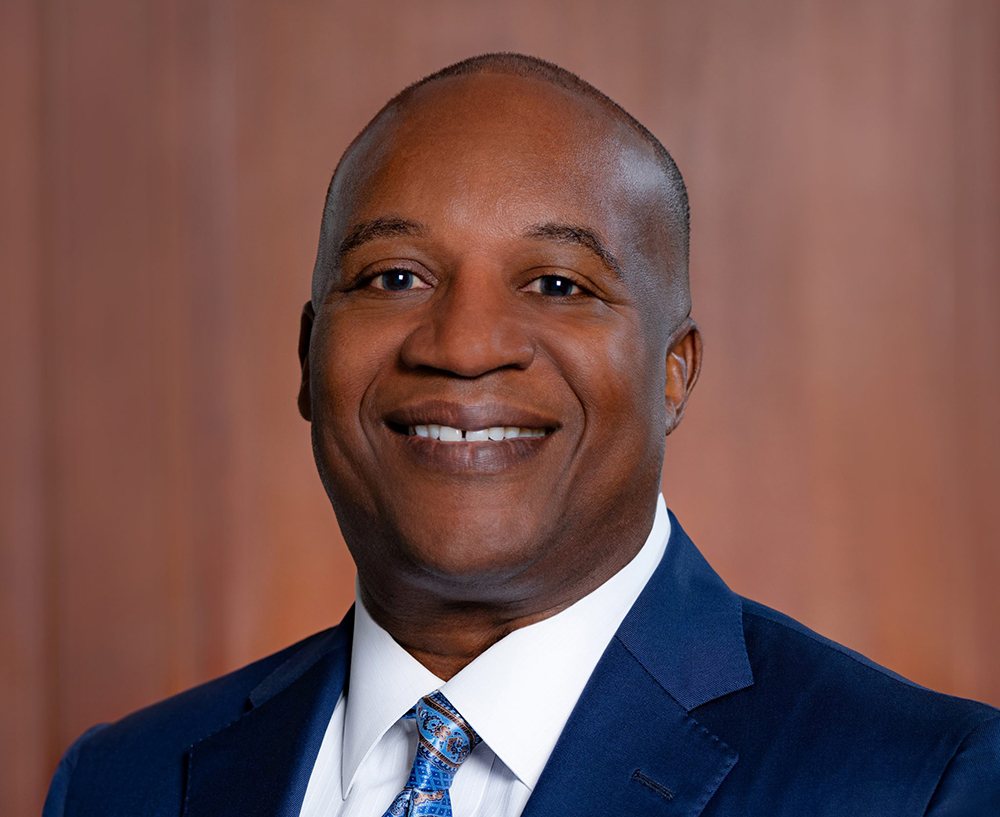 JTA CEO Nathaniel Ford said his agency is working to determine if it will use electric or hydrogen fuel cell technology to power its buses.
The city's public transit agency also has other priorities as the region's population rises.
As part of its "Move 2027" plan, JTA is studying the feasibility of commuter rail from Jacksonville to St. Augustine in St. Johns County to mitigate what is expected to be heavier traffic conditions on Interstate 95.
Ford said JTA is considering decentralizing its operations and building mobility hubs throughout the city to provide more dedicated bus routes and other services to Jacksonville neighborhoods.
The agency also wants to expand regional transit services to St. Johns and Nassau counties and study transit service to Clay County.
 JTA officials think growth will demand more transportation options such as bike lanes, autonomous vehicles and on-demand services. 
At the airport, in addition to a parking structure, JAA sees a need to make more room for its Uber and Lyft pickup lanes and economy and premium long-term parking. 
The population increase that brought medical and financial technology business to Jacksonville, like Mayo Clinic, Fidelity National Information Services and Paysafe, is driving air service demand to destinations on the West Coast,  Phoenix and Las Vegas.
VanLoh says an international flight to London may be on the way. 
He said returning business travel would make the airport "truly bust at the seams." 
"When that business travel does return we're hoping we're ready for it," he said.
"So we've got to start planning not just for the next few years but for the next 20 years."