Johnson & Johnson Vision faced challenges in 2022, including supply issues that limited growth in sales of its Acuvue-brand contact lens.
However, the Jacksonville-based subsidiary of the medical products giant still increased contact lens revenue by 9.6% last year, excluding the impact of currency fluctuations on international sales.
"We're a growth engine for J&J," said Peter Menziuso, company group chairman of Johnson & Johnson Vision, in a Jan. 31 interview at the company's Southside campus.
The vision business employs about 4,200 people, including contractors, at its Deerwood Park campus, which is constantly growing.
"We continue to invest in the campus," Menziuso said.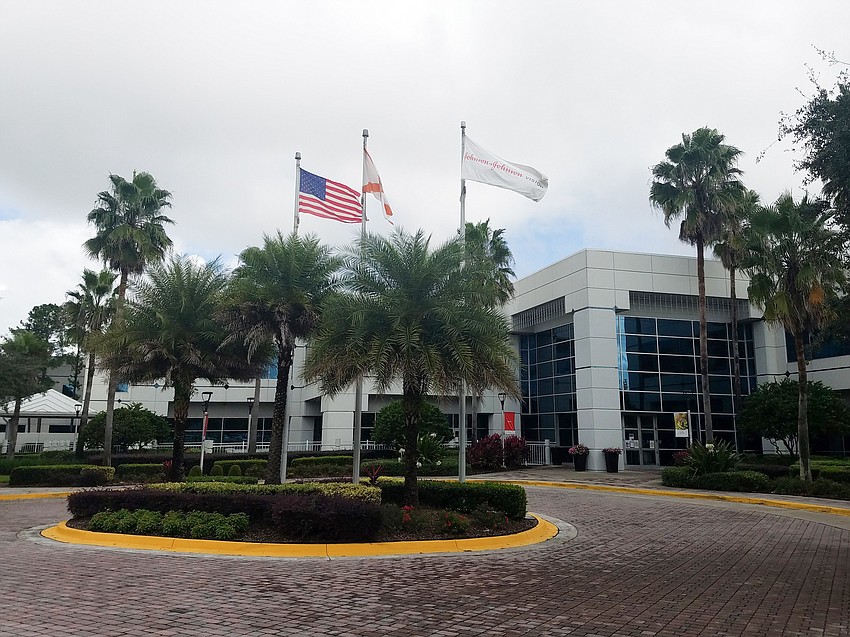 The contact lens manufacturing operations run 24 hours a day, seven days a week, he said, and even the coronavirus pandemic didn't stop that.
"There were well over 2,000 people here every day," Menziuso said.
"We never went down through that entire period."
New Jersey-based Johnson & Johnson has been operating its contact lens business since it acquired a Jacksonville company called Frontier Contact Lenses in 1981.
Johnson & Johnson has a second contact lens manufacturing facility in Ireland and it expanded into vision surgery products with acquisitions beginning in 2016.
"We want to truly make a transformative difference in eye health," Menziuso said.
"Sight is the sense people fear losing the most," he said.
Johnson & Johnson Vision's total sales were $4.85 billion in 2022, including $3.54 billion in contact lenses.
During the parent company's Jan. 24 conference call to discuss its year-end earnings, Vice President of Investor Relations Jessica Moore said contact lens sales were "tempered by continued supply challenges" in 2022.
Menziuso said the challenges were no different than any other manufacturing firm has faced after the pandemic.
"We navigated through it and we're going to continue to navigate it," he said.
The company served 41 million customers last year, but more people have vision issues that could be addressed with Johnson & Johnson's products, Menziuso said.
"There's a lot of opportunity for further penetration," he said.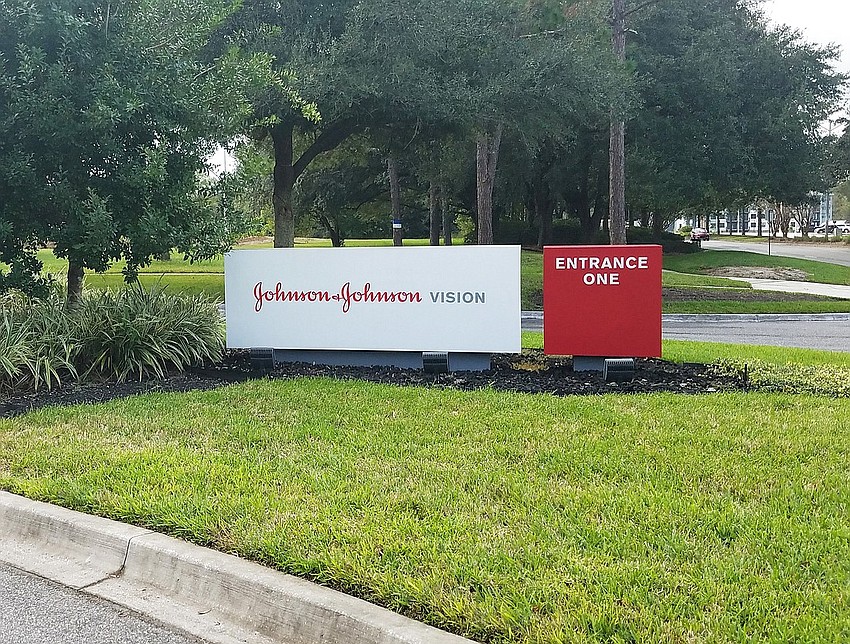 Menziuso said he could not discuss the company's market share but it is considered the global market leader in contact lens sales.
Johnson & Johnson is in the process of spinning off its consumer products business into a separate company called Kenvue. That company will include well-known consumer brands such as Band-Aid, Tylenol and Listerine.
The spinoff is expected to be completed later this year.
The vision care business will continue to be an integral part of Johnson & Johnson, with company officials encouraged by its growth, Menziuso said.
"Our CEO is behind us," he said.
Menziuso said the company is able to attract the talent it needs to Jacksonville, and it has been very successful hiring U.S. Navy veterans who bring technical skills to the job.
"Talent for us is a crucial element as we continue to expand," he said.
During a talk to JAXUSA Partnership's quarterly luncheon in November, Menziuso said Frontier Contact Lenses had about 150 employees working in a San Marco facility when Johnson & Johnson bought the business and some of those workers remain more than 40 years later.
He said those original employees have a lot of good stories about the company's growth into one of Jacksonville's biggest businesses.
"It's fun to see how this has really evolved," he said.