The city issued a permit July 5 for tenant build-out for Wild Pie, a plant-based pizza restaurant, in Hodges Pointe Plaza.
Wild Pie says at wildpie.com that it is a "modern American pizzeria made 100% plant-based." 
Brucci's Pizza West Beaches vacated the space after it closed there Dec. 5 after 15 years, citing increased costs of food, utilities, gas and rent.
Jacksonville-based Osterer Construction Co. will build-out a 2,329-square-foot space at a cost of $550,000 at 13500 Beach Blvd. for Wild Pie LLC of Neptune Beach.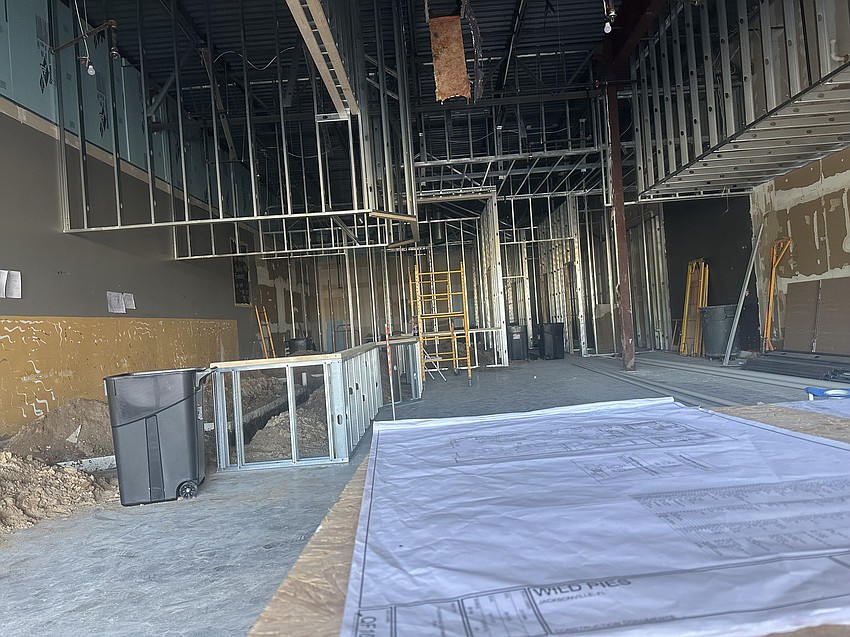 The Hodges Pointe Plaza site plan by landlord Sleiman Enterprises shows Wild Pie at 13500-36 Beach Blvd.
OSO Culinary Ventures LLC President Bart Ortiz said in January that the new concept is at least a $2 million investment. OSO Capital Management LLC is based in Jacksonville Beach.
It is Wild Pie's first lease for a brick-and-mortar restaurant. It started as a food truck in November to introduce the concept and brand. 
Ortiz said 100% of the menu items are plant-based.
The menu shows 12 pizzas, including some with plant-based versions of pepperoni, sausage, meatballs and chicken. There also is a build-your-own option.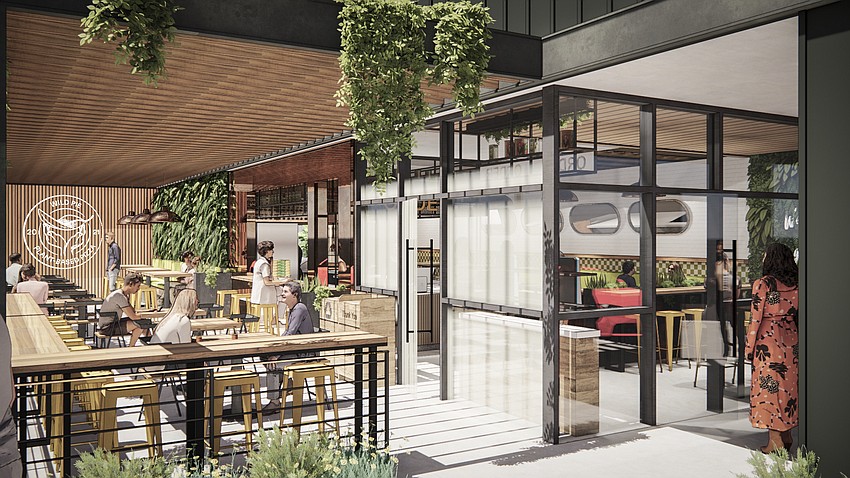 There also are salads, "nibbles" like hummus and Brussels sprouts and garlic breads, oat milk soft serve, cookies and brownies.
Ortiz said the location will seat 36 inside and probably 20 on a patio. It will sell beer and wine in cans and single-serve bottles.
He said Wild Pie LLC is OSO's first venture.
Developer John Eckstein is the founder and investor in Wild Pie and OSO Culinary, which Ortiz said could develop more concepts.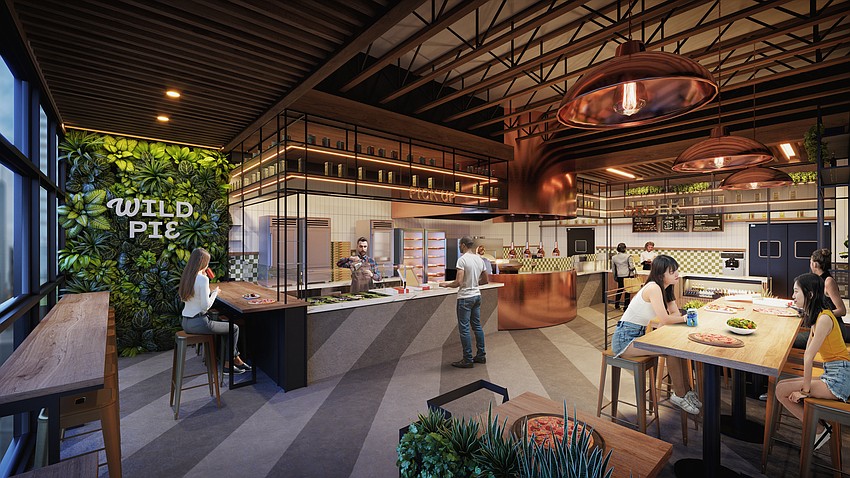 Ortiz said the group spent more than $1 million in research and development and will invest another $1 million in the build-out of the restaurant.
He said the group worked with The Culinary Edge research, strategy and operations company in San Francisco to develop the menu, brand and kitchen design.
Kate Clifford, founder of Strategic Sites Clifford Commercial, said Jan. 12 that client Wild Pie signed a lease to take the Hodges Pointe site. She said Wild Pie is negotiating to open more locations.