Christian Brothers Automotive says it is developing its first Jacksonville-area franchise because "the market, in general demographically, is a great fit."
"We have been looking for awhile to get into Jacksonville," said Chief Growth Officer Brad Fink on July 10.
The Houston-based car repair and maintenance company is building a repair shop in Bartram Village in South Jacksonville.
The city issued a permit July 5 for construction on 1.1 acres at 13918 Village Lake Circle, off Old St. Augustine Road west of Interstate 95, at a cost of $950,000.
F&M Contractors Inc. of Clayton, Ohio, is the contractor.
The building plans show Christian Brothers Automotive Corp. as the property owner. CBH Properties Jacksonville LLC of Houston paid $1.1 million for the site May 20, 2022.
Fink said that location was chosen because franchisee Michael Thomas and his family live in the Saint Johns area, so South Jacksonville allowed him to stay "relatively close to home."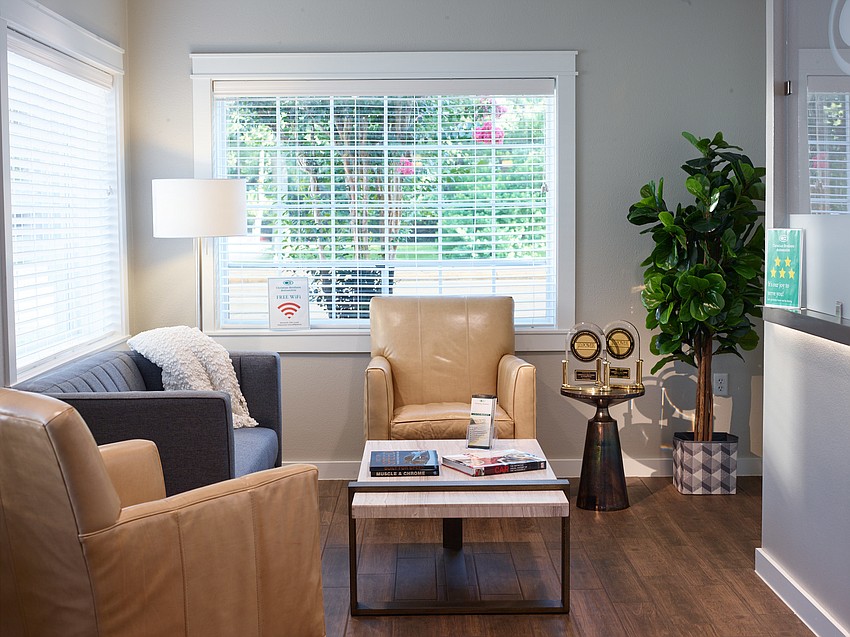 Fink said Christian Brothers expects to start construction by the end of July and to open in the first quarter of 2024.
Christian Brothers franchises all of its locations. As of July 10, it had 273 shops in 30 states, including 14 in Florida.
"Florida in general has been a prime area for us," Fink said.
"There are a number of factors that make Jacksonville ideal for Christian Brothers to expand into," he said.
"One includes the location's proximity to metropolitan Jacksonville which provides ample through-traffic and gives us the opportunity to assist more guests."
Christian Brothers buys the real estate, develops the building and leases it to franchisees.
Fink said franchisees invest an average $500,000 in the shops. They are responsible for acquiring the equipment, furniture and systems. 
Christian Brothers can provide vendors to sell those, creating an almost turnkey operation.
Fink said Christian Brothers works with franchisees to put them in touch with banks and lenders who can provide 10-year small business loans.
"We have banking and lending partners that lend all over the country,"  he said.
He said Christian Brothers invests in the real estate, construction and development.
"We provide the business opportunity where someone can come in and they don't have to worry about lease negotiations and the site search," Fink said.
"We have a team that helps them through everything," he said, including post-opening support.
Fink said shops usually open with about six employees and grow to nine or 10 within a year. Most locations have 12-15 employees.
Hours are 7 a.m. to 6 p.m. Monday-Friday, allowing owners and employees to have weekends off for family and for volunteer events.
He said the shops often support community nonprofits and organizations, including churches and food banks.
Fink said 90% of Christian Brothers Automotive's franchisees have no automotive experience, but they do have sales experience, community interest and the desire to own a business.
He said the company has veterans who bought franchises and in turn recommend the business to others. Christian Brothers Automotive is a partner of the VetFran program, which provides franchise opportunities to veterans. Approved candidates receive 10% off of the total franchise fee.
Fink said Christian Brothers would like to have more locations in Northeast Florida.
The auto repair business "is as strong as it's ever been."
Fink said the average age of a vehicle on the road has increased "for the past 10 years running" and average length of ownership is 12 years, "which is higher than it's ever been."
Meanwhile, warranties are still three years, "so 75% of a vehicle's expected life on the road is out of warranty."
"It is up to that owner to determine where they want the work done," Fink said.
He said the aftermarket automotive repair industry "is a strong place to be."
The coronavirus pandemic also affected the business.
"From a repair standpoint, we saw a massive rise in car repair as opposed to car replacement just because of the availability of new cars," Fink said.
It was Econ 101 – supply and demand flipped.
Fink said Christian Brothers awards 30 to 40 new franchises a year.
The company was founded in 1982 in Houston and began franchising in 1996. The corporate-owned stores were converted into franchises.
In May, Christian Brothers Automotive, whose operating principle is to "love your neighbor as yourself," was again named No. 1 in customer satisfaction among aftermarket full-service maintenance and repair providers by J.D. Power, a data analytics and consumer intelligence company.
Fink said it was the fourth consecutive year.