When the historic Hillman-Pratt and Walton Funeral Home Downtown is reopened next year as Airbnb-style apartments and a restaurant, one room could pay tribute to the first Black Native American woman to earn a pilot's license.
The Jacksonville City Council voted 15-1 on May 23 to approve a $1.25 million forgivable loan package for developer Eric Adler's estimated $4.98 million restoration and adaptive reuse project at 525 W. Beaver St. on the edge of Downtown's North Core and LaVilla neighborhood.
Council member Al Ferraro voted no. Council President Terrance Freeman and member Danny Becton were absent and Michael Boylan was not present for the vote.
Adler said May 30 his development team is working to discover whether the funeral home, which has roots to the 1900s Black business community in Jacksonville, assisted with Bessie Coleman's remains after her 1926 death.
According to Adler, Coleman's remains could have been transported to Hillman-Pratt. The development team has been reviewing more than a dozen of the funeral home's ledgers to find documented proof of the connection.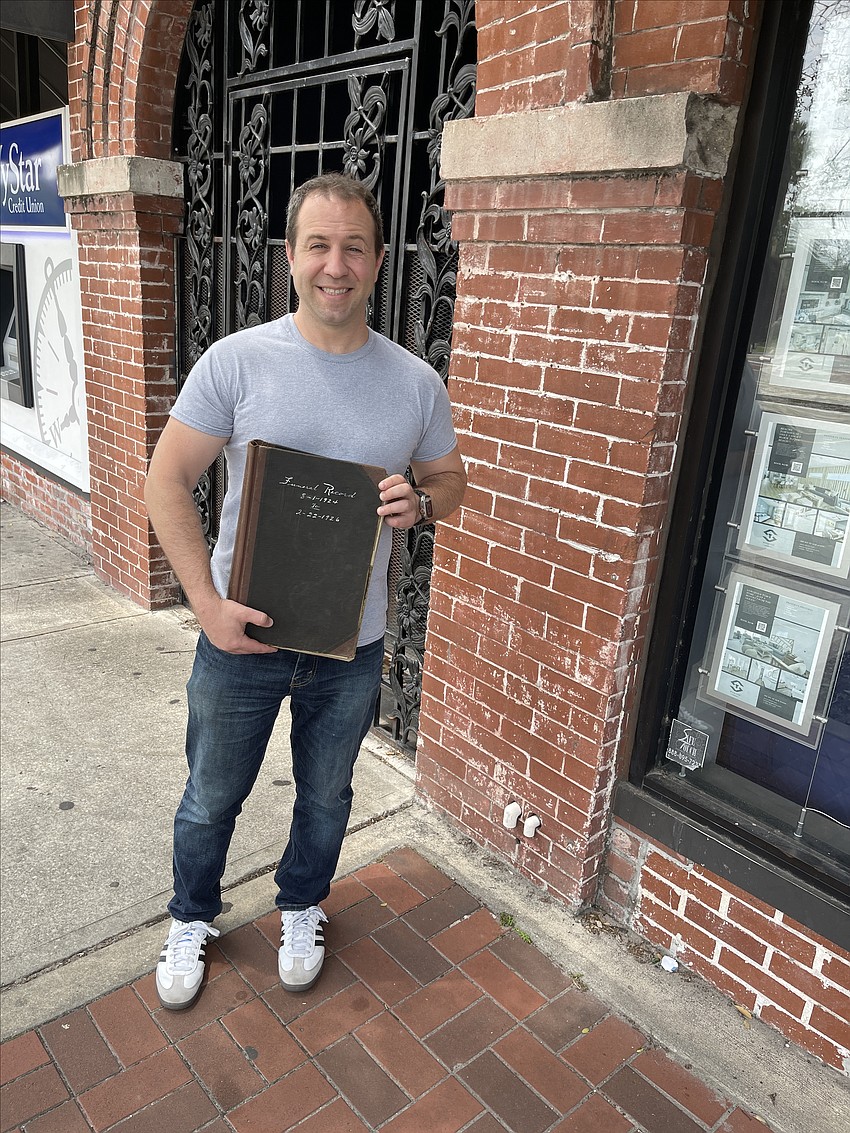 "We're planning to have one area of the (project) or one apartment to have a bit of an homage to her," Adler said.
So far, Adler does not have written proof that Coleman was at Hillman-Pratt as he's been told by others who have written about the history of the property.
"If we have to we might just say 'legend has it' if we can't find proof and still try to tie her in (to the project)," he said May 31.
Coleman, also known as "Queen Bess," was born in Atlanta, Texas, and became known as a stunt pilot, according to the nonprofit National Women's History Museum's website.
Because no U.S. flight school would accept her application due to her race and gender, Coleman traveled to France and received her international pilot's license in 1921 from the Fédération Aéronautique Internationale.
Coleman was killed April 30, 1926, when she was thrown from an airplane cockpit during a test flight and fell more than 2,000 feet. A March 31, 2020, article in thejaxsonmag.com says that the flight was at Paxon Field in Jacksonville. 
The project
Adler paid $645,000 for the 10,603-square-foot building and plans to convert it into 13 apartments and turn its old carport into restaurant space. 
Adler said he expects to break ground in 30 to 60 days after city permits are approved. He expects the apartments to open in spring 2024 with short-term and long-term rentals.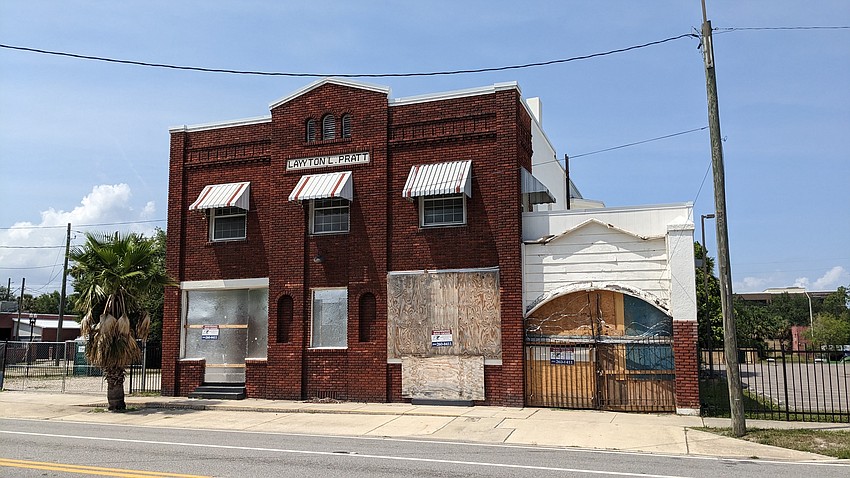 The developer said he has a letter of intent from an existing local restaurant operator to lease space for a tapas and wine concept. 
Adler declined May 30 to announce the name of the tenant.
Council and the Downtown Investment Authority board approved an incentives deal that includes a $572,680 historic preservation, restoration and rehabilitation forgivable loan and a $678,750 code compliance forgivable loan.
The incentives term sheet says 7,500 square feet of the 10,600-square-foot former funeral home will be apartments. About 1,500 square feet of the carport/storage area will be retrofitted into a restaurant. 
Adler said he and project general contractor Avant are working with the city to determine if city code would allow a 300- to 400-square-foot speakeasy or private dining area in the building's basement. 
In August 2022, Council voted to grant Adler's request to designate the building a local landmark to make it eligible for the DIA program funding.
Adler said his primary construction lender for the project is Local Initiatives Support Corp, or LISC, which finances development projects that include affordable and workforce housing. 
While the LISC loan is outstanding, Adler said three units, or 20% of the project, will be reserved as workforce housing, which has monthly rents below market-rate prices. 
The remaining units will be short-term and market-rate rentals. 
Building history
The 107-year-old building is west of the United House of Prayer for All People church and across West Beaver Street from Old Stanton High School.
It was designed and built by Joseph Haygood Blodgett (1858-1934), an African American self-taught architect and builder. It is one of the last standing commercial properties Blodgett designed in the city.
The Pratt Funeral Home was established in 1900. The business moved to 525 W. Beaver St. when the building was constructed in 1915-16. 
In 1943, it became Hillman-Pratt Funeral Home and then Hillman-Pratt & Walton from 2002 until it closed in 2019. 
Business pioneer Lawton Pratt also was a founder of the Florida Negro Embalmers and Morticians Association. 
The building was in continual use as a funeral home until it closed four years ago.
Pratt is listed as the second licensed Black funeral director in Florida. He studied at the Cincinnati School of Embalming.
Besides funeral services, bodies were embalmed and caskets were built in the structure.