It took just 44 days for Gwinn Volen and her team at Keller Williams Realty to sell the most expensive house in Northeast Florida.
The sale involved professional relationships and the latest computer graphic technology.
On May 23, Volen sold the house at 1329 Ponte Vedra Blvd. in Ponte Vedra Beach for $16.25 million. 
The catch is that the oceanfront home is still under construction and has been since 2020.
The property has had three owners.
The first was Fraser Burns, founder and CEO of Ocenture, who commissioned Design Cooperative of Jacksonville to design the original home. He bought the property for $2.3 million in 2017.
During its construction, Burns moved to Europe.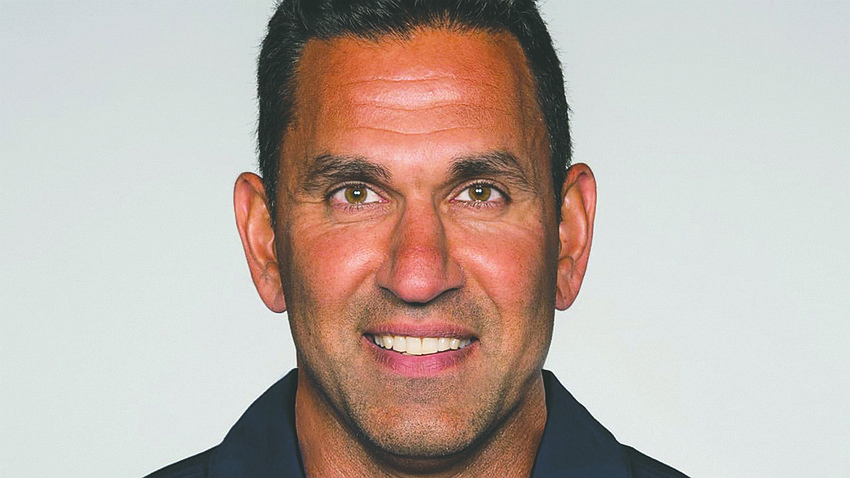 He sold the property in March 2021 for $9.8 million to Sanjay Lal, then wide receivers coach for the Jacksonville Jaguars.
That time the listing didn't even last 24 hours.
Lal changed plans to include more bedrooms for his children, which delayed construction. He never lived in the house either, because he re-joined the Seattle Seahawks coaching staff in June 2022.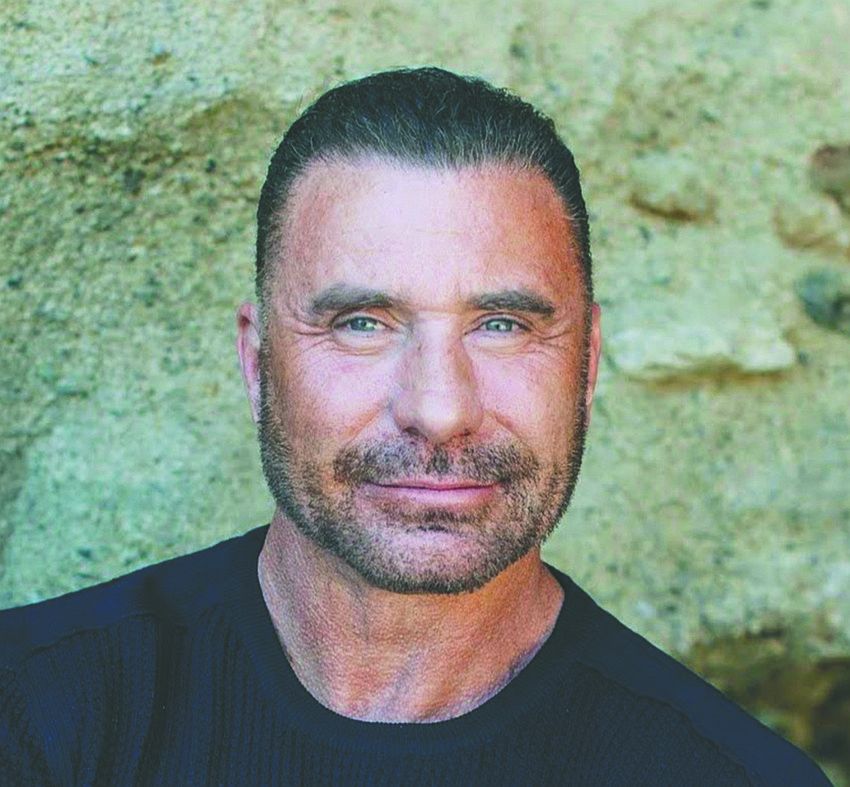 On May 23, Edward Mylett, author, podcaster, YouTube channel host, motivational speaker and director of field leadership at World Financial Group, bought the house for $16.25 million in cash.
The purchase was below the asking price of $19.5 million.
 Lal and Mylett could not be reached for comment.
The $16.25 million beat the previous sales record for a single-family home of $13.3 million paid in October 2022 for a house at 43 Ocean Club Drive in Fernandina Beach.
The home is 7,738 square feet on 1.2 acres. Construction costs are coming in at more than $2,000 per square foot, said Irina Johnson, CEO of Jacksonville Beach-based Aria Homes Inc., which is building the home.
The modern California-style house stands out among the others along Ponte Vedra Boulevard on Florida A1A. The style was what Burns wanted.
"It has sold a couple times since. In this case I would say that beauty is in the eye of the beholder. It was designed for the client and he had contemporary tastes and aesthetics," said Mike Kleinschmidt, principal owner of architectural firm Design Cooperative of Jacksonville.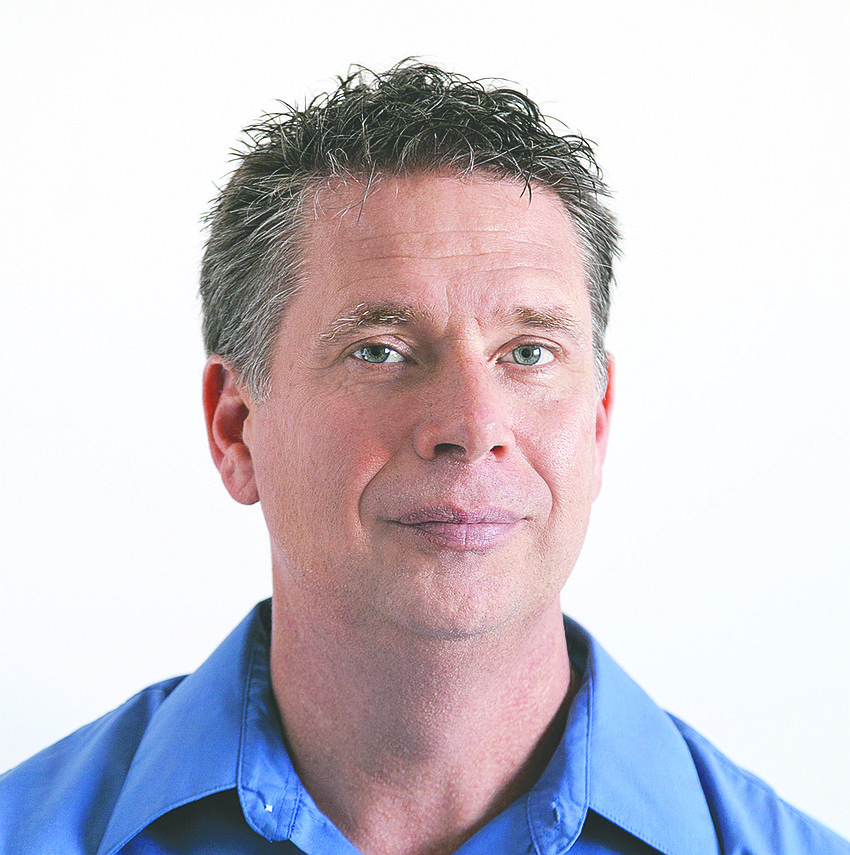 The project was 30% complete when Lal bought the home and requested major design changes. However, Lal kept his requests within the house's footprint, Kleinschmidt said.
"We are a humble firm. We are happy that it has been purchased a couple of times and that people like the design enough to buy."
Being on the oceanfront, the house is built for strength.
Besides the 50 14-inch cast concrete pilings, the floors and roof are also made of concrete.
The house is made with wind-rated glass to protect from hurricane force winds. It has four Trane HVAC units, gas and electric fireplaces and tankless water heaters.
The first floor of the two-story house has a kitchen, catering kitchen, living room, dining room, two guest bedrooms and a half bath. 
The second story has two more guest bedrooms, the owner's suite with his-and-her walk-in closets, a media room, reading nook, office, wellness room and spa, and laundry room.
The kitchen features Wolf brand cooking appliances, two Sub-Zero refrigerators, a Sub-Zero freezer, Miele brand dishwasher and whole bean coffee system, a beverage center and wine cooler.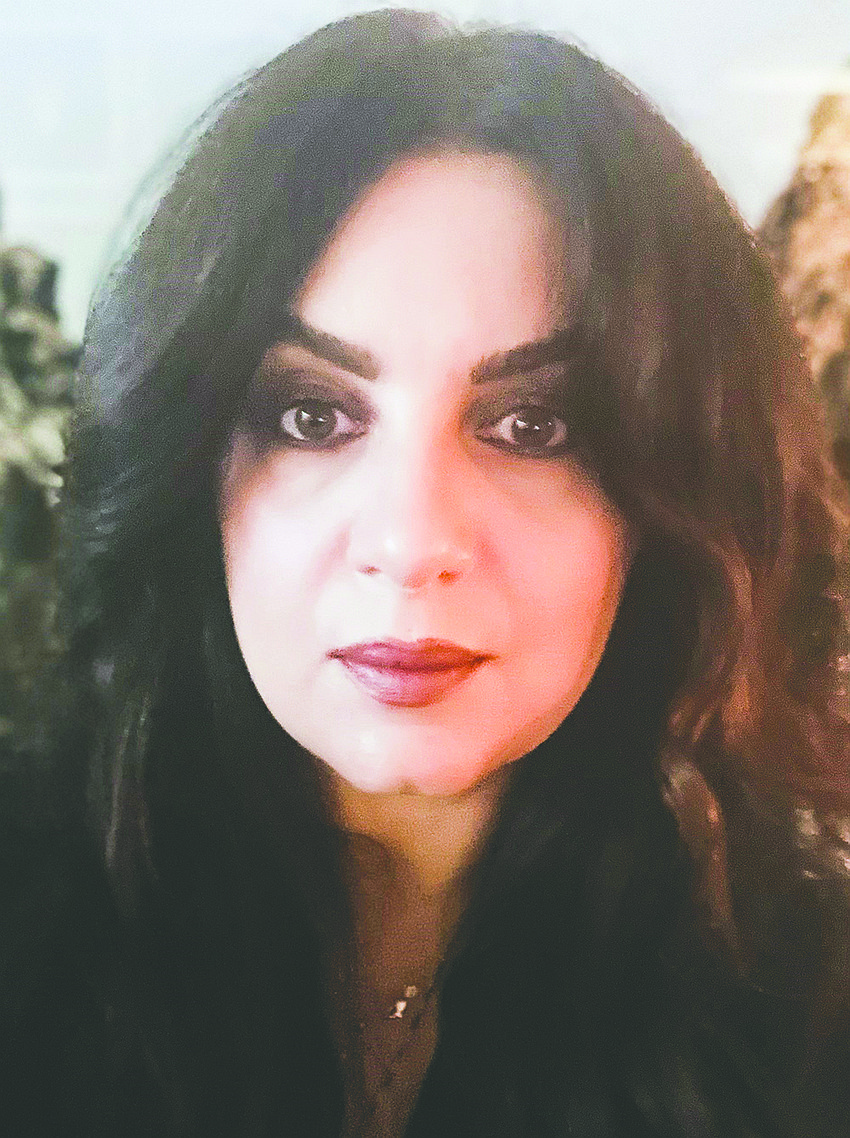 The fixtures are from Porcelanosa, a Spanish manufacturing company. They are pieces that are usually unavailable in this market, Johnson said. She also had to find craftsmen skilled enough to properly install them. 
The pool is a 1,000-square-foot saltwater pool with decorative fire features and Greek marble. The 500-square-foot cabana includes a bedroom, full bath and an outdoor kitchen.
Factoring in for any design delays, Johnson expects the house and landscaping and retaining walls to be completed this year.
"He will be making some changes and putting his imprint on it but we expect to be finished in the fall. Before the end of the year they will be moved in so that they will celebrate the Christmas holidays in their new home," Johnson said.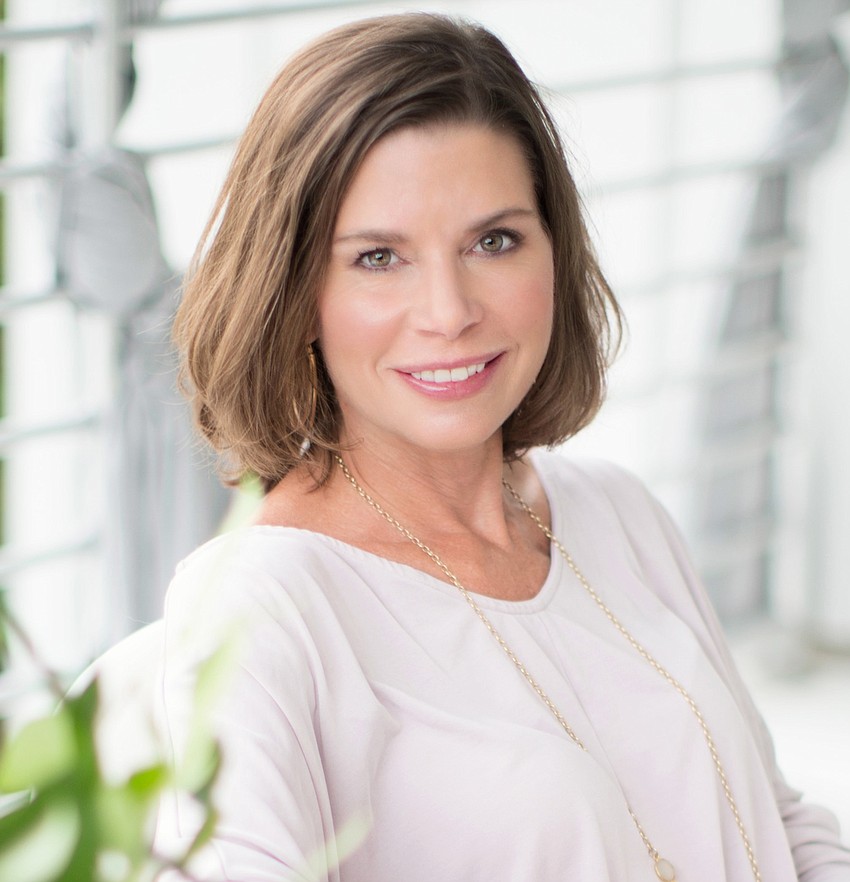 Johnson approached Volen to make the sale. The two had worked together and Johnson knew Volen had experience selling modern homes.
"She has an incredible work ethic," Johnson said.
"I can call her early in the morning, late at night, weekends. I can always get ahold of her. She is also well versed in digital marketing."
That was a must for the sale.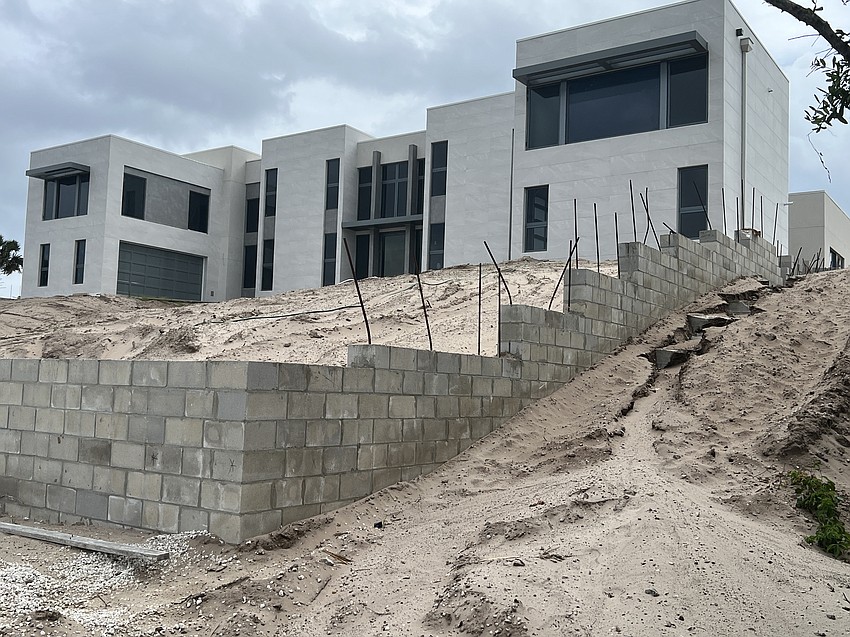 "It's very modern and it is still under construction. It's a very difficult product to sell unless you understand digital marketing and how to market it to people," Johnson said.
Volen hired Dig Architecture for about $10,000 to create 3D images of every room in the house. Instead of seeing bare walls, construction materials and a mess, prospective buyers saw exactly what the finished product would look like.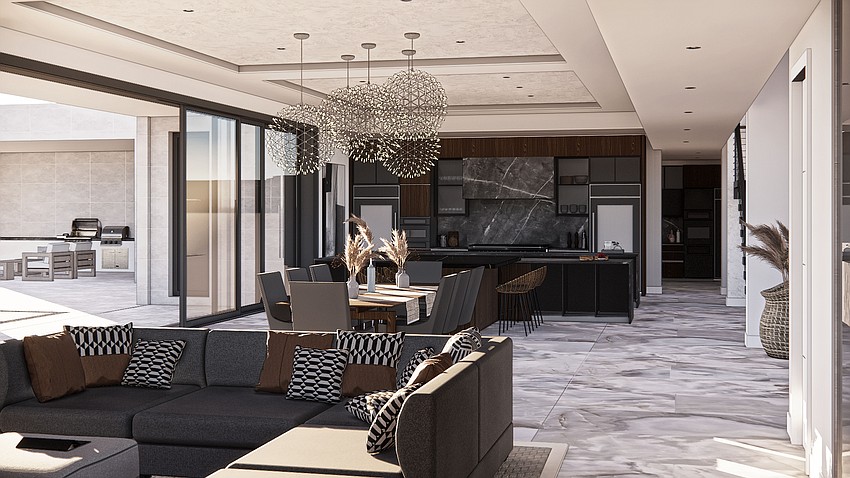 The images used every floor covering, exact wall paint color, the specific bathroom and walk-in closet features and replicated every fixture that will be installed.
"It was the first time I ever had anyone do that," Volen said.
"But I felt it was the best way to showcase the house since it was unfinished. It's important to have a good visual of the property."
As Volen tells it, Mylett, who is based in Chino Hills, California, has friends in the area and wanted to have a home on the Northeast Florida coast.
While looking for possibilities on his computer, Mylett came across the 1329 Ponte Vedra Blvd. listing. The detailed website literally painted the picture of what the home will be.
He made the offer sight unseen.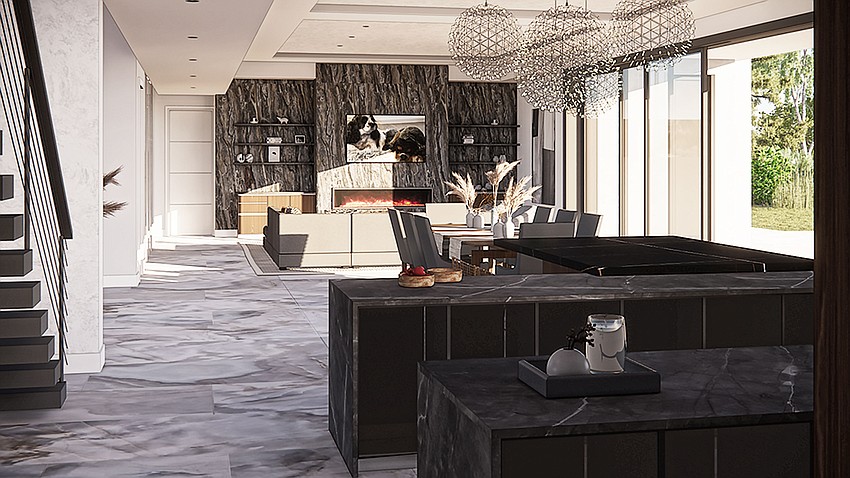 Mylett did meet with Volen to see the property in person and inspect the construction so far.
She said the 44 days it took to make the purchase were relatively snag-free. Northeast Florida Association of Realtors statistics show the median number of days a house in St. Johns County is on the market is 38 days.
There is no word whether Mylett and his wife, Kristianna, plan to make it their permanent residence.
Internet information reports his net worth at more than $400 million. He owns airplanes and exotic cars, all paid for in cash.
He listed a 6,544-square-foot, six-bedroom and seven-bath house in Laguna Beach, California, for $30 million, according to a January article on dirt.com, a luxury home real estate website.
Other Mylett properties include a $12 million home at La Quinta  Golf Club in Palm Springs, California, and an 86-acre private island off the coast of Portland, Maine.
Two days after the biggest sale of her seven-year real estate career, Volen was at work at the Keller Williams Ponte Vedra Beach offices.
Volen said it was advantageous that she had worked with Johnson before and they had remained in touch. There are several real estate agents familiar with multimillion-dollar sales working in the Ponte Vedra area, she said.
Keller Williams was the sole real estate agency involved in the sale. Volen declined to discuss the commission arrangements.
"Obviously it is a big sale in my career. I have a son going off to college this year so it was well-timed," she said.
The sale came just before a planned vacation to Switzerland. She is contemplating upgrading her seats, she said.
"We are sitting in coach. I was joking with my husband that I should probably upgrade. I think I have deserved it," she said.
"But I'd have to leave the kids back in the back of the bus and I don't want to do that. It would be mean."