Through SP 1776 LLC, Trevato Development Group paid $20 million for the Allstate Campus office park on 30 acres near Mayo Clinic in Florida and The Berger Co. LLC of New Orleans financed the deal with a $23.75 million mortgage and security agreement.
The deed and mortgage were executed May 31 and recorded with the Duval County Clerk of Courts on June 2.
Trevato announced the deal in a news release May 31.
Berger, through Berger San Pablo LLC, executed the mortgage to SP 1776 LLC, shown at Trevato's headquarters in Jacksonville Beach and to the attention of Len Allen Jr. Allen signed as the mortgagor and as president of SP 1776 LLC.
Contega Business Services LLC registered SP 1776 LLC with the state July 21, 2022. The LLC manager is Nueces LLC, another Contega-assisted company.
Contega Business Services is housed at the Jacksonville-based Driver, McAfee, Hawthorne & Diebenow law firm.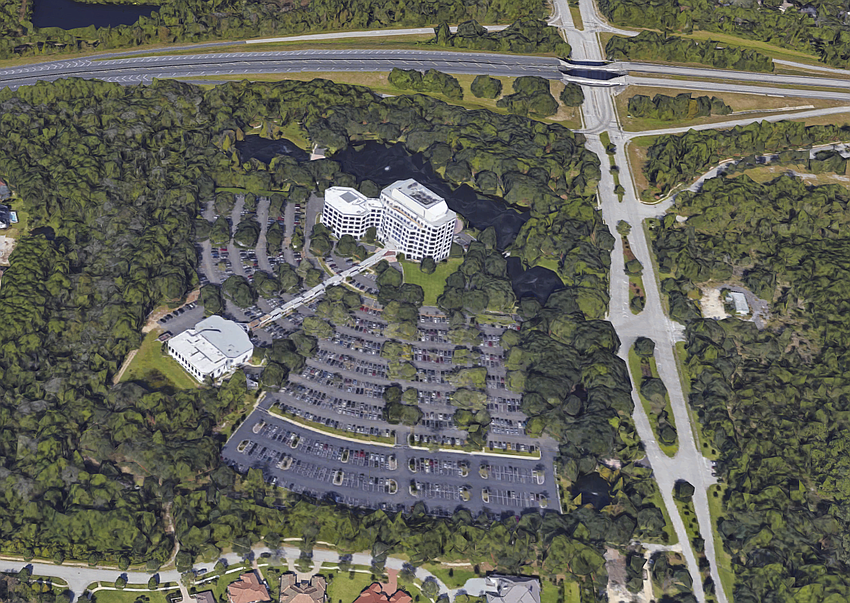 Contega provides entity formation services and entity maintenance services, including registered agent services and fictitious name registration. 
The Berger Co. says at thebergerco.com that it has been in "Opportunistic Real Estate Development and Development since 1972." Its portfolio consists of hospitality, retail and parking properties. It says it also invests in multifamily, offices and land and provides debt financing for opportunities.
Trevato said in the May 31 news release the property at 1776 American Heritage Life Drive, off San Pablo Road, comprises three buildings that total 235,484 square feet of commercial space. 
It bought the property from American Heritage Life Insurance Co., a subsidiary of Northbrook, Illinois-based Allstate.
Duval County property records show two of the buildings – eight floors and two floors – were developed in 1994 and the third – five floors – in 2001.
Trevato said the new Stellar Energy headquarters will be the anchor tenant. It will lease 34,600 square feet of space on the top two floors of the main eight-story building. 
Stellar Energy is now based at 3015 Hartley Road in the Mandarin area of Jacksonville.
Trevato Director of Operations and Portfolio Katelyn Taylor said in the news release that Trevato has pre-leased more than 120,000 square feet of total space based on its plans "to reimagine the campus to lifestyle office."
Trevato anticipates renovations to begin in the fourth quarter of 2023.
It said it is rebranding the property and completing designs, but could not provide details nor share information about other prospective tenants.
The release said the design and architecture team includes CD+urban studio architects/placemakers, headquartered in Jacksonville, as well as Chicago-based Valerio Dewalt Train, serving as the lead architect and designer on the project. 
The CBRE real estate company will manage leasing for the development. Vice President of Office Leasing and Sales Billy Kuntz will lead the efforts.
CBRE Senior Vice President Mike Harrell represented the seller in the deal, Trevato said.
The development will be Trevato Development Group's ninth project in Northeast Florida.
Jacksonville-based American Heritage Life Insurance Co. developed the property when it relocated its headquarters from Downtown. 
Allstate Corp. completed its $1.1 billion acquisition of American Heritage Life Investment Corp., a holding company for the insurance company, in October 1999.
"Allstate employees have more choice about where they work, and we no longer need as much office space," Allstate said in a statement June 6.
"We'll continue to utilize a portion of the Jacksonville office for employees who choose to work in person," it said.
It did not detail how much space it uses and for which functions.