Construction is in review for Wild Pie, a plant-based pizza restaurant with roots in Jacksonville Beach, for the space vacated by Brucci's Pizza at Hodges Pointe Plaza.
The city is reviewing a permit application for Jacksonville-based Osterer Construction Co. to build-out a 2,329-square-foot restaurant at 13500 Beach Blvd. for Wild Pie LLC of Neptune Beach at an estimated $550,000.
The new concept is at least a $2 million investment, said OSO Culinary Ventures LLC President Bart Ortiz in January. OSO Capital Management LLC is based in Jacksonville Beach.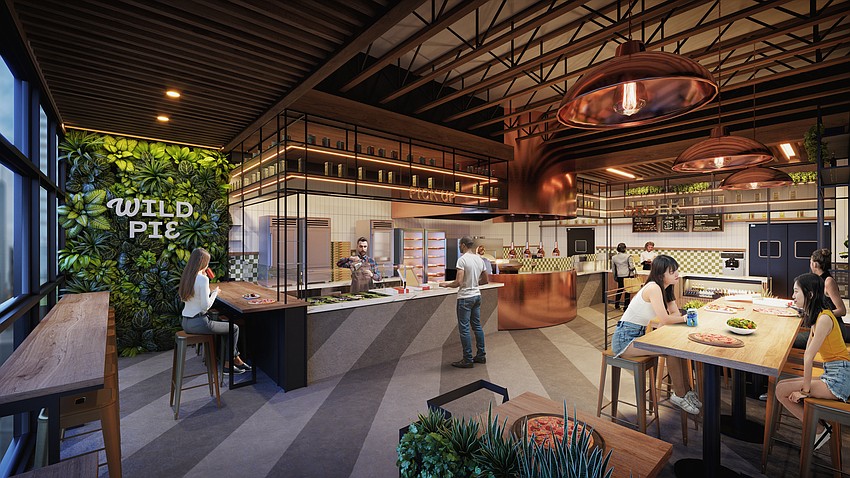 The Hodges Pointe Plaza site plan by landlord Sleiman Enterprises shows Wild Pie at 13500-36 Beach Blvd.
Wild Pie says at wildpie.com that it is a "modern American pizzeria made 100% plant-based."
After 15 years, Brucci's Pizza West Beaches closed Dec. 5 citing increased costs of food, utilities, gas and rent.
It is Wild Pie's first lease for a brick-and-mortar restaurant. It started a food truck in November to introduce the concept and brand. 
"The response has been extremely positive," Ortiz said Jan. 12.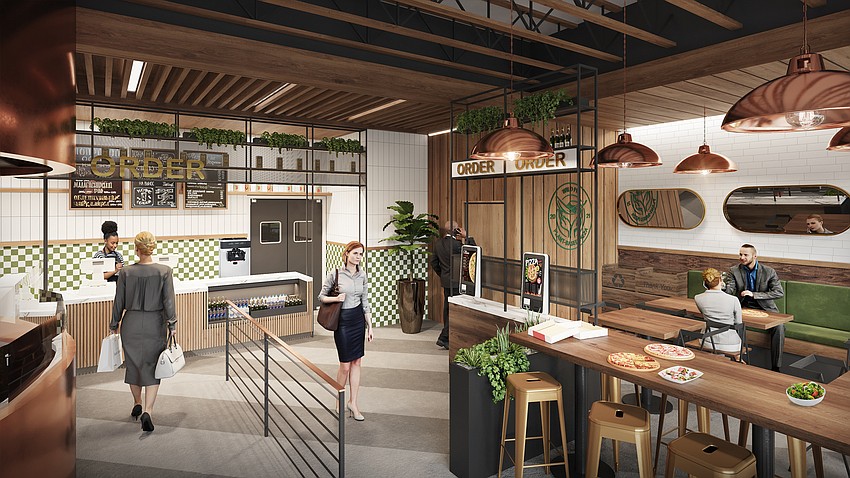 He said Wild Pie LLC is OSO's first venture.
Ortiz said the target audience is not only those who follow vegan or vegetarian diets. The restaurant also wants to attract flexitarians, who eat meat but choose a plant-based diet some of the time.
He said those who follow vegetarian and vegan diets are "thrilled to have an option" with Wild Pie.
Ortiz said 100% of the menu items are plant-based.
The menu shows 12 pizzas, including some with plant-based versions of pepperoni, sausage, meatballs and chicken. There also is a build-your-own option.
There also are salads, "nibbles" like hummus and Brussels sprouts and garlic breads, oat milk soft serve, cookies and brownies.
Ortiz said the location will seat 36 inside and probably 20 on a patio. It will sell beer and wine in cans and single-serve bottles.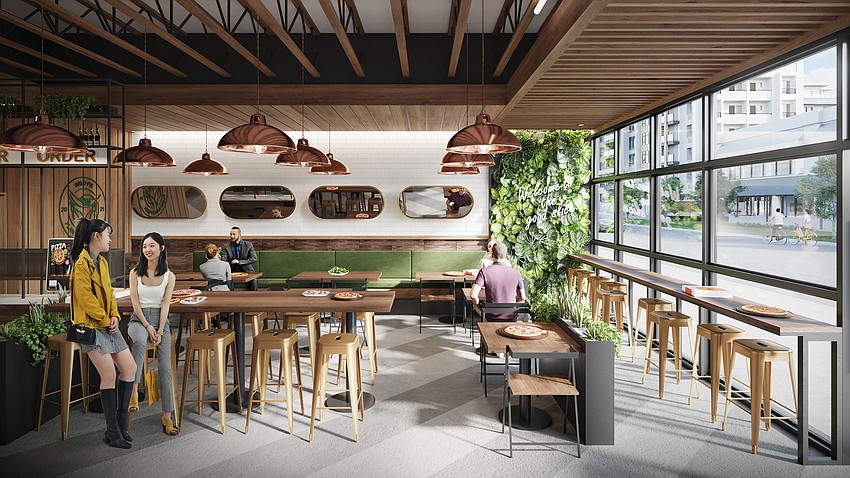 Developer John Eckstein is the founder and investor in Wild Pie and OSO Culinary, which Ortiz said could develop more concepts.
Ortiz said Eckstein took on a plant-based lifestyle more than a decade ago, "and it was transformative for him."
As flexitarianism became popular, "he thought it made a lot of sense to make this food more readily available in the form of a restaurant."
That way, those who eat meat can choose a plant-based restaurant when they like.
Ortiz said the group spent more than $1 million in research and development and will invest another $1 million in the build-out of the restaurant.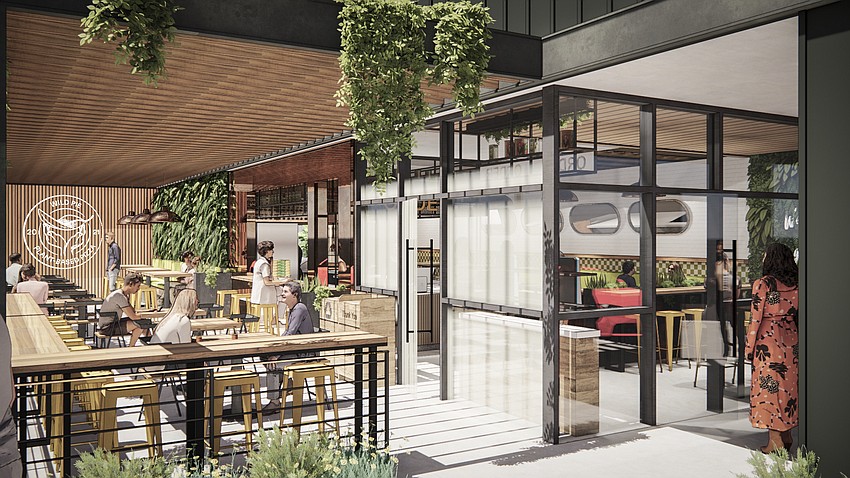 He said Eckstein, who is the sole investor, "has committed serious capital."
Ortiz said the group worked with The Culinary Edge research, strategy and operations company in San Francisco to develop the menu, brand and kitchen design.
Kate Clifford, founder of Strategic Sites Clifford Commercial, said Jan. 12 that client Wild Pie signed a lease to take the Hodges Pointe site.
She said her company also worked with its food truck commissary to lease space in Neptune Beach.
She said Wild Pie is negotiating to open more locations.