DUVAL COUNTY
Along Max Leggett Parkway in North Jacksonville, construction is progressing on projects totaling more than $311 million.
UF Health North expansion
UF Health North is adding a $148 million, six-story building on 25.1 acres at 15255 Max Leggett Parkway east of River City Marketplace.
The hospital tower will include 124 patient rooms. 
Two floors will be dedicated to patients who require acute physical therapy, two floors will be for acute care, and one floor will be used primarily for ancillary services.
UF Health North opened the first phase of the campus in 2015, a 92-bed inpatient tower in 2017 and the new addition is planned for completion in 2024.
Batson-Cook and Danis are joint-venture contractors.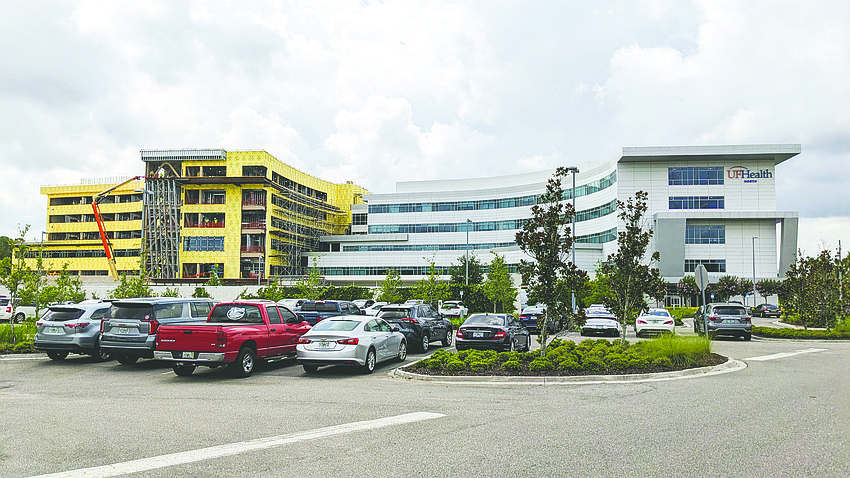 VA Hospital
East of the UF Health North project along Max Leggett, a larger health care project is rising.
The $64.2 million Department of Veterans Affairs outpatient clinic and domiciliary in North Jacksonville is at 145 Heron Bay Road.
Permits show a $54 million, two-story, 173,200-square-foot outpatient center and a $10.2 million one-story, 29,500-square-foot domiciliary.
The North Florida/South Georgia Veterans Health System broke ground on the facility in 2021. It is planned to open in early 2024.
Indiana-based Meyer Najem Construction LLC is the contractor. Alabama-based Sain Associates is the civil engineer.
The Note apartments
Across Hyatt Road from the VA project, The Note, a $49.6 million apartment community, is under construction.
The 290-unit building is at 14041 Hyatt Road.
The Note is being developed by Chance Partners and is scheduled for completion in summer 2024.
Fansler is the general contractor.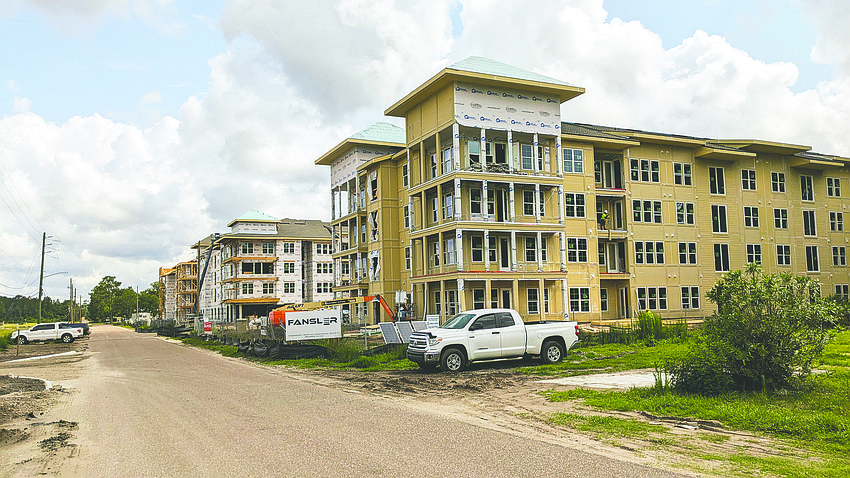 Duval Station
To the east where Max Leggett turns into Duval Station Road at North Main Street, Cross Regions Group is developing Duval Station.
The $50 million project will include a 12,000-square-foot medical facility as part of a 100,000-square-foot medical and retail center.
Millennium Physician Group will lease the medical offices there.
The second phase of construction will comprise additional medical offices and spaces for professional tenants.
 Chappell Schools will operate a child care facility.