You may have been hearing alarm bells about an impending real estate crash for years now. But the data used to support this idea often lacks perspective or is woefully misrepresented. 
If you're on the fence, hear this now: it is incredibly rare for real estate to decline in value. 
For instance, in Jacksonville, home values have only declined on an annual basis once since 1982, during The Great Recession (source: John Burns Real Estate Consulting - https://jbrec.com/.)  Even then, rental prices remained stable. So why do some media continue to push the narrative of a looming real estate crash?
Understanding the Data
There are several indicators that suggest the real estate market in Jacksonville is not likely to crash. All of these factors indicate that the Jacksonville real estate market is healthy and thriving.
Low inventory Levels
One key factor contributing to the strength of the real estate market in Jacksonville is the low inventory levels. This is reflected in the current months of inventory (MOI) metric, which measures how long it would take for all homes currently on the market to be sold, given the current pace of sales. 
Currently MOI indicates that there is a severe shortage of inventory in Jacksonville.  Population growth continues to rank amongst the highest in the US, which provides increased demand for housing.  This combination of low supply and high demand creates a high floor for pricing in the short run and significant potential upside over the next full market cycle.
Surging Population Growth
Another factor contributing is surging population growth. According to the US Census, Jacksonville is the 5th fastest-growing Metropolitan Statistical Area in the country, with a growth rate of 3.6% from 2017-2019, while the US population only grew by 1%. 
This growth has resulted in increased demand for housing, which provides a high floor for rents and home prices in the short run and can lead to above-average growth over a full market cycle. With population growth expected to continue in the coming years, the demand for housing in Jacksonville will remain strong, further boosting the city's real estate market.
Strong Job Market 
In addition to low inventory levels and surging population growth, Jacksonville's job market is a continued source of strength for the local economy and the real estate market. 
The city is home to four Fortune 500 companies, including Fidelity National Information Services, CSX Corporation, Fidelity National Financial, and Landstar System Inc. Additionally, several other companies have recently relocated to Jacksonville, including Dun & Bradstreet and Paycor. Amazon is the largest private employer in the city, with 12 distribution and fulfillment centers, providing more than 12,000 jobs. The presence of these major employers in the area provides stability and growth opportunities for the local economy, which in turn, supports the real estate market by increasing demand for housing.
High Equity Levels in Existing Homes
Finally, the high amount of equity held by homeowners in Jacksonville provides stability to the city's real estate market. Unlike during The Great Recession when there was a large amount of foreclosure activity due to homeowners being underwater and unable to sell their homes, today's homeowners are sitting on an incredible amount of home equity. 
This means that in the event of a recession that causes job loss, homeowners have the ability to sell their property before going through the foreclosure process. As a result, any foreclosure activity that may occur during recessionary times is likely to be moderated, providing more stability for the housing market. The high amount of equity held by homeowners in Jacksonville is a positive sign for the real estate market and further supports the notion that a real estate crash is unlikely in the near future.
How You Should Invest Today
As you can see, the data strongly suggests that the real estate market in Jacksonville is healthy and thriving, with low inventory levels, surging population growth, a strong job market, and high levels of equity held by homeowners. 
With these factors in mind, people should be more concerned about how the stock market will perform during a recession, rather than the real estate market. On average, the S&P 500 has lost 29% during all recessions post WWII, with the best performance being a 20% decline in 1990 (source: The Motley Fool - https://www.fool.com/investing/2022/07/30/how-does-stock-market-perform-during-recession/.)  
History has shown that home prices in Jacksonville have actually increased in value in five out of the last six recessions. By diversifying into real estate, investors can take advantage of a stable and growing market, and JWB can help make this process easy for you. So if you're looking to invest in real estate or want to learn more about how to build wealth through rental property ownership, reach out to JWB today.  Click here to get more information or call us to get started: (904) 677-6777.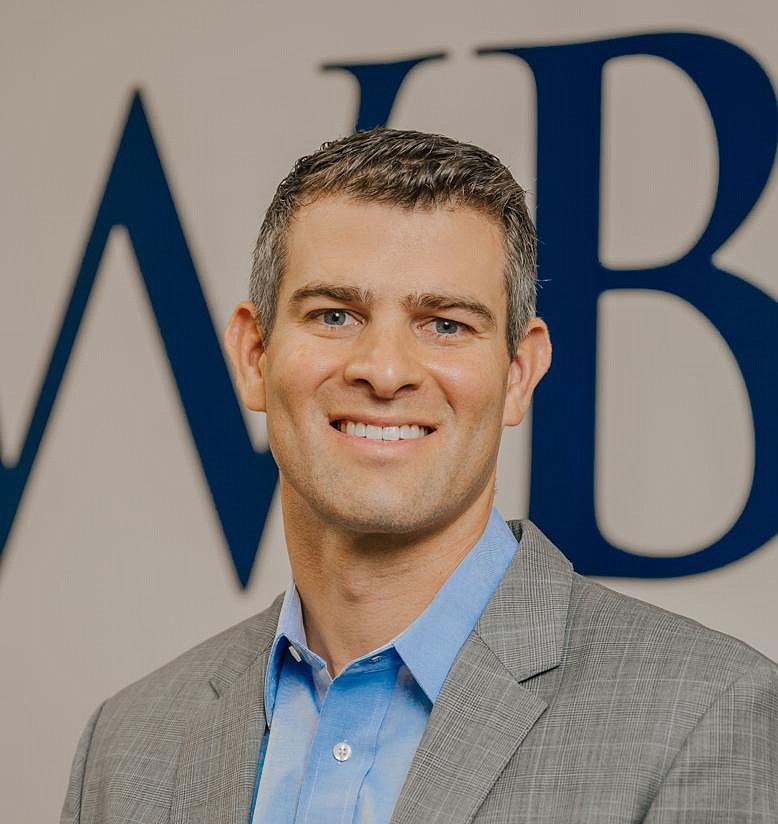 I love to talk about investing in rental properties! You'll often find me hosting the weekly Not Your Average Investor Show, contributing to the JWB Real Estate Capital blog, and in our Facebook group connecting with the community & sharing insights.