Jacksonville-based cigar manufacturer Swisher announced June 28 it is committing $500,000 to the development of the S-Line segment of the 30-mile multiuse Emerald Trail.
Representatives for the 162-year-old, family-owned company and the trail's nonprofit developer, Groundwork Jacksonville Inc., announced the commitment at a news conference at Swisher's corporate offices near Springfield.
Modeled after Atlanta's Beltline, the completed trail will provide a pedestrian and non-motorized vehicle link among 14 Jacksonville historic urban neighborhoods and Downtown.
According to a news release from Swisher and Groundworks, the $500,000 pledge is the largest single private contribution to the project to date.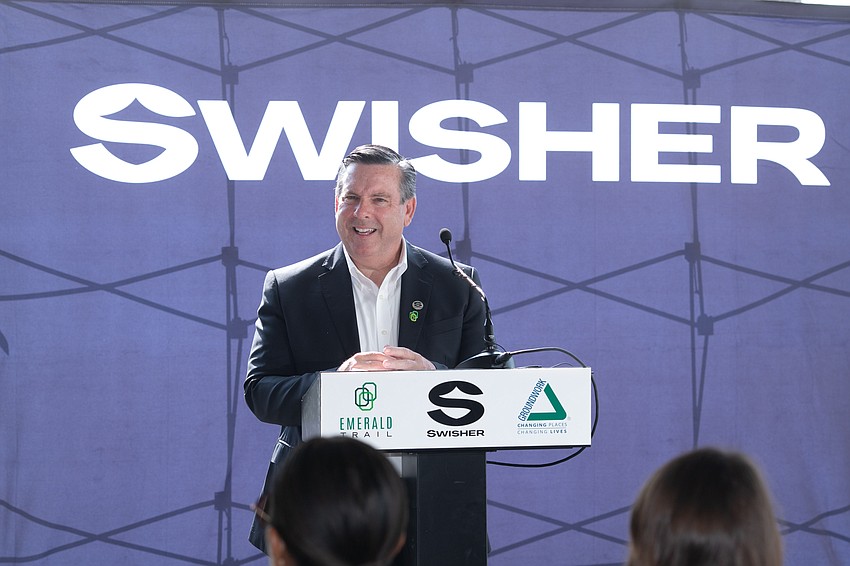 "Swisher is proud to support the Emerald Trail, a transformative project that will help revitalize Downtown Jacksonville and be an important catalyst for social and economic development," Swisher President and CEO Neil Kiely said in the release. 
"As a family-owned company, we are honored to support programs and organizations like Groundwork Jacksonville that are making positive and generational impacts on the city we've called home for nearly a century."
The Emerald Trail project has received a financial boost in the last two years, including $132 million earmarked in May 2021 by City Council as part of the Duval County Local Option Gas Tax increase and extension. 
The Jacksonville Transportation Authority will receive that money and is coordinating with Groundwork Jacksonville to use the funds for trail design and construction.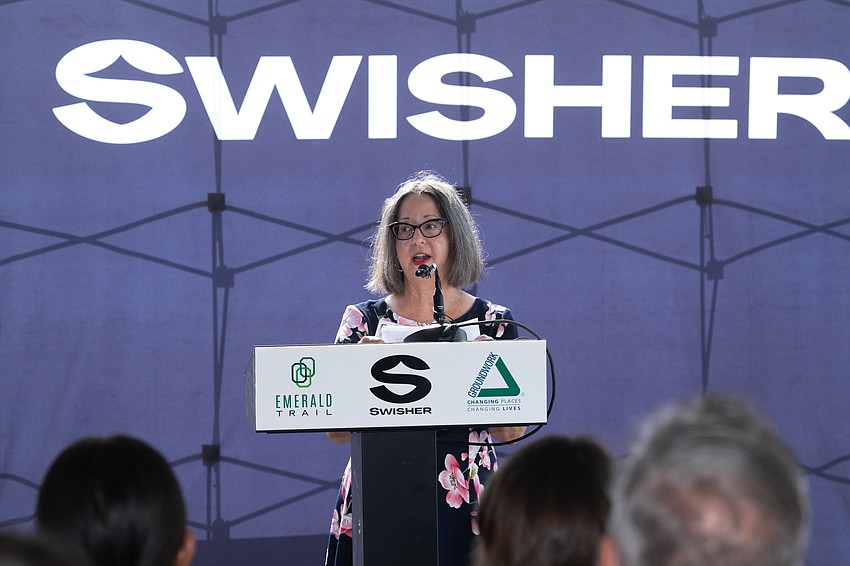 According to Groundworks, the 4.8-mile S-Line was an abandoned length of CSX railroad right-of-way that the city took possession of in 2008. 
The S-Line begins at State Street where it connects to the northern end of the LaVilla Link and continues northeast through Durkeeville and Springfield ending in Brentwood behind Norwood Plaza.
"Approximately 1.3 miles of the S-Line — from 12th Street and Boulevard, near Andrew Robinson Elementary School to E. 21st Street — remains unfinished and will be completed as part of the Emerald Trail project," the release says. 
"Swisher is setting the example for other local companies to support the Emerald Trail," Groundwork Jacksonville CEO Kay Ehas said in the release.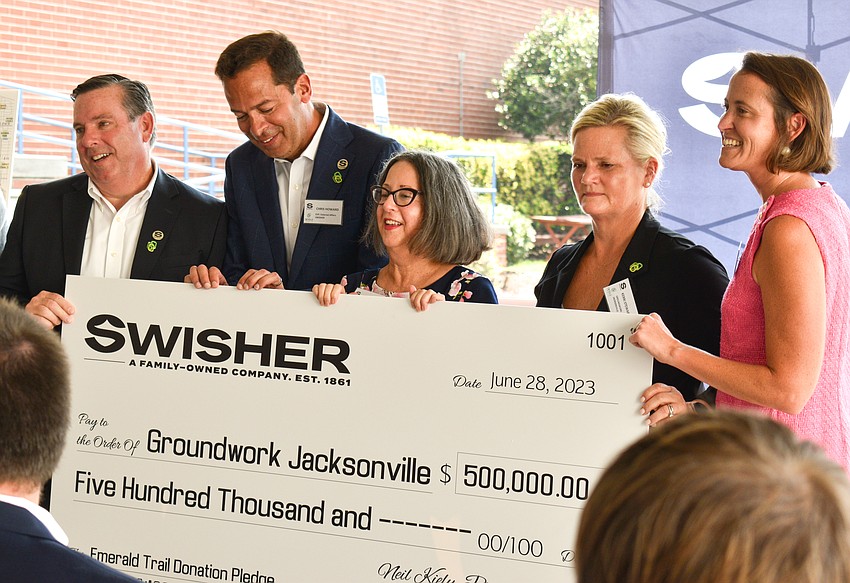 "While we project 90% of the Emerald Trail cost will be paid by public investment, philanthropy is critical to our ability to keep the project moving and deliver a world-class experience. Swisher understands the positive impact the Emerald Trail will have on our community, and we could not be more grateful for their generous support."
On June 26, DIA CEO Lori Boyer told the Meninak Club of Jacksonville that the LaVilla Link segment of the Emerald Trail through LaVilla and across the Park Street viaduct will open in October.
"We're very close to having that section completed," she said.
The city and Groundwork USA formed Groundwork Jacksonville in 2014 with support from the U.S. National Park Service and U.S. Environmental Protection Agency.