Danone North America intends to start construction in late 2023 for completion in summer 2024 on its $65 million production line addition at its Northwest Jacksonville plant.
Spokesperson Erin Brooks said Feb. 23 the investment will comprise the building and facility upgrades.
Danone's Jacksonville plant is 115,000 square feet on 7.5 acres at 2198 W. Beaver St., Brooks said.
Danone North America announced Feb. 22 it will invest up to $65 million over the next two years at the plant and add 40 full-time jobs to its workforce of 110.
The food and beverage company will add a bottle production line.
It said that line will increase production of several of the company's coffee and creamer brands in the U.S., including International Delight, Silk and SToK, which is cold brew coffee.
The Paris-based company's North America operation is based in Broomfield, Colorado, and White Plains, New York.
Group Deputy CEO Shane Grant, CEO Americas, said in a news release the investment "will allow us to capitalize on consumer demand in key beverage categories including coffee creamers, plant-based creamers, and ready-to-drink coffee, while also supporting our long-term growth agenda."
Danone North America's brands include Activia, DanActive, Danimals, Dannon, evian, Happy Family, Honest to Goodness, Horizon Organic, International Delight, Oikos, Silk, YoCrunch and others.
Danone North America has more than 6,000 employees and 16 production locations across the U.S. and Canada.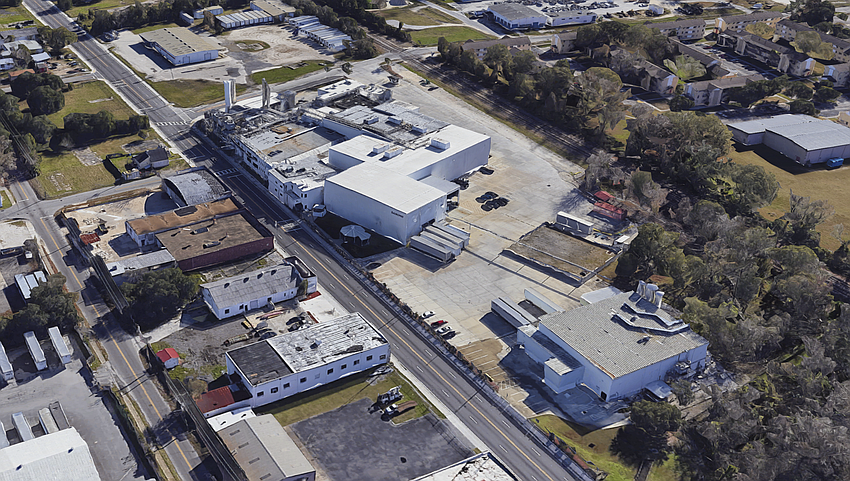 The company is expanding in Jacksonville with the support of a $3.6 million property tax and grant incentives package approved Dec. 13 by Jacksonville City Council.
The project was code-named Project Cashew, which sealed speculation that it was Danone, which makes almond-based products.
Council voted 16-1 to award a $3.1 million Recapture Enhanced Value Grant, which is a property tax refund, and a $500,000 completion grant from the Northwest Jacksonville Economic Development Fund. 
Council member Rory Diamond was the lone no vote on the bill and it passed without debate. 
An Oct. 26 project summary from the city Office of Economic Development said Project Cashew plans the expansion of a Northwest Jacksonville facility that would manufacture products for customers throughout the Southeastern U.S. 
The incentives are tied to the company's commitment to retain 110 existing jobs and add 40 positions at an annual average wage of $50,000, according to the summary.
The summary says Cashew's anticipated capital investment is a $55 million build-out of its existing facility and installation of new equipment plus $10 million in utility upgrades. 
The jobs will have to be in place by June 30, 2025, to qualify for the incentives.
Danone acquired the Jacksonville plant when it bought The WhiteWave Foods Co. for $12.5 billion in 2017. Denver-based WhiteWave made plant-based foods and beverages and had a manufacturing facility in Jacksonville.
WhiteWave made plant-based alternatives to milk and yogurt, fresh foods and coffee creamers sold under several brands including Silk, So Delicious and International Delight.
At the time, Danone said the deal allowed it to expand its North American footprint, where it offered yogurt products under the "Dannon" label and also other food and beverage products such as evian bottled water.
Property records show the West Beaver Street property began development in 1947.
It operated as Longlife Dairy Products, founded by Jacksonville entrepreneur Aaron Block and his son, Mickey Block. It was the first U.S. ultra-high temperature dairy plant and accommodated Reddi-wip. 
In 1948, Aaron Lapin founded Reddi-wip in St. Louis and Aaron Block created the first Reddi-wip plant in Jacksonville that was moved to the West Beaver Street facility.
In 1978, Aaron and Mickey Block sold Longlife Dairy Products to Beatrice Foods Corp. The sale included Aaron Block's part of the Reddi-wip business.
Through corporate mergers, WhiteWave ended up with the West Beaver Street property, expanding along the way.
Meanwhile, Mickey Block created Darifair Foods, which was chartered as the first national dairy supplier.
Darifair rebranded as Rubix Foods and developed a headquarters and food research innovation center in Flagler Center where it develops, tests and provides flavor and functional ingredients for restaurants and food manufacturers.