It could be said that MaliVai Washington's post-tennis career choice was a roll of the Monopoly dice.
The 1996 Wimbledon finalist and Davis Cup team member retired from tennis in 1999. He splits his after-tennis life between his nonprofit MaliVai Washington Youth Foundation and a real estate career.
Real estate interested him even as a youngster. It probably developed because he loved to play Monopoly, he said.
In November, Washington, 53, received the Good Neighbor Award from the National Association of Realtors. He was one of five Realtors around the country to be honored for their work in their communities.
The award comes with a $10,000 prize that will be invested in the foundation's scholarship award program. 
In January, the Northeast Florida Association of Realtors matched the prize by presenting the foundation with a $10,000 award. Washington has been a member of NEFAR for 25 years.
Scholarships are just part of the foundation's annual $2 million budget. 
Washington is proud that his organization plays an important role in education. The foundation has a 100% high school graduation rate for young people who stay with the program through high school.
"If they leave the program and don't find another program, that's when we start hearing the tragic stories about something bad that happened with them," he said.
Washington played tennis for two years at the University of Michigan before turning pro in 1989. He moved to Ponte Vedra Beach to take advantage of the Association of Tennis Professionals facilities there at the time.
His career includes playing Richard Krajicek in the Wimbledon finals as well as playing for the United States Davis Cup teams in 1993, 1996 and 1997. He also competed in the 1996 Summer Olympics in Atlanta.
Washington injured his knee during the 1997 Davis Cup, resulting in a yearlong recovery process.
While rehabbing his knee, Washington saw an advertisement for a real estate course. On a whim, he checked it out.
"I signed up for the real estate class not even realizing this class was for those wanting to get their real estate license," Washington said.
"On that first day of class, I decided I guess I'll get my license."
The motivation to become licensed dates back to closing on his first house in 1992.
"I was looking at the closing statement and the only number I recognized was the purchase price. I couldn't tell you what an intangible tax was. I couldn't tell you what a documentary stamp was. I could have been signing my life over to the closing agent. I had no idea what I was signing," he said.
"I told myself that would never happen again and never put myself in a situation where I did not know what I was signing, not knowing what I am doing when going into a transaction."
Washington divides his time between residential and investment real estate, with a preference for the investment side. He formed Diamond Life Real Estate in 2015.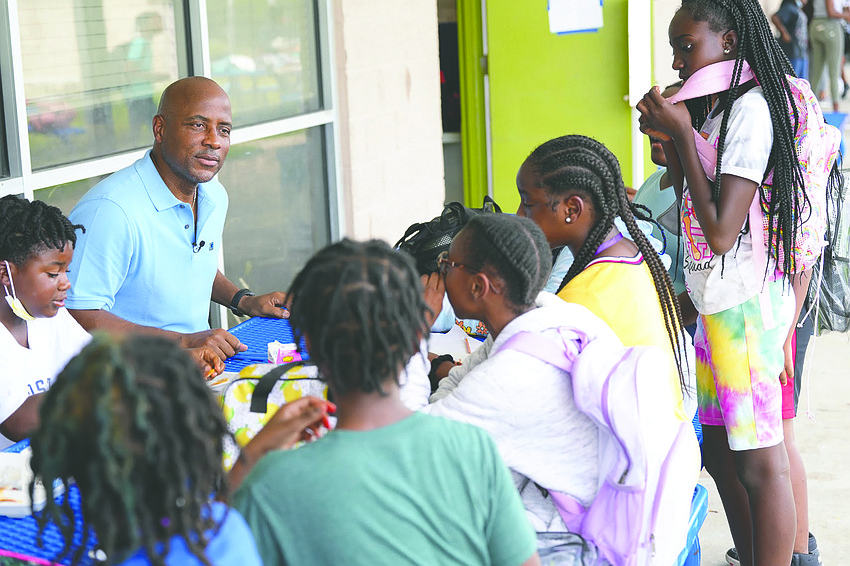 He sees real estate as a way to build generational wealth. Property can be passed down to children.
This fits in with his foundation's work. He tries to instill a respect for and understanding of money.
"I am constantly planting the seed of homeownership and I give the example of my growing up," he said.
"My dad would always say that he was paying the mortgage or that he was making a payment on the note. I wasn't even sure what that was. I realized eventually that we owned a home."
Young people often see home ownership as being out of reach, he said. Where do they start?
Washington tells them they need to start early to save about $20,000. 
That sum may sound impossible to most young people.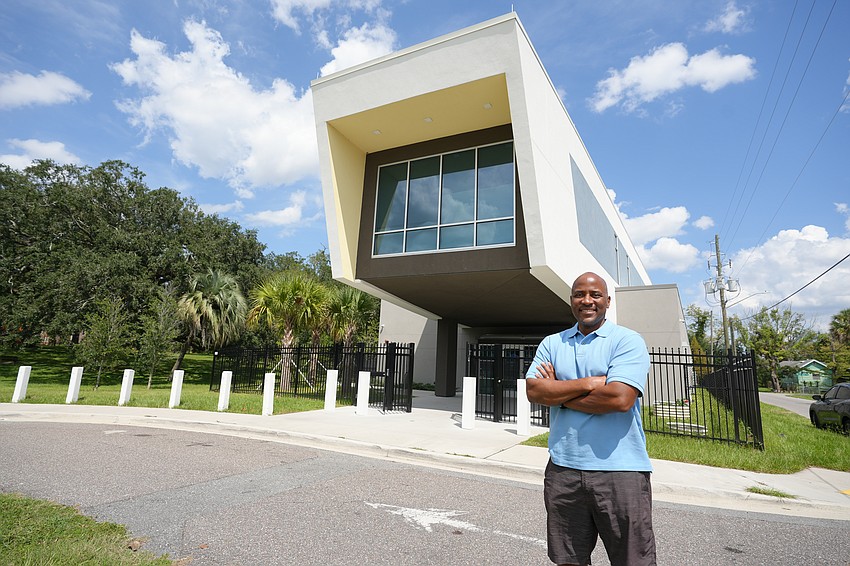 He then asks them, for example, that if he were to offer to match that $20,000, could they find the motivation to save $20,000? The foundation explains there are ways for first-time buyers to find funds.
He also takes teens on field trips to see his properties to help them understand that investments can vary.
Washington said winning the Good Neighbor Award means as much to him as the prestigious Arthur Ashe Humanitarian of the Year Award from the ATP he received in 2009.
"It's significant to me because most people know me as a tennis player and the majority of the accolades I have received revolve around tennis," he said.
"I am a lot more than a tennis player, and if that is the only thing that people know about me is that I hit a tennis ball, you know, I probably didn't fulfill my mission on Earth."