Restaurant & Hospitality Investment Group LLC announced it will open the Oaxaca Club on March 20 in Jacksonville Beach.
Hours will be 11 a.m.-11 p.m. Monday-Friday and 10 a.m.-11 p.m. Saturday and Sunday.
It will serve brunch Saturday and Sunday.
"The restaurant boasts a tagline of 'connecting food and culture' and guarantees to serve delectable and genuine menu items, an inventive cocktail program, and a chance to relish one-of-a-kind Latin cuisine without ever leaving North Florida," the partners said the release.
The restaurant is at 131 First Ave. N., where  Restaurant & Hospitality Group manager Mark Janasik worked with developer Marc Angelo to build Jax Beach Town Center on the site of the former Ruby Beach Brewing Co. and Campeche Bay Cantina. 
The Oaxaca Club there will include a restaurant, rooftop bar, retail and event spaces.
Eddie Escriba, the owner of Taqueria Cinco, is the operating partner of Oaxaca Club and Takara Hein is the executive chef.
The founders said the inspiration for the name of the restaurant originates from the Mexican state of Oaxaca - pronounced wah-HAH-kah - which the news release said is renowned as the culinary capital of Mexico. 
"Oaxaca is recognized for its unique cuisine, distinguished by its robust moles, aromatic herbs, quesillo cheese, and mezcal," the release said.
"Upon closer examination of the region's culinary practices, it becomes apparent that the cooking techniques are elaborate and laborious, and the flavors are meticulously crafted, with time serving as the key ingredient."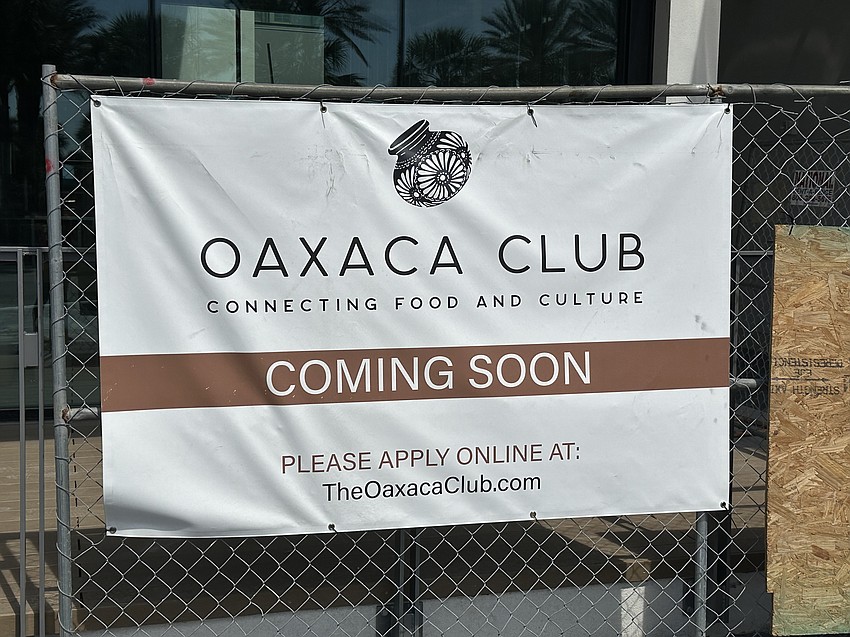 Jacksonville-based Restaurant & Hospitality Investment Group said that like its Southern Grounds & Co. restaurants and Blueberry Bakery, Oaxaca Club "is expected to cultivate a sense of community and warm hospitality among its patrons."
"The restaurant is anticipated to become an upscale and inviting gathering place, serving delectable dinner options, inventive cocktails, and indulgent weekend brunches," the release said.
The dinner menu includes sharable small plates, including oysters, homemade guacamole, and a fresh tostada made with yellowtail. 
The menu includes appetizers, tacos, entrees and Latin-inspired desserts. 
The release said brunch items include "those prepared with a Latin flair, such as Campechano con Huevo, Torrejas de Horchata  and a breakfast burrito served with chorizo and queso fresco."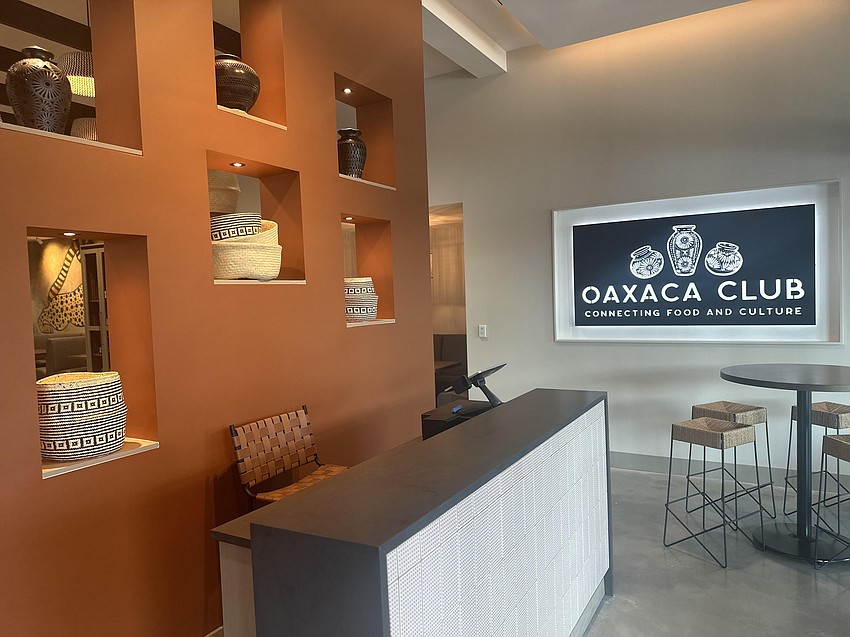 Dishes will include moles, chocolates, tamales, stuffed chilis, fresh salsa, charred avocado with toasted pumpkin seeds and herb crema, wood-fired rosemary lemon oysters, pork belly, grilled prawns with habanero mango salsa, nopales and fire-roasted corn, roasted meats, and coastal-inspired fare. 
The menu will evolve with each season.
The release said the cocktail menu includes mezcal-based drinks, including Oaxaca Club's labeled mezcal, as well as tequila-based options, classic cocktails and tasting flights. 
"As Oaxaca is responsible for producing 70 percent of the world's mezcal, the bartenders invite those unfamiliar with this smoky and unforgettable flavor to indulge in the spirit's authenticity and potentially even develop a newfound appreciation for it."
The partners said Oaxaca Club's concept builds upon their slow food philosophy, like at Southern Grounds. 
"They are passionate about creating a dining experience that is both sophisticated and complex, elevating the culinary experience for their guests," the release said.