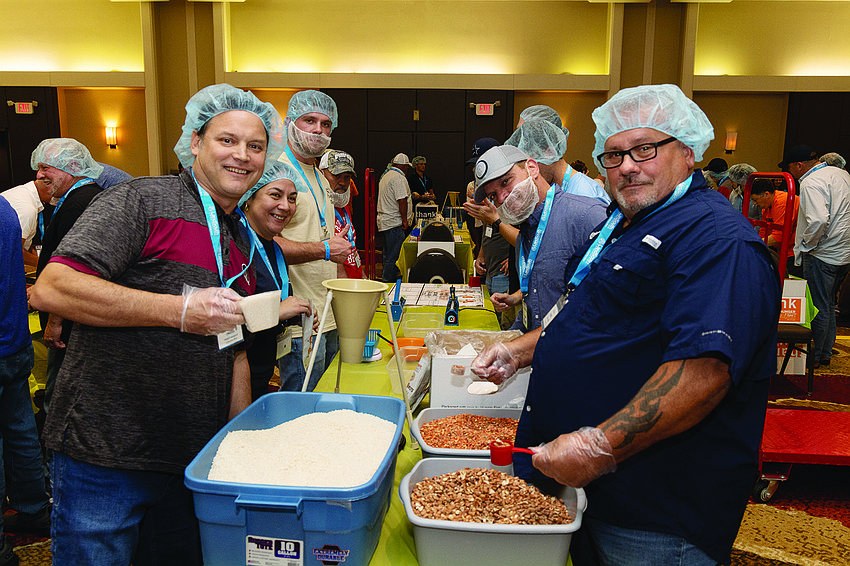 Twenty-five years ago, LandSouth Construction was built on a foundation of hard work, commitment, and meaningful relationships. With success came the responsibility to do the right thing and help others less fortunate in an impactful way. We felt so strongly about our philanthropic responsibility that we created a LandSouth Construction Charitable Giving Mission Statement: 
We aim to support programs that provide education, critical life skills and vital resources to struggling youth and their families in the communities we serve.
There is so much need in our North Florida communities and we support many worthy non-profit organizations. One I would like to highlight was founded in part by a fellow-fraternity brother and college friend, Dean Porter. He and I attended Florida State University and kept up our friendship over the years. Ten years ago, he and his wife, Sherri Porter, founded Hunger Fight. They are passionate about fighting the war against hunger, food insecurity, and illiteracy. Dean serves as the Vice President of Operations and Sherri is the Executive Director. Together they are making a huge difference in so many children's lives and their efforts deserve to be applauded. 
Hunger Fight (https://hungerfight.org/) is a non-profit organization, headquartered in Northeast Florida. The Hunger Fight team developed two programs, Food for Their Bellies and Books for Their Brains. These programs address the core of Hunger Fight: hunger and illiteracy. Sherri, Dean, and the entire Hunger Fight team work tirelessly to raise awareness, funding, and support to keep these efforts alive. 
Inspired by their efforts, LandSouth Construction became a Hunger Fight Corporate Partner three years ago. We are known for building multifamily developments throughout the Southeast, but we also give our people the means and opportunities to give back to their communities. In doing so, our teams become stronger when we work together for an organization we believe in. Hunger Fight gives us these opportunities where we can come together, raise awareness, and pack thousands of meals, as we do each year at their annual Thanksgiving Hunger Fight Community Outreach Event. 
At our annual companywide meeting last December, we invited Hunger Fight to organize a private food packing event where over 100 of our employees were grouped in teams to pack Cheezy-Mac and Rice & Beans meals for children in need in the North Florida area. I am proud to say LandSouth set a new Hunger Fight record, packing 22,344 meals in less than 45 minutes. Teamwork produces results. 
The Hunger Fight organization is expanding into a larger facility to better serve and impact the needs of others. LandSouth has proudly contributed a sizable donation to the Hunger Fight Capital Campaign. I was honored to be a part of the recent historic groundbreaking event. 
LandSouth is celebrating its 25th anniversary this year, and we will continue supporting Hunger Fight. They, too, are celebrating an anniversary, marking 10 strong years. Our combined goal is to eradicate hunger in this area so that the children of North Florida will no longer have to wonder where or when they will have their next meal. They will also have the educational support they need for a prosperous future. 
I encourage my fellow North Florida business owners and friends to support this noble organization that provides meals and books as tools to meet the crucial needs of those who require help the most – our children. One in four children will go to bed hungry tonight. There is no greater call to action than a child in need. To learn more about how you can support Hunger Fight's Capital Campaign, please visit: Hunger Fight
ABOUT LANDSOUTH CONSTRUCTION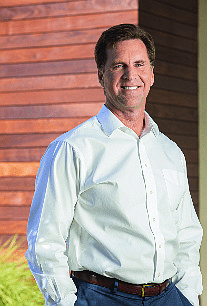 LandSouth Construction, the Southeast's premier general contractor, specializing in multifamily, senior living, and mixed-use development, was named one of Engineering News Record's Top 400. Since 1998 LandSouth has transformed ideas into best–in–class communities. Headquartered in Jacksonville, Fla. LandSouth has completed more than 25,000 multifamily units. For more information, call Mary Hamilton at LandSouth (904) 760-3182, or visit www.landsouth.com.