There are skills Pauline Sevigny uses to run Grace Aerospace LLC that she also employed in her previous career in financial services, when she did operational audits.
Both jobs require a detail-oriented, analytical mindset that looks at all aspects of operations.
"I think with that background, of knowing how to evaluate operations and what is effective and what is not, it allowed me to transition into this role pretty easily," she said.
Sevigny, 48, joined Grace Aerospace in May 2017 at the encouragement of her father, Robert Carlo, who co-founded the company in 2001. He eventually became full owner.
She spent several years learning the business, then became president in January 2020.
Sevigny, her father and her mother, Laurel Carlo, now own Grace Aerospace. 
With daughter and mother having 51% ownership, it is a women-owned small business.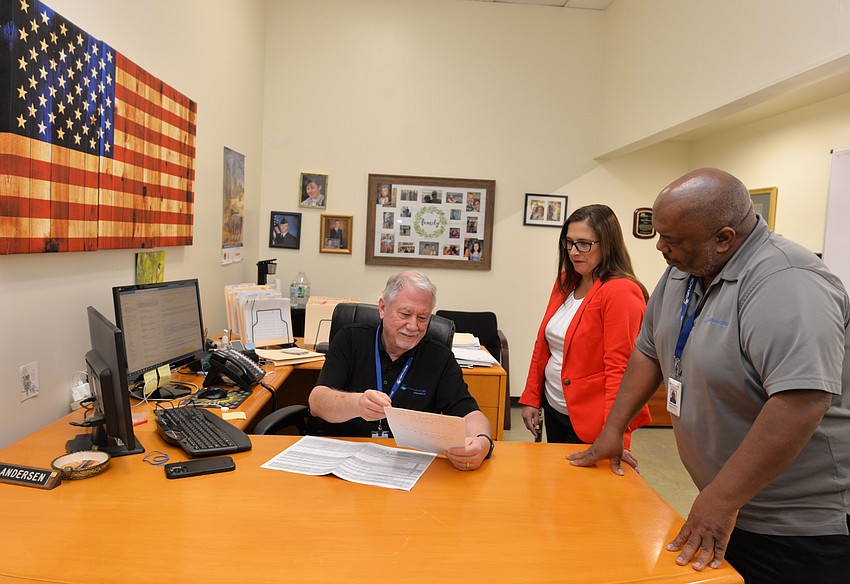 Robert Carlo and four partners formed the company after retiring from Northrop Grumman, an aerospace and defense technology company on Long Island, New York.
Carlo set up a Grace Aerospace satellite office in Jacksonville in 2014. By then the Carlos had a home in Northeast Florida.
The company primarily manufactures electrical and cable assemblies as well as structural components used in military aircraft.
In 2017, Carlo announced the company was moving its manufacturing operations from New York to a facility in Cecil Commerce Center in West Jacksonville to be near many of its clients. 
City Council awarded Grace a $332,500 incentives package for the company to relocate those operations from New York to the facility in Cecil. 
In 2018, Council approved another $100,000 package for the company's expansion. 
Before moving to Jacksonville in 2017,  Sevigny lived and worked in  Massachusetts for more than 20 years.
She earned a Master of Business Administration at the University of Massachusetts Boston before joining the corporate world, first with Boston Financial Data Services and more recently Brown Brothers Harriman, one of the largest private investment banks in the United States.
"They kept saying, 'Come down to Jacksonville. The business is growing.' So that's what brought me here – to join the family business," she said.
When the company was formed in 2001, the focus was "obsolescence resolution" for aging-out aircraft like the F-14 Tomcat.
Original equipment manufacturers may stop supporting such aircraft "because there's just not enough quantity to make it useful for them to support it," Sevigny said.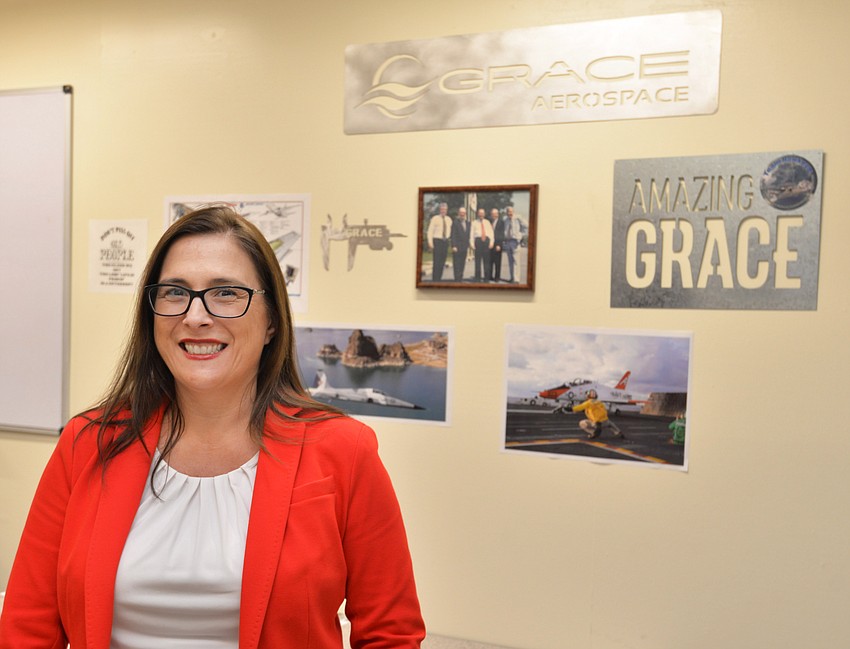 "A small company like Grace could support it. And they had the know-how from their years of experience at Northrop Grumman."
When Sevigny became president, her goals included expanding the customer base and revenue stream.
"Historically, we were very customer-centric in that we had a lot of revenues tied up in a few customers. As I came on board, I said we really need to diversify, and not just have all our eggs in one basket. It's a huge risk for failure."
Because government contracting can take a long time, "we are just starting to see the fruits of those labors," she said.
In the past year, Grace Aerospace has started to work with the Department of Energy; SES, a satellite telecommunications network provider; and Peraton, a prime contractor for NASA.
Commercial customers include Boeing, Lockheed Martin, Northrop Grumman, Tactical Air Support and Vertex Aerospace, Sevigny said.
The company, with about 25 employees, occupies 36,000 square feet of space at 13541 Lake Newman St. A lot of the work for clients such as Vertex is done through Fleet Readiness Center Southeast and Tactical Air Support Inc., both of which are nearby.
Grace Aerospace is upgrading its IT infrastructure to ensure it meets stringent Department of Defense information security requirements. "That's a big focus, making sure we're staying in front of the regulatory environment," Sevigny said.
Though manufacturing and aerospace are male-dominated industries, Sevigny said she has encountered no hurdles as a woman.
The company joined the First Coast Manufacturers Association not long after Sevigny came to Jacksonville.
"I think just having that initial engagement with so many people in the association and the local manufacturers, I was able to demonstrate my credibility," she said. 
"And then when I came into the role as president (of Grace Aerospace), I never felt that they were saying 'Who are you and do you know what you are doing?' because they had been with me through my journey as I was growing into the role."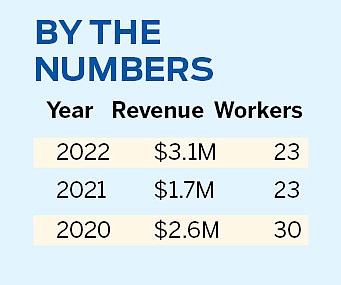 Through JAX Chamber, Sevigny joined Athena Powerlink, a mentoring program for women business owners. "They serve as my mentoring and support team to help me grow the business," Sevigny said. She graduates from the program March 23.
Sevigny encourages women business owners in the area to take advantage of the available programs.
"Utilize all the wonderful resources we available to us here in Jacksonville. I don't feel like I've ever had as much professional support as I have down here in Jacksonville," she said.
Through JAX Chamber, she has participated in JAX Bridges, an entrepreneurial development program, and the Jacksonville Women's Business Center. She has also worked with GrowFL, an organization dedicated to the growth of expanding companies. 
"Take advantage of those. Support your fellow women entrepreneurs," Sevigny said.
"There's just such a fantastic group of people out there that want to see others succeed, whether male or female."