Terri Davlantes has always had something cooking. 
The Jacksonville native has been a nurse, a lawyer, a stay-at-home mom, a college professor and administrator at Florida Coastal School of Law and an administrator at Jacksonville University. 
She now operates her own business.
Since 2018 she has owned JAX Cooking Studio LLC, which she created at 14035 Beach Blvd.
Her background in serving people, understanding contracts, teaching and administration were the ingredients to forming a business that in four years that generated almost $1.1 million in revenue last year.
Add that she is the only girl in a family of nine children and there's a woman who is used to commotion and a constantly open refrigerator.
"Mom was usually the one preparing the meals and it seemed like she moved from breakfast to lunch to dinner. Somebody was always in the kitchen," she said.
Davlantes took over the holiday cooking duties when her mother was older. With eight brothers and their spouses and children, she found herself cooking for up to 75 people. 
At first, she wanted to do it all herself. She had a plan and it didn't include a brigade of helpers. Eventually, she realized that even though she didn't ask for help, family would gather in the kitchen.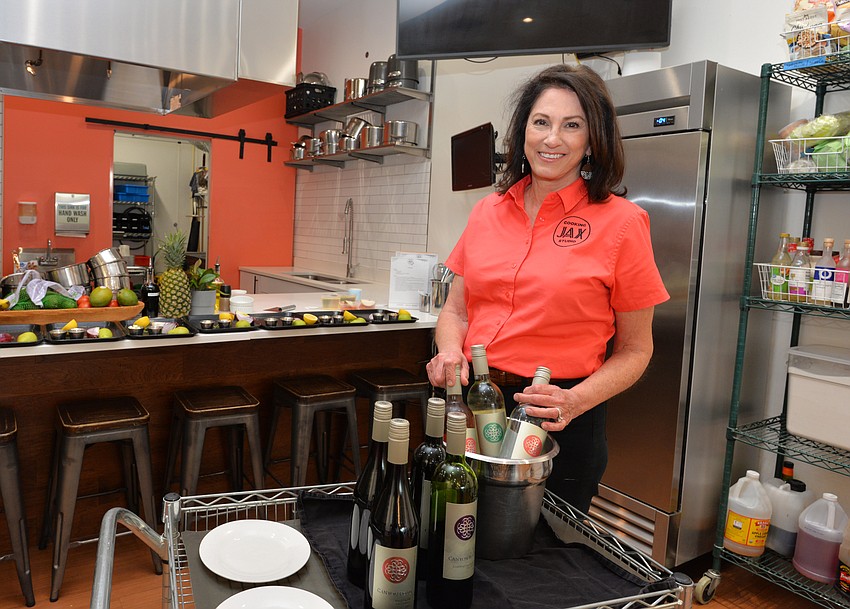 "So then I started putting them to work. You're in charge of this, you are doing that. We started to have fun. That's when I started thinking there might be something to this."
Davlantes, 65, is not a professional chef. She has not attended culinary school. She serves as the administrator for her staff of eight teaching chefs and 18 others who assist, wash dishes and do office work. 
The studio is large with eight cooking stations spaced apart so that there is plenty of room to work.
She started the business for $365,000. She bought high-end induction stoves and quality cookware and tools. 
Her studio is near the Beaches for a reason.
"We were looking to be in a high-rent district. We were looking for a population with a high disposable income. We spent time looking at demographics before choosing this location," Davlantes said.
Over the first 18 months of business she had built a following of more than 14,000 through Facebook, Instagram and her own newsletter to let customers know about the cooking studio.
Her large studio was perfect for the days when restaurants were shut down during the coronavirus pandemic. When she could no longer have classes, she quickly turned her space into a takeout restaurant. 
Her staff was swamped during Easter, Mother's Day and Greek Easter — times families traditionally visit restaurants.
Besides takeout, she began offering classes via Zoom. Customers would enroll on the website, come by for their ingredients bag and take the class on their home computer. 
JAX Cooking Studio even held classes for children that incorporated ingredients most families would have in the pantry and refrigerator.
"I came up with these ideas because I had full-time chefs on board and I wanted to be able to pay them. They wanted to continue to work," she said.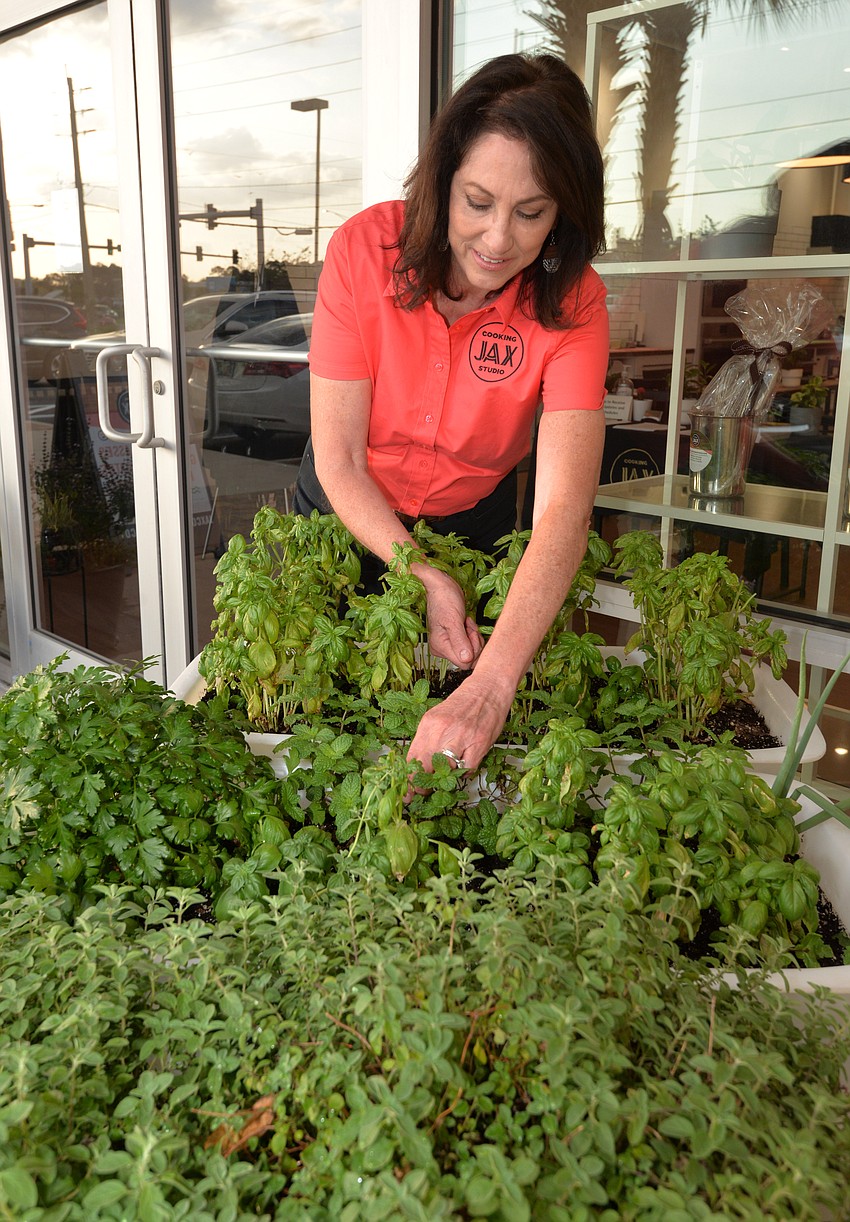 Classes are offered seven days a week. There is one each weeknight and three each on Saturday and Sunday. Over 2½ hours, students learn to make a starter, an entree with sides and a dessert. For those who want to partake, wine is offered during the class.
Class costs vary by ingredients and start at $65 to $85 per person. The many themes include titles like Japanese Seafood, Tour of Tuscany and Disney World Inspired Brunch. She even offers children's birthday parties and summer camps. Registration and payments can be made at jaxcookingstudio.com.
Student evenings consist of date nights, girls night out, married couples and corporate team-building events.
Davlantes expects to boost revenue to $1.2 million in the next year or two.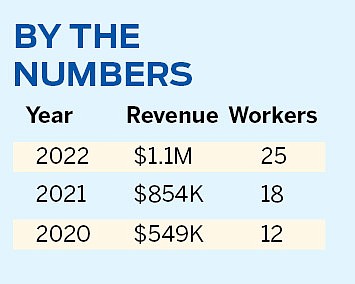 She is working with health care facilities to develop a teaching program for patients who find themselves on new, restricted diets.
She may also start weekday classes for those who are retired or for stay-at-home parents who want to broaden their cooking repertoire. Daytime classes are also convenient for those who home-school and want their children to learn about nutrition and cooking.
JAX Cooking Studio is not a culinary school. It offers instruction and provides a place for novice cooks to find success. Repeat customers make up 30% to 50% of the business base as they find that cooking has become their hobby.
"Our mission is to teach people to cook because we believe there are so many health benefits to preparing your own food," Davlantes said.
"And once you learn, you have an important life skill under belt. This is particularly true for kids."