When Wendy Norfleet decided to start a professional training and coaching firm, she used years of experience in two fields as the foundation: information technology and higher education.
"I really took stock of my skills. I have two computer science degrees, and my Ph.D. is in instructional design. I'm specifically in IT," she said.
Norfleet, 60, had worked in both the public and private sectors when she took the leap and founded Norfleet Integrated Solutions Inc. in March 2017. 
She is president and CEO, and the Jacksonville company's only full-time employee.
Norfleet spent 2016 as director of business development for Year Up Jacksonville, a nonprofit that provides a tuition-free job-training program for young adults at the  Florida State College at Jacksonville Downtown Campus.
Before that, she was at FSCJ for almost seven years.
She was dean of information technology and career education from 2009 to 2015, and interim campus president for the FSCJ South Campus and Deerwood Center locations from April to June of 2013.
The Michigan native worked in IT in the corporate world for almost 20 years, first at TRW Automotive, then Unisys and finally Superior Holdings, a global consulting firm, before joining the University of Detroit Mercy and the College of Business Administration in 1997.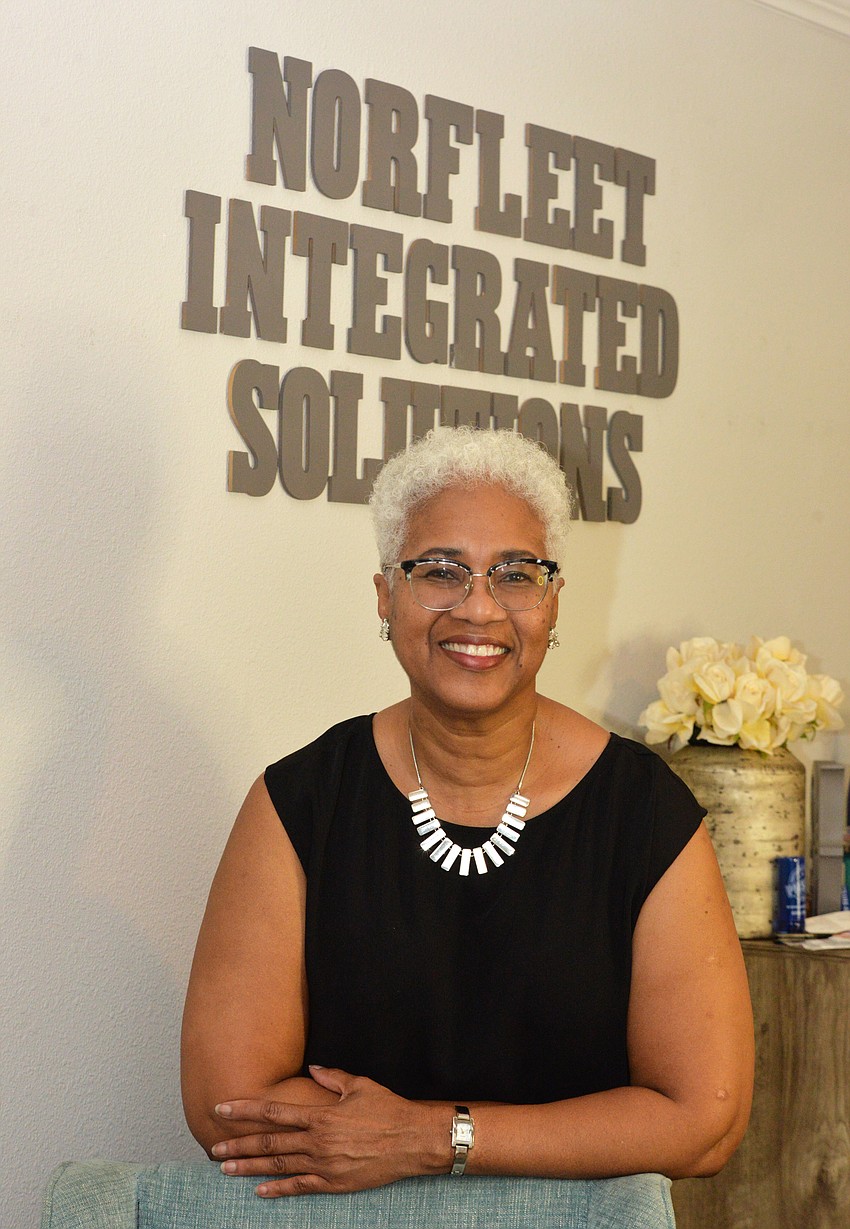 Norfleet first saw the need for training and guidance through coaching as director of IT for Superior Holdings while overseeing five departments. 
People being promoted for their skills were not always ready to lead.
Her goal initially was to develop and bolster her own staff. She eventually expanded to support other teams within the company as well.
"We didn't have anything formal, but at least my teams were in pretty good shape because I had an interest for it. But I could see people that we worked with, or as the company would acquire other organizations, these people weren't all that great," she said.
Norfleet moved to Jacksonville in 2008. She had no career plan, but she had family. Her sister lived here. After several months, however, Norfleet's skill set took her to her next job.
"FSCJ was looking for somebody that had not only the academic background but an industry background to take over the technology programs and the lab for all five campuses," she said. 
Norfleet was hired as dean of technology. She left FSCJ almost seven years later for Year Up and the need for more flexible hours. She had two young daughters.
She eventually decided to start her own business.
"I knew there was a need for the coaching, training and development, and a lot of companies don't have internal training and development," she said.
The business consulting branch came later.
"That wasn't what I originally started with. But I'm really good at strategic planning, and interviewing, and some other things that companies need," she said.
Consulting is now a significant portion of her business, she said.
The first year was slow. Though Norfleet left FSCJ, the separation was not always clear in the community.
"The whole first year was that dissociation," she said. Her networking efforts started to bring in business. 
Three years later, in 2020, the coronavirus pandemic brought that momentum to a halt.
It was "kind of devastating," Norfleet said. "I had contracts going into that year. Some were for summer and a couple for fall. And they were in person, and they were great. And then nothing."
Developing online classes for a number of colleges and universities helped sustain her.
Norfleet has contractors she can turn to for expertise when she needs it. She is based at home, but the nature of the work often takes her out in the community.
It begins with a strategic call to determine whether she and the prospective client are right for each other.
Since starting Norfleet Solutions, she has developed online training for a dental school and communication training for the U.S. Army, to name a few projects.
Norfleet has helped businesses, including nonprofits, with strategic planning.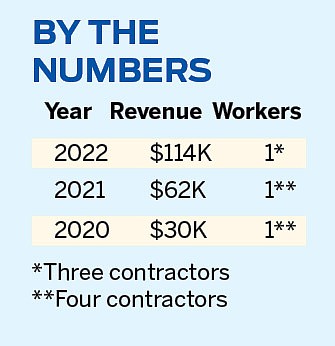 Much of her counseling focuses on developing soft skills: communication, teamwork, leadership and more.
One client came to her because he was "getting passed over all the time for promotion to team lead." He was frustrated because he was confident he was qualified. 
Norfleet helped him see that he wasn't communicating effectively in a timely manner.
"There are different levels of details you provide for different levels of leadership. When you're in front of the C-suite, you need to know your details, but you need to give them a high-level view. And if you can't do it in five minutes, you're probably too long."
"I said, 'I guarantee, you're losing them.'" 
They worked together for a couple of sessions. 
The result: The client refined his communication skills, and it made a difference. A few months later, he was promoted.
"The most rewarding aspect of all of this is when I work with someone, whether it's an individual or organization, and it can be through training or business consulting, and I see positive results, and I see the satisfaction they have," Norfleet said.
"I think that's why I do well with my clients, whether they're corporate or individual. Because I really care."