The monthslong delayed opening of Sugar Factory American Brasserie in Jacksonville may still have come too soon.
The restaurant at 4910 Big Island Drive in The Markets of Town Center opened March 28 without the ability to sell alcohol. 
Sugar Factory might have to operate through at least its first weekend without pouring liquor, on-site management said. The restaurant menu has two extensive pages of cocktail offerings. 
The manager referred the Daily Record to contact corporate spokespeople for details about the lack of liquor sales.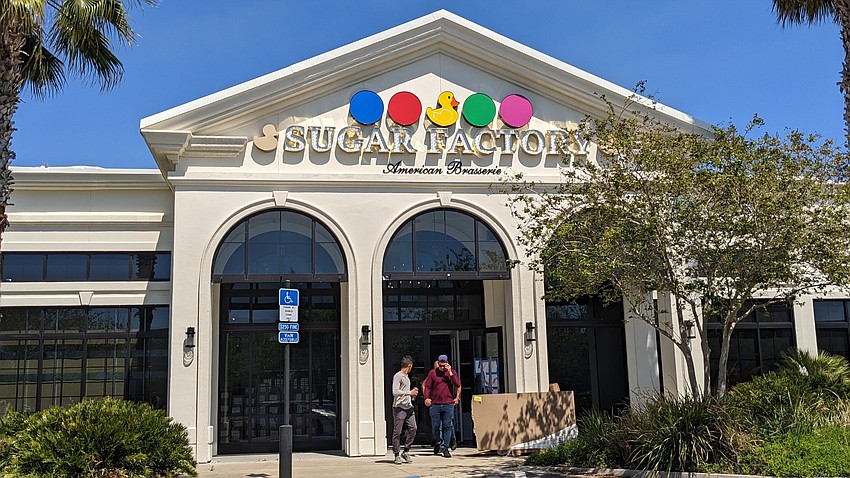 Calls made and an email sent March 30 to the Carma Connected public relations firm have not been returned.
The Florida Department of Business and Professional Regulation responded to an email about the status of the restaurant's application.
"DBPR's Jacksonville Licensing inbox received the application for the Sugar Factory American Brasserie at 4910 Big Island Drive on Monday, March 27. Today, March 31, a deficiency letter was provided to the contact listed on the application requesting additional documents needed for licensure. The applicant has until May 1 to provide the requested information, or DBPR will not be able to issue a license."
A search of "Sugar Factory" on Facebook found many comments on posts stated that there was no liquor and that some menu items were not available. 
As of March 30, management said there were less than a half-dozen food items that were not being served.
The Las Vegas-based company first announced the Jacksonville location would open Dec. 26, 2022, and subsequently set opening dates of Jan. 9, Jan. 16, Jan. 23, Feb. 15 and a tentative date of March 1. 
After that, the company accepted and then canceled online reservations until March 28.