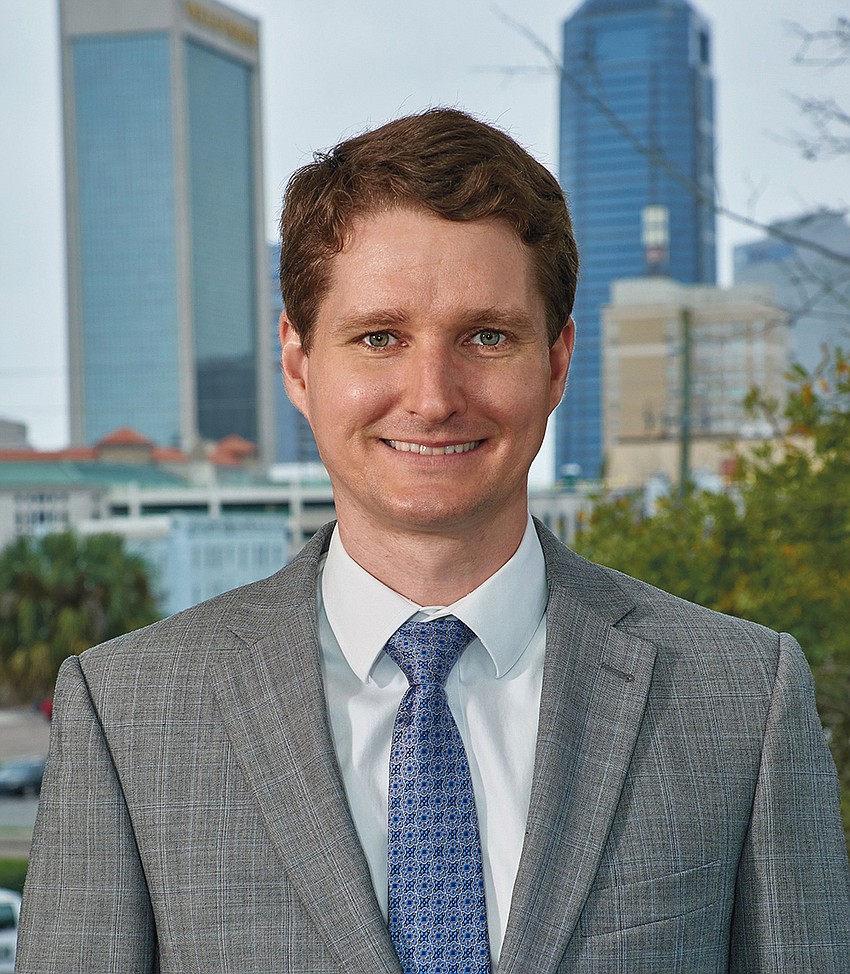 The Young Lawyers Section of the Jacksonville Bar Association has an action-packed schedule this spring.
With the Ribault Future Lawyers Mock Trial completed and our three major charity fundraisers behind us, we are focused on the final events of the year and we encourage all JBA members to get involved.
If you are looking for a fun social and recreational activity, our YLS Kickball League starts on May 15. Games will be held weekly at San Jose Elementary School in the evenings.
Whether your firm is interested in fielding a whole team, or you are interested in joining with another team, please contact YLS board members Kathryn Stanfill or Bryce McColskey and get ready to have some fun.
On May 18, the YLS and Jacksonville Women Lawyers Association will be hosting a joint CLE event at Intuition Ale Works.
Attorney David W. Grimes will present and moderate a discussion on Bias Elimination and Understanding LGBTQ+ Issues.
This in-person event will address the landscape of LBGTQ+ issues in the legal community, the workplace, and society at large.
Please join us for this important and timely discussion and enjoy a beer with your colleagues while earning continuing legal education credits. 
We will also be hosting our inaugural "YLS Pin Pals—Strikes for Special Olympics" charity bowling event May 23 at the Batt Family Fun Center.
Lane sponsorship are $500 and firms can split a lane for $250 each.
Each lane can have up to five bowlers and all proceeds will go to Special Olympics.
We are excited about this new event and hope to make it a permanent part of our organization's charitable efforts going forward. Please consider sponsoring and joining us for a night of fun.
Throughout May, the YLS will be seeking donations from JBA members to prepare reunification baskets for Family Support Services.
The goal is to assemble baskets of games, treats, and home goods that can be given to parents and their children when being reunified after overcoming a crisis.
An Amazon.com link will be distributed to members of the JBA, which can be used to donate items to be included in the reunification baskets.
On May 30, our board will be stuffing baskets to be delivered to FSS and the families the organization serves.
Please make a donation or volunteer to help stuff baskets for this project with an important purpose. 
Young lawyers, new lawyers, summer associates and law students are invited to attend our annual "Noon in June" event, which is tentatively scheduled for June 8.
Attendees will have an opportunity to learn from and interact with Bar leaders, lawyers and members of the judiciary. 
The event will include a courthouse tour and a special stop at Jacksonville Area Legal Aid. This is an event you will not want to miss. 
On June 10, the YLS is teaming up with the Jacksonville Beaches Bar Association for a summer beach cleanup in Jacksonville Beach.
After enjoying time on the beach and cleaning up trash, we will meet at a local restaurant to socialize and relax with our fellow lawyers and volunteers.
Registration and information will be available on the JBA's website as we get closer to the event.
Please bring the whole family to this one as we enjoy and preserve our beautiful beaches. 
Although the end of the Bar year is rapidly approaching, there are still a lot of opportunities to get involved with the Young Lawyers Section.
Whether you are looking for CLE credits, public service opportunities, professional networking, or leisure and recreation, the YLS has an event planned just for you.
James Poindexter is a partner at Delegal & Poindexter P.A., where he specializes in labor and employment law and professional license defense.