Gateway Town Center, which opened more than 60 years ago in the Norwood area north of Downtown, is adding national retailers Burlington and Five Below.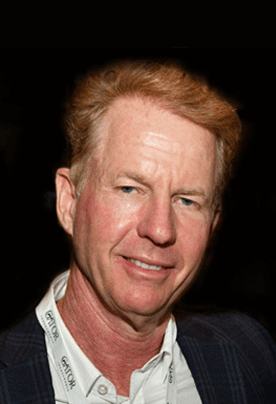 Landlord Jim Goldsmith expects the stores to open in the fall.
"You have to have a developer that has a relationship with tenants, and we do," said Goldsmith, president and CEO of Gator Investments in Miami Lakes, on April 27.
He expects national off-price retailer Burlington and teen merchandiser Five Below to open in the fall, pending construction permits.
Leasing brochures for the center at 5320 Norwood Ave. show  Burlington and Five Below as "Coming Soon."
National discount retailer Burlington confirmed its plans in a statement April 27.
"Our team is always looking for great locations to house a new Burlington. We look forward to opening this new location in Fall 2023, making this our 6th store in the area," it said.
"In addition to great bargains, the store will also bring approximately 65-75 new jobs to the community."
The city is reviewing plans to renovate 24,066 square feet of space for Burlington at an estimated cost of $750,000.
Gator Investments, through Gateway Retail Center LLC, also wants to renovate the exterior of the Burlington space at an estimated $200,000.
ArcVision Inc. of St. Louis, Missouri, is the consultant.
Burlington will occupy unit 35. Five Below is shown next to it.
Burlington, based in Burlington, New Jersey, sells clothing and accessories for men, women, children and babies and also sells home goods and, reflecting its former name, coats. It was long known as Burlington Coat Factory.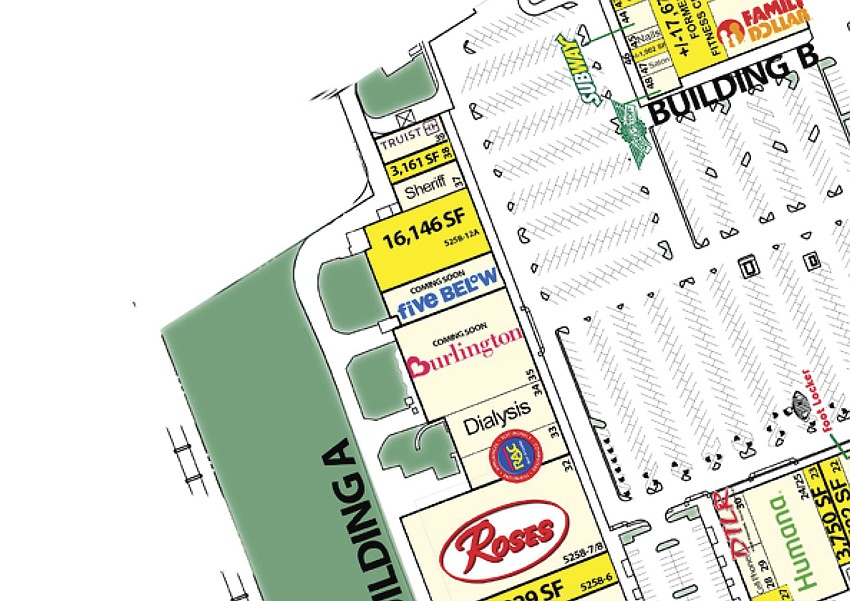 Burlington has five area stores in Regency Plaza, Old St Augustine Plaza, Westland Park Plaza, River City Marketplace and Saint Johns.
Five Below, which calls itself "the trend-right, high-quality, extreme-value retailer for tweens, teens and beyond," sells merchandise at "$1 to $5 & beyond."
It has eight stores in Northeast Florida and is adding another at Southside Commons in the Regency area. Gateway would be its 10th.
Attracting retailers
Like other aging shopping centers, Gateway has seen stores close as the population shifted.
The 300,000-square-foot Gateway Town Center is at the Golfair Boulevard and Norwood Avenue exits east along Interstate 95 and north of Martin Luther King Jr. Parkway.
Gateway Town Center is north of Springfield and Downtown. 
It is in ZIP code 32208, where Census data shows per capita income of $21,923 and median household income of $36,316.
It says 29.1% of the population is below the poverty line.
Income is lower and poverty is higher there than in Duval County as a whole.
The Duval County, per capita income is $54,354; median household income is $59,541; and 14.9% of the population is below the poverty line.
Through Gateway Retail Center LLC, Gator Investments took title to the property in 2012.
Gator Investments owns the Gateway Town Center retail property as well as another other large building that is not included on the leasing brochure.
The Gateway Town Center was built in phases starting in 1959.
Gateway has struggled to attract retailers and faced the loss of a grocery store when Publix Super Markets Inc. announced in October 2019 it wouldn't renew its lease after being there for 20 years.
In November 2019, Jacksonville-based Winn-Dixie announced it would lease the 28,120-square-foot space, filling what the city feared would become a food desert.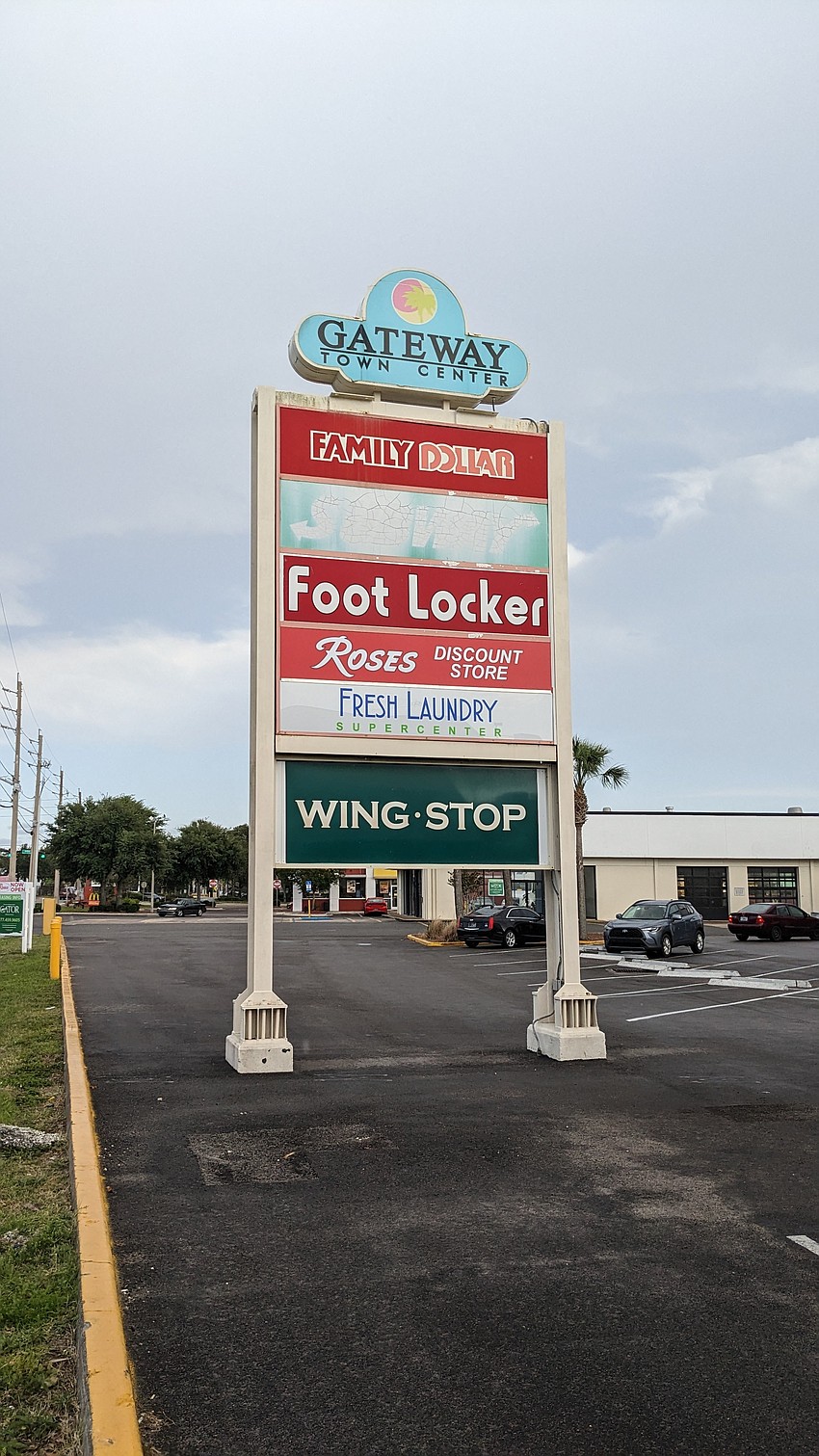 Jacksonville City Council earmarked $3 million in 2018 to address food deserts in the city's northwest area. From that, it unanimously approved an $850,000 taxpayer-backed grant in December 2019 to assist Winn-Dixie.
Publix closed Dec. 28, 2019, and Winn-Dixie opened in the spot in February 2020.
Goldsmith said more retailers have opened at Gateway in recent years, and he is working on bringing additional stores to lease the vacancies.
Roses Discount Stores opened in February, and Hibbett Sports is preparing to relocate into a larger space, Goldsmith said.
The city issued a permit in March 2022 for R.E. Crawford Construction of Sarasota to renovate 38,588 square feet of space for Roses at a cost of $1.3 million.
Goldsmith said Hibbett will more than double in size this fall when it relocates into a more than 10,000-square-foot "superstore."
The city is reviewing a permit application for Hibbett Retail Inc. to build-out 11,610 square feet of space at an estimated cost of $300,000 in space 20.
Goldsmith said he also is negotiating with at least three more tenants: a fitness gym, a home improvement store and a national dollar store.
The site brochure shows Roses, Burlington, Five Below and other retailers are in Building A.
Family Dollar is a tenant in Building B.
Building C includes Conviva Care Center, which is part of Humana, and Hibbett Sports.
Winn-Dixie is a stand-alone grocery store.
Building D is across the 44th Street extension.
The brochure shows vacancies for lease in each building.
Goldsmith said with the new retailers, Gateway Town Center will be 75% leased.
Community support
Goldsmith said the new retailers and enhancements can bring "a lot of power" to an area in need.
He said he has been working on lighting and parking lot improvements and new signage.
Goldsmith said lowering the crime rate is important, and that is helped with the Jacksonville Sheriff's Office Substation at Gateway.
He said safety is critical.
"It's a matter of everyone cooperating," Goldsmith said.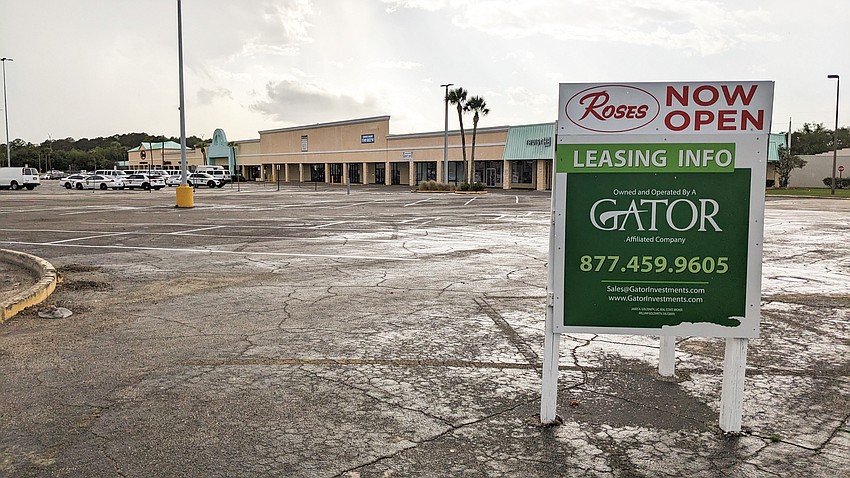 He explained the importance of Winn-Dixie stepping up, and then Roses, Hibbetts, Truist Bank and a drive-thru and now the others, "once you get the general consensus that it is safe and the tenants can do business."
"It took a while to get Roses," Goldsmith said.
"They started bringing affordable options to the community and now we are bringing Burlington and Five Below," he said.
That starts to attract customers from a broader area, he said.
Goldsmith said Gateway needs restaurants and a beauty supply store.
"And we will get those tenants," he said. 
"You are bringing affordability into an area that needs it."
Goldsmith credits the city for assisting Winn-Dixie and he invites the city to lease space in the center for government functions.
"We hope the city would lease the mall for some government functions, if some agency of the government would step up and take a big space and do something innovative."
He suggested an athletic facility.
"Then you have a full circle. You have a revived asset that is functional and community-oriented. We would like that to happen," he said.
"I am readily available if they want to do it."
Goldsmith said his group is proud of the endeavor.
"We feel good about it because we are doing something most people don't want to do," he said.
"We are able to help rebuild some of America that has been neglected. We have a good feeling about it."
Gator Investments says on gatorinvestments.com it is a full-service commercial real estate investment company with more than 10 million square feet of retail, apartment, office and industrial space in 22 states and Puerto Rico.
It says the shopping centers are anchored by national and regional retailers such as Walmart Neighborhood Market, Publix, ShopRite, Aldi, Winn-Dixie, CVS, Uncle Giuseppe's, Harbor Freight, Big Lots, Dollar Tree, Office Max, Kroger, Family Dollar, Sprouts, Foodtown Supermarket, Dollar General, Bealls Outlet, Presidente Supermarket, GFS Marketplace, Fresh Grocer, Tractor Supply Co., West Marine, Planet Fitness and You Fit Health Club.
"With our corporate friends, our retail partners, it's the joint effort to go in here and step up for the communities that need stores for the area," he said.
"We are just one component," he said.
"We are one team together."
Goldsmith said the Gateway Town Center improvements also help housing values.
"It's a journey," he said.