Jacksonville City Council approved emergency legislation May 9 to officially name the new Jacksonville Jaguars practice facility and team office complex adjacent to TIAA Bank Field as the Miller Electric Center.
The emergency action was explained as necessary because the facility is nearing completion and ready for use.
The vote was 17-0, with Council President Terrance Freeman abstaining because he is the senior project manager of apprenticeship programs at Miller Electric Co.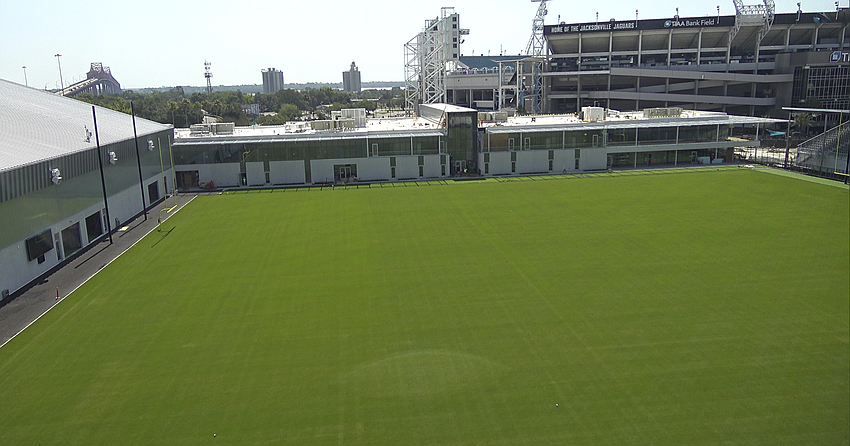 Council member Rory Diamond was absent and excused. 
District 12 Council member Randy White sponsored the bill.
Lobbyist Paul Harden attended for Council questions, but there were none.
The Jaguars chose the name Miller Electric Center in recognition of a 10-year naming rights contribution by Miller Electric, which has been in business in Jacksonville since 1928.
The contribution amount has not been disclosed.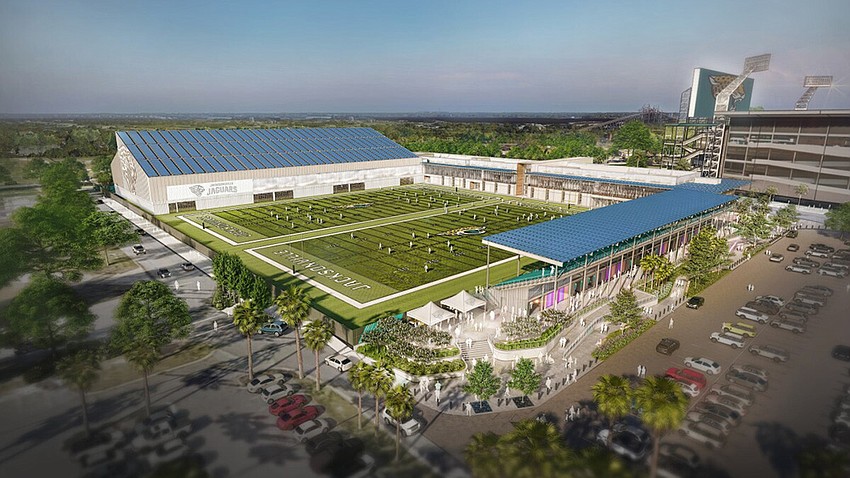 The legislation serves as an amendment to the stadium lease between the city and the Jaguars.
The team agreed to construct a new sports performance center that would be owned by the city and operated by the Jaguars as part of the team's lease for the stadium.
The Jaguars and Council agreed in August 2021 to split the cost of the $120 million development. 
At more than 125,000 square feet, the two-story facility will feature an indoor practice facility, two outdoor practice fields, fan experience areas, offices, meeting rooms and concession amenities. The site is next to TIAA Bank Field.
On Feb. 24 the city issued a permit for the installation of a commercial rooftop solar photovoltaic system at the center. FL Commercial Solar LLC of Jacksonville is the contractor for the almost $1.82 million project at 1 TIAA Bank Field, No. 1.
Construction on the facility is scheduled for completion by the start of the NFL 2023 season.