Financial services company Northwestern Mutual has relocated its network office to Southpoint from Riverside to accommodate the firm's growth, the company announced May 11 in a news release. 
The 26,000-square-foot office is at 4345 Southpoint Blvd., Suite 400. It is between Southpoint Drive South and Butler Boulevard in South Jacksonville. 
The firm moved from its network office at 245 Riverside Ave., No. 100, in the Raymond James Building.
It operated there for 18 years in about 15,000 square feet of space. 
Northwestern Mutual celebrated the expansion with a ribbon-cutting May 1.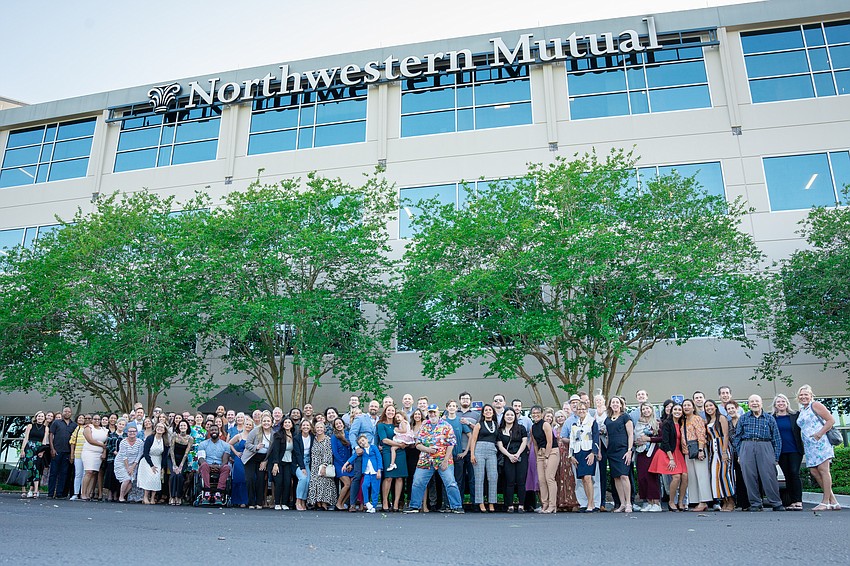 "The relocation of our network office represents the growth our firm has experienced over the past four years," said Jessica Salazar, managing partner at Northwestern Mutual's Jacksonville network office.
There are 31 advisers and 55 team members working out of the new Jacksonville network office.
The network office aims to grow its team to 200 advisors by 2026, the release said.
Salazar will oversee the network office with her husband, Jeffrey Salazar, managing director and wealth management adviser.
Since Jessica Salazar became managing partner in 2019, the network office has had significant growth in employees and clientele, the release said. 
The larger office space will provide additional career opportunities for team members and advisers, which aligns with Salazar's mission to expand her team and broaden the company's reach in Northeast Florida.