The transformation of four Downtown blocks south of Union Street could be a $464.4 million project, one of the largest deals ever done on Jacksonville's Northbank.
The proposed developer, Gateway Jax LLC, is led by Bryan Moll, a veteran of Strategic Property Partners, which is developing the estimated $3 billion Water Street Tampa, a mixed-use waterfront district of 9 million square feet of commercial, residential, hospitality, cultural, entertainment, education and retail space.
The Jacksonville deal could reach the Downtown Investment Authority this summer.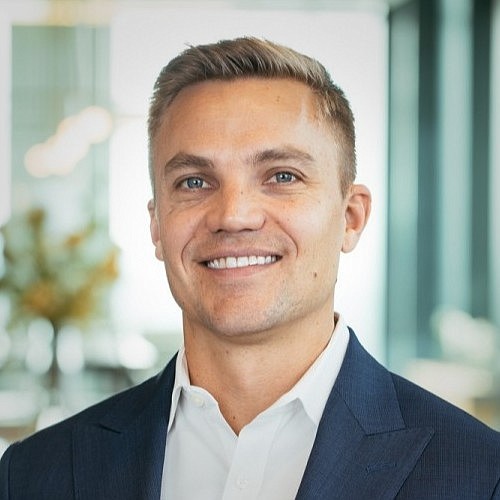 "We're working on a few projects downtown that we'd be happy to talk to you about in a few weeks when we have more details to share," Moll said by email May 19.
DIA records show the four blocks could include 1,160 apartments, office and retail space, along with the lighthouse parking garage previously owned by First Baptist Church.
A preliminary "Pearl Street Incentives Summary" spreadsheet by Gateway Jax dated March 22, 2023, shows potential taxpayer incentives of $135.64 million, covering 29% of the project.
The city's return on public investment is calculated at $1.04 for every $1 invested.
The Gateway Jax preliminary analysis finds the Recapture Enhanced Value Grant property tax refunds for the four blocks could total $79.64 million and the completion grants for the three blocks that comprise apartments and other uses would total $56 million.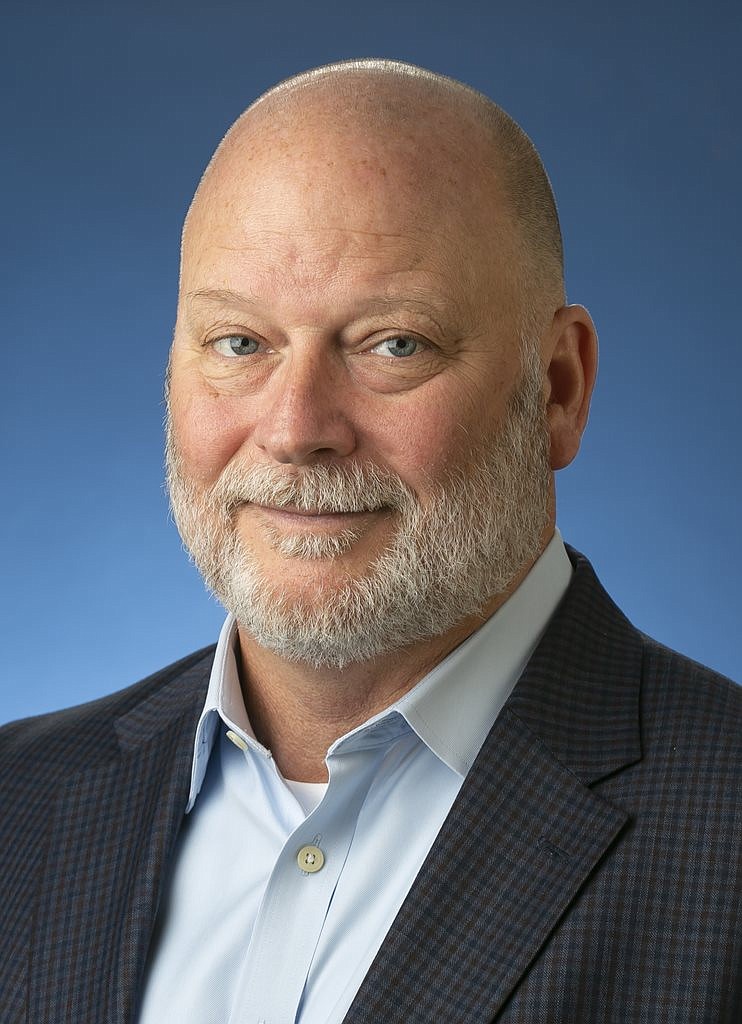 Steven Kelley, DIA director of Downtown real estate and development, said in an email to the Daily Record on May 19 that authority staff is analyzing and discussing the information "in preparation of negotiation with the applicant."
"They are very preliminary and there has not been any negotiation of terms, etc. since receipt," he said by email of the spreadsheet details.
Kelley said DIA staff hopes to have the deal before the authority board in July or August.
The four blocks are shown on an aerial map as N4, N5, N8, and N11, within the boundaries of Union, Julia, Church and Clay streets, bisected by Beaver and Ashley streets and by Pearl Street.
JEA service availability records showed Block N9 was involved, but that is not in the DIA summary.
The redevelopment area of the three blocks other than the garage primarily are vacant parking space.
The property is north of the Duval County Courthouse and the area known as the North Core.
Kelley said May 12 that the project is "very aspirational."
"In my banking days, we thought about that as pioneering, but that is where the best opportunities are," he said.
Gateway Jax based Downtown
DIA emails show that Kelley and project manager Antonio Posey, who DIA CEO Lori Boyer said recently left the authority, have been discussing the project with Gateway Jax executives Moll, who is Gateway Jax CEO, and Eric Shullman, Gateway Jax vice president of development.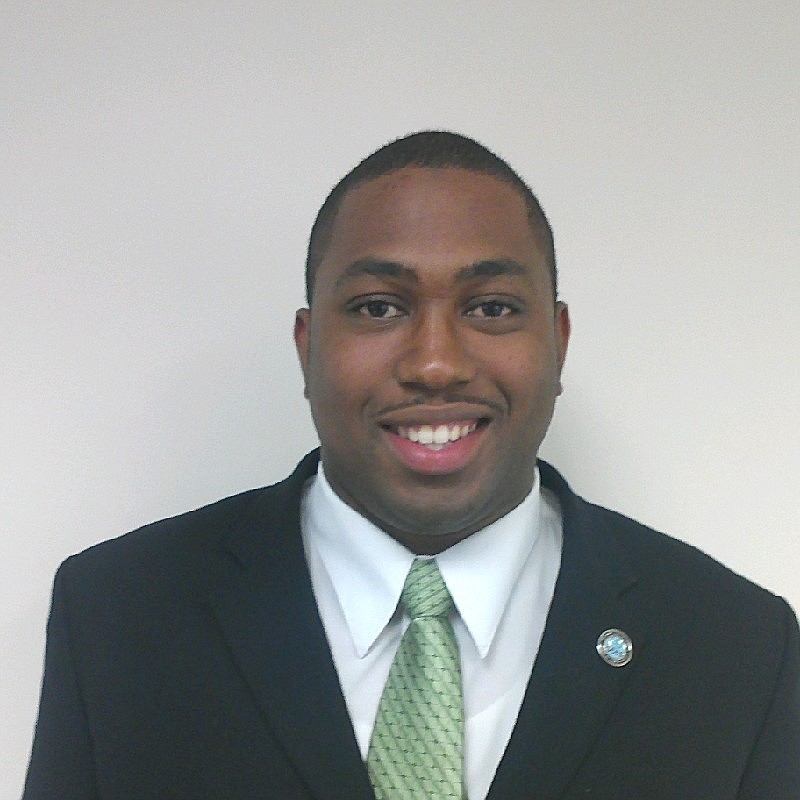 Gateway Jax is based at 218 Broad St., a two-story, almost 5,000-square-foot building bought July 28, 2022, by a limited liability company managed by Contega Business Services LLC.
Contega registered the acquiring company, LaVilla Jax LLC, with the state Aug. 18, 2021.
Contega.com says it provides entity formation services and entity maintenance services, including registered agent services and fictitious name registration. It shares offices with the Jacksonville-based Driver, McAfee, Hawthorne & Diebenow law firm.
Contega Business Services also is the manager of five LLCs that have been purchasing the properties the past year on the targeted blocks:
• 606 Pearl St LLC formed Aug. 8, 2022.
• Jax Porter LLC formed Aug. 8, 2022.
• Ocean Broad Ventures LLC formed Aug. 15, 2022.
• Osprey River LLC formed Sept. 15, 2022. (A deed from one of the sales to Osprey River LLC gives the LLC's address as that of Jacksonville-based JWB Real Estate Capital.)
• Beaver Branch LLC formed Sept. 23, 2022.
The developers are not identified in the LLCs.
Water Street Tampa connection
Gateway Jax describes itself on LinkedIn as an investor, developer and operator of a portfolio of properties owned by a private equity fund it manages.
It says Gateway Companies focuses investment in high-growth urban submarkets with "a focus on developing dynamic and vibrant projects in walkable, mixed-use environments."
It says its portfolio includes a future development pipeline of more than 2,500 residential units and 500,000 square feet of retail, office, hotel and entertainment uses.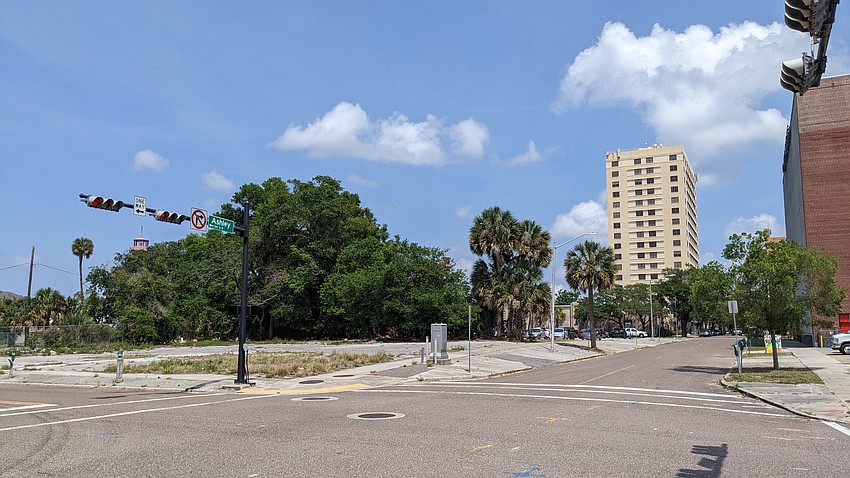 Shullman's LinkedIn profile shows he has been vice president and head of development of Gateway Jax since November 2022 and before that was with JBG Smith for about four years. He was a development associate with CRC Companies in the Washington, D.C., area for three years before that.
Moll's LinkedIn profile shows he has been CEO of Gateway Jax since August 2022 and before that was executive vice president of JBG Smith in Chevy Chase, Maryland, for almost four years. He also had been with JBG Smith for nine years from 2007-16.
From October 2016 to October 2018, he was executive vice president of Strategic Property Partners in Tampa. 
Strategic Property Partners' first project is Water Street Tampa on 56 acres of contiguous waterfront land in Downtown Tampa.
The waterstreettampa.com site says it offers "a vibrant vision for the future of downtown Tampa, and for the people who live, work, study, and visit the neighborhood each day."
"Building on decades of insights into what makes an urban neighborhood great, Water Street Tampa embraces wellbeing and outdoor living, with walkable streets connecting homes, offices, shops, and hotels — along an accessible waterfront."
Strategic Property Partner's LinkedIn profile says: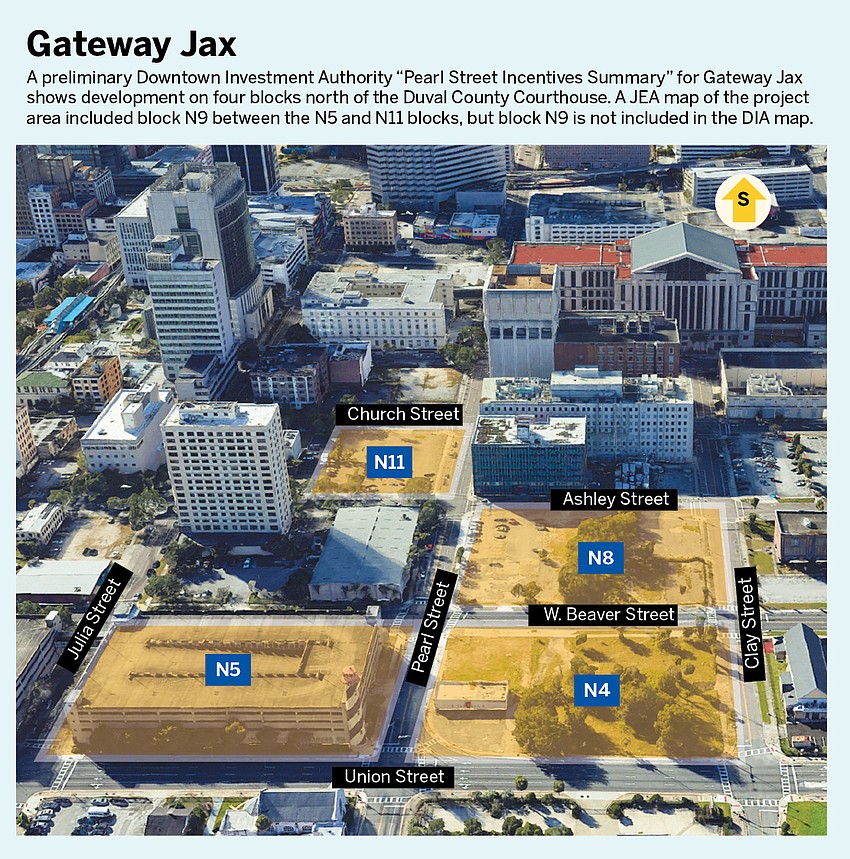 "The phased Water Street Tampa development project commenced vertical construction in 2018, and is revitalizing the downtown core into an urban, mixed-use waterfront district consisting of approximately 9 million square feet of new commercial, residential, hospitality, cultural, entertainment, education, and retail uses, totaling over $3 billion in private investment from SPP. The company is owned and capitalized through a partnership between Cascade Investment LLC, and Jeff Vinik."
Amazon HQ experience
The Tampa Bay Times reported in November 2018 that Moll had been executive vice president and director of development for Strategic Property Partners until October 2018, leaving to work on the Amazon headquarters project in Washington, D.C.
The Times reported that after about two years with Strategic Property Partners, described as a partnership between Tampa Bay Lightning owner Jeff Vinik and Bill Gates' Cascade Investment, Moll returned to his former employer, JBG Smith, as executive vice president.
It described JBG is a Washington, D.C.-based real estate company that is developing National Landing, the site in Arlington, Virginia, that Amazon chose for a two-city headquarters expansion with New York City.
The Times reported that Strategic Property Partners CEO James Nozar, who has worked with Moll for 12 years in Washington, D.C., and Tampa, said Moll was a "great partner" who helped build Strategic's team from six people to 53 employees.
In March, NBCWashington.com reported that Amazon is pausing construction on the large HQ2 campus it has planned for Arlington, Virginia.
It said the stoppage does not affect all of HQ2, which is located in an area of Arlington traditionally called Crystal City, but which Amazon has dubbed National Landing.
It said the first phase of HQ2 construction, Metropolitan Park, is almost done and will open as planned in June, according to Amazon.
The site said Amazon will hold back on starting the second phase, PenPlace, which was set to begin in the first quarter of this year.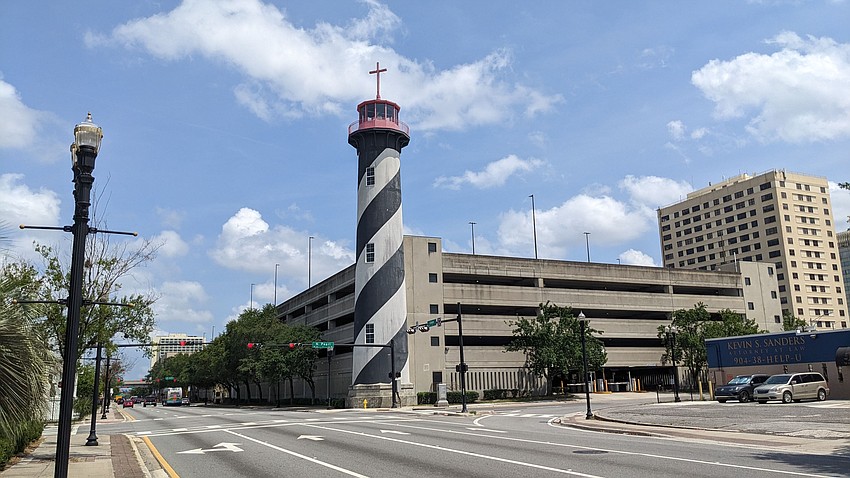 'Impactful plans'
In emails with Kelley and Posey beginning March 23, the developers and the DIA executives discussed the parameters of the project.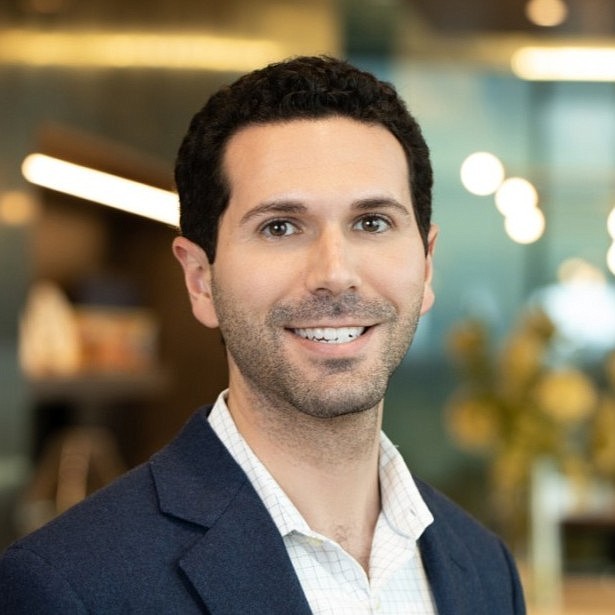 "Hi Steve – it was great meeting you and Antonio yesterday and we're very excited to work together on the projects we showed you. We will follow up with all of the information in a couple of days, likely on Monday," Shullman said to Kelley in an email at 2:13 p.m. March 23, copying Moll.
Kelley responded at 2:49 p.m. 
"Very nice to meet with you and Bryan, Eric, to review your exciting and impactful plans. We look forward to working with you through this process and determining how we can help you!" Kelley wrote, copying Moll and Posey.
Jacksonville-based Avant Construction Group, which rebranded from Opus Group, is a contractor that appears to be involved. 
Avant is active in Downtown historic renovation and new development.
In February, emails between Kelley and Avant President Alan Cottrill and Director of Strategic Planning Angela Lawton are referred to as "Meeting w/ Gateway."
The emails had the Opus Group email addresses.
"We are wanting to bring over a representative from Gateway to meet with you and discuss potential future opportunities for development that we are thinking of as well as programs," Lawton said in an email at 11:52 a.m. Feb. 1 to Kelley.
"Alan and I were speaking with them recently and even gave them the DIA book discussing funding opportunities for tenants they may bring into the downtown area," it said.
Kelley responded at 1:45 p.m. Feb. 1 with potential dates.
Building the blocks
Shullman sent Kelley and Moll, copying Posey, the analysis spreadsheets March 27 for the four projects they discussed the week before.
"Once you have had a chance to take a look, please let us know your thoughts on next steps and when we should circle up next. I am always happy to meet or hop on the phone to go over anything," he wrote.
Kelley said in his May 19 email to the Daily Record he was uncertain who specifically within Gateway Jax prepared the "very preliminary" spreadsheets.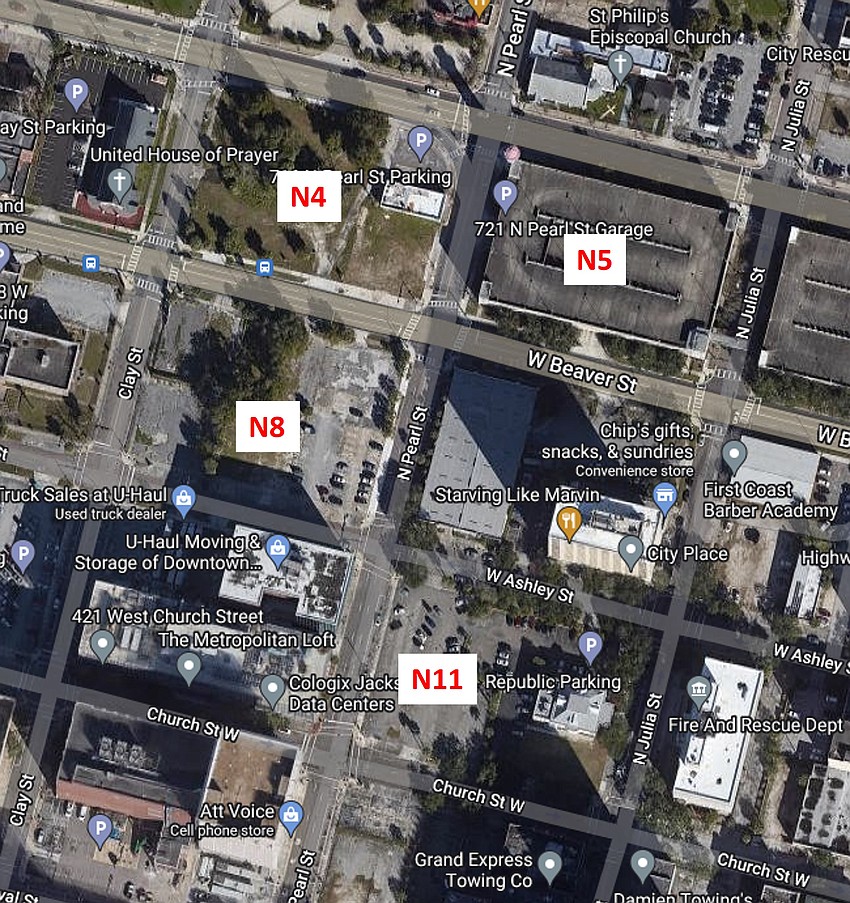 The analysis spreadsheets show that Gateway Jax proposes and calculates:
Parcel N4: Union, Pearl, Beaver and Clay streets. 
It would have 393 apartments comprising 368,719 square feet of space, along with 51,410 square feet of retail space. Units comprise 40 studio, 245 one-, 98 two- and 10 three-bedroom units. Retail space would consist of 40,248 square feet for an anchor and 6,021 square feet of in-line retail.
Apartments would average 750 square feet at an average $1,913 a month.
Rates would start at $2.55 a square foot and rise to $2.79 in 2026.
The project cost is shown as $161.25 million.
The city investment is shown as a $27.67 million REV grant and a $26 million completion grant for a total of $53.67 million. The city's return is 78 cents for every $1 invested.
Parcel N8: Beaver, Pearl, Ashley and Clay streets.
It would have 575 apartments comprising 445,210 square feet of space, along with 80,000 square feet of retail space. Units comprise 95 studio, 297 one-, 83 two- and 100 three-bedroom units. They would average 635 square feet at $1,747 a month, starting at $2.75 a square foot and rising to $3 in 2026.
The project cost is shown as $231.8 million.
The city investment is shown as a $39.54 million REV grant and a $25 million completion grant for a total $64.54 million. The ROI is $1.14 for every $1.
Parcel N11: A portion of Ashley, Julia, Church and Pearl streets, where the other portion is occupied by the Porter House Mansion.
The site would have 192 apartments comprising 158,805 square feet, along with 19,665 square feet of retail space. Apartments comprise 29 studio, 144 one- and 19 two-bedroom units. The units average 660 square feet at $1,650 a month. Rents start at $2.50 a square foot and rise to $2.73 in 2026.
The project cost is shown as $61.4 million.
The city investment is shown as a $10.44 million REV grant and a $5 million completion grant for a total $15.44 million. The ROI is $1.23 for every $1.
Parcel N5: Union, Julia, Beaver and Pearl streets.
The parking garage is shown at a project cost of $9.9 million. 
The city investment is shown as a $1.985 million REV grant. No ROI is listed.