Southeast Toyota Distributors LLC proposes a $21 million tenant improvement at the Westlake Industrial Park building it bought in March in Gateway Logistics Park.
That boosts Southeast Toyota's investment in the property to at least $60.5 million.
The city is reviewing a permit application for Evans General Contractors of Savannah, Georgia, to renovate the 426,562-square-foot building at 9909 Pritchard Road.
It is Building 3 in Gateway Logistics Park.
Southeast Toyota intends to consolidate its parts distribution there after selling its Baymeadows buildings.
Nelson Worldwide of Alpharetta, Georgia, is the contractor. Jacksonville-based England-Thims & Miller Inc. is the civil engineer.
Developers of Florida Gateway Logistics Park in Westlake Industrial Park sold Building 3 and expansion property to neighboring Southeast Toyota Distributors for almost $39.5 million.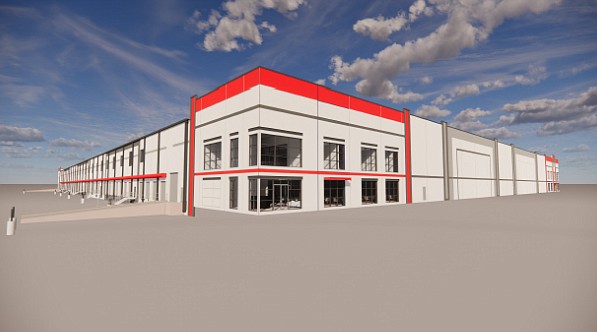 DRI/CTR Jax Phase I LLC sold the building and some additional property March 8 to SET WL QI LLC 2023. 
Southeast Toyota paid $38.27 million for the building and $1.2 million for an expansion parcel of about 4.5 acres that would allow for another 100,000 square feet.
Westlake Industrial Park is along Pritchard Road, west of Interstate 295, in far west Jacksonville.
Southeast Toyota owns and operates a Toyota processing and distribution facility on 250 acres at 9985 Pritchard Road next to Florida Gateway Logistics Park.
Southeast Toyota said there are 12 buildings totaling 381,413 square feet of space on the 250-acre site. 
It is part of a larger investment by Southeast Toyota Distributors in Jacksonville.
It is building a new processing center at the JaxPort Blount Island Marine Terminal while selling its Baymeadows buildings and leaving its JaxPort Talleyrand terminal property.
"We are in the midst of the largest investment in our history," said Brent Sergot, president of Southeast Toyota Distributors, in a statement April 14.
"With the continued population migration to the Southeast, it is imperative that we continue to look for new ways to evolve our approach to best serve the Toyota dealers in our region."
Eric Carter, vice president of operations, said in a statement April 14 that Southeast Toyota Distributors is continuing its long-term commitment to growth in Jacksonville.
"With Toyota's continued development and success within our five-state footprint, it was time to modernize our facilities with the addition of a new parts distribution center in Westlake and a ground up state-of-the-art vehicle processing center with the Jacksonville Port Authority," Carter said.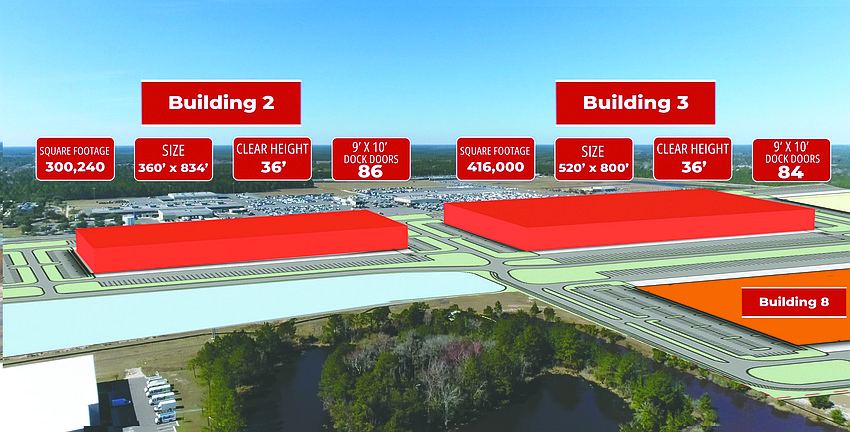 "This new location will expand our capacity while gaining us the ability to receive vehicles by rail and sea." 
Southeast Toyota Distributors is part of Deerfield Beach-based JM Family Enterprises Inc., a privately held company founded in 1968 by automotive pioneer Jim Moran when he partnered with Toyota Motor Sales to help expand the automaker's presence in the U.S. market. 
The site says Southeast Toyota Distributors is the world's largest independent distributor of Toyotas.
It says vehicles manufactured in North America and Japan are processed at the company's facilities in Jacksonville and in Commerce, Georgia. 
Southeast Toyota Distributors also supports dealers through regional sales and marketing, customer service, accessory development and sales, fleet sales, and transportation and logistics.
Southeast Toyota Distributors said in April 2022 it would move its auto processing operations from JaxPort's Talleyrand terminal to a new $36 million facility at the Blount Island terminal.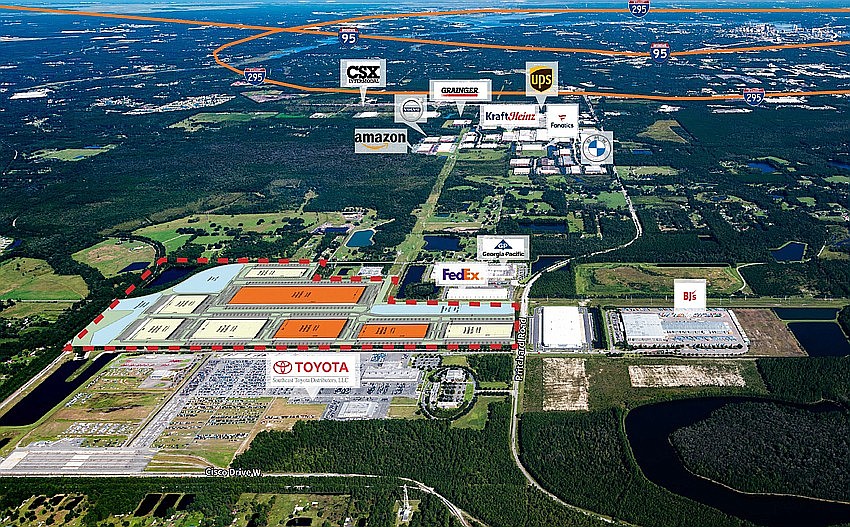 At the 88-acre Blount Island site, Southeast Toyota plans to build two processing buildings and associated work areas. 
JM Family Enterprises sold two Deerwood Center warehouses April 14 for almost $34.5 million.
Bain Capital Private Equity of Boston bought the properties.
Southeast Toyota uses the buildings as parts distribution centers. Parts needed by Toyota dealers are shipped the same day, or referred to Toyota's automated network for air shipment direct to the dealer.
On April 27, JM Family Enterprises said it has occupied the Bayberry Road warehouses since 1978.
It "will be transitioning from the property in phases, correlating with the Southeast Toyota Distributors' growth in Jacksonville."
"With the expansion of the parts distribution center in Westlake, where we currently have processing and transportation operations, we continue to focus on expanding our future network capacity to better serve the 177 Toyota dealers and their customers within the region," it said.