The city is reviewing a permit application for Five Below to build-out in Gateway Town Center in the Norwood area.
No contractor is listed for the estimated $200,000 project for interior improvements of 9,321 square feet at 5258 Norwood Ave. Barr Architecture Inc. of Davie is the architect.
Five Below Inc., based in Philadelphia, calls itself "the trend-right, high-quality, extreme-value retailer for tweens, teens and beyond." It sells merchandise at "$1 to $5 & beyond."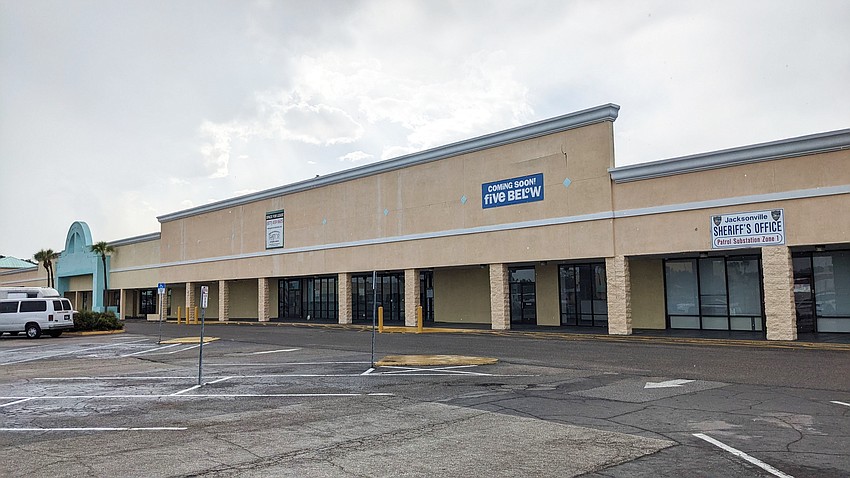 It has eight stores in Northeast Florida and is adding another at Southside Commons in the Regency area. Gateway would be its 10th.
Gateway Town Center, which opened more than 60 years ago in the Norwood area north of Downtown, also is adding national retailer Burlington near the new Five Below store.
Landlord Jim Goldsmith said he expects national off-price retailer Burlington and teen merchandiser Five Below to open in the fall, pending construction permits.
Goldsmith is president and CEO of Gator Investments in Miami Lakes.
Leasing brochures for the center at 5320 Norwood Ave. show Burlington and Five Below as "Coming Soon."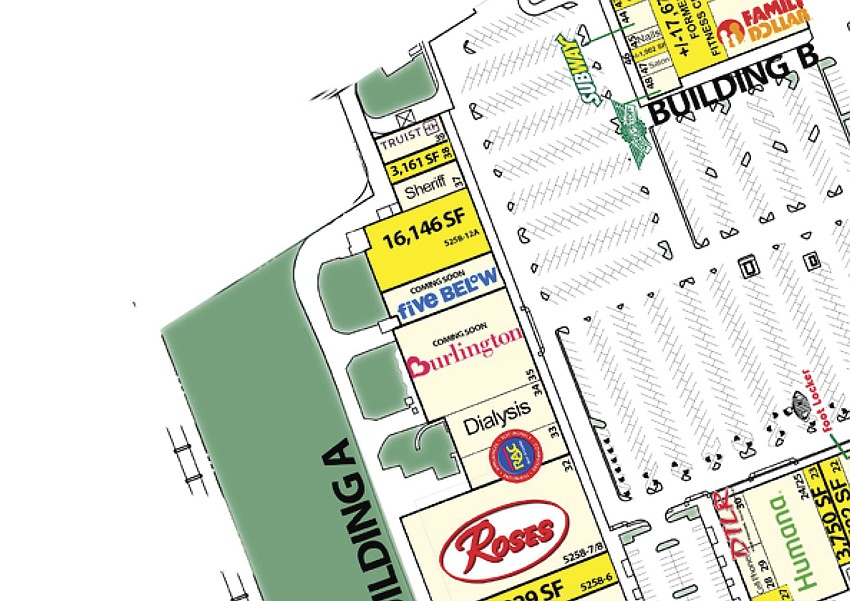 Burlington confirmed its plans in a statement April 27.
The city is reviewing plans to renovate 24,066 square feet of space for Burlington at an estimated cost of $750,000.
Gator Investments, through Gateway Retail Center LLC, also wants to renovate the exterior of the Burlington space at an estimated $200,000.
Burlington and Five Below are shown side by side.
Burlington, based in Burlington, New Jersey, sells clothing and accessories for men, women, children and babies and also sells home goods and, reflecting its former name, coats. It was long known as Burlington Coat Factory.
Burlington has five area stores in Regency Plaza, Old St Augustine Plaza, Westland Park Plaza, River City Marketplace and Saint Johns.