The city issued a permit May 25 for Adams Interior Contractors Inc. to renovate space for A&B Marketing Inc., the area distributor for RainSoft water treatment systems.
The permit is for a $530,101 project to renovate 12,060 square feet of space at 6930 Bonneval Road. 
Jacksonville-based A&B Marketing paid $3 million Dec. 7 to buy the office-showroom in the Southpoint area.
A&B Marketing bought the 19,272-square-foot building on 1.55 acres from Jacksonville-based New Vision Properties Inc.
Scott Henley, senior vice president with CBRE commercial real estate in Jacksonville, represented A&B Marketing. 
He said Tommy Ellis of the Jacksonville-based Cantrell & Morgan commercial real estate firm represented New Vision.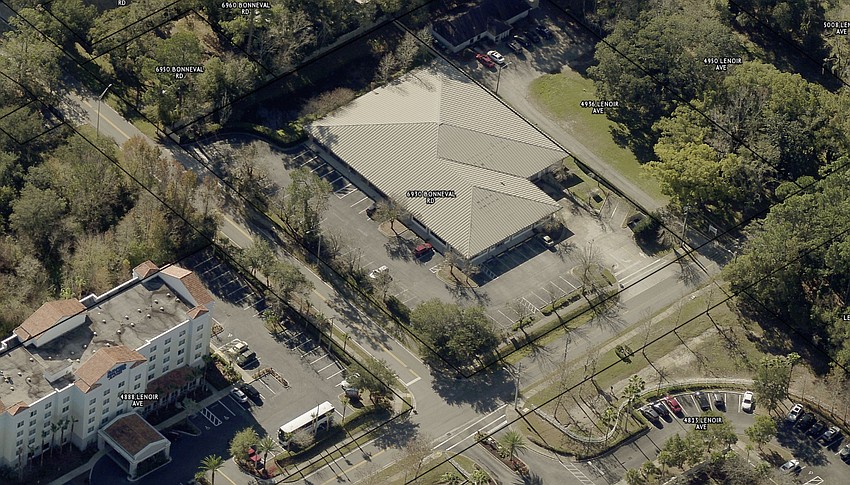 Henley said A&B Marketing will occupy about 12,000 square feet, previously used by New Vision, whose president is Richard Woods Jr., president of Woodsman Kitchens & Floors.
Henley said Baptist Health will maintain The Jacksonville Sleep Center in the remaining 7,000 square feet.
A&B has been leasing at 6500 Bowden Road, Suite 220, about 3 miles north of the acquired property.
A&B Marketing General Manager Jay Toblin said Dec. 8 that the company has been in Jacksonville since 1989, moving several times.
"This is a permanent home for us," Toblin said of the Bonneval Road purchase. He said A&B Marketing will move after renovations.
Toblin said he joined A&B Marketing founder Michael Keck after Keck started the company in 1989.
Keck died in 2018 at the age of 68 and his sons, Austin and Brandon Keck, joined the ownership. They are the A and B in A&B Marketing.
Austin Keck is president and general sales manager. Brandon Keck is corporate secretary and marketing manager.
"We have expanded," Toblin said. 
He said he and Michael Keck had talked about buying a building, "but it was never the right time."
"We saw the need for that permanence," Toblin said. 
Toblin said Keck had been a RainSoft distributor with his father, brother and sister in Michigan, "and he used to joke all the time he was tired of snow and working with his family on the same day in the middle of the summer."
Toblin said Keck called the RainSoft factory to ask for a market that was warm, came to Jacksonville, "pulled into the Holiday Inn at Baymeadows" and smelled the water circulated by the sprinkler system.
"He smelled the sulfur water and said, this is where I want to be."
Toblin said he answered an ad and became involved about six years after Keck opened.
He was interested in a sales position and became involved in the operational end.
Toblin, who has an ownership interest, said A&B Marketing covers Northeast Florida and Southeast Georgia, from west to Lake City, north to Brunswick, Georgia, and south to St. Johns and Clay counties.
Toblin said the purchased building allows the business to have the same size office and warehouse space, about 6,000 square feet each, which generally is not available in the market.
He said the company has about 50 employees, including at The Home Depot stores.