The city is reviewing a permit application for HomeSense to build-out at Riverplace Shopping Center in Mandarin at an estimated project cost of $1.5 million.
That cost could be adjusted during the review.
Kerricook Construction Inc. of LaGrange, Ohio, is the contractor listed to remodel the 36,076-square-foot former Stein Mart store at 11111 San Jose Blvd.,
The store is shown on an aerial site plan by landlord Kimco Realty.
HomeSense is one of The TJX Companies Inc. off-price retail banners.
HomeSense opened its first Florida store in November in Sarasota. It now has two additional stores in Lake Mary and Port St. Lucie.
While shown as HomeSense, TJX stylizes the name in reports as Homesense.
HomeSense says it sells off-price "unexpected finds from around the world and an ever-changing selection of famous brands."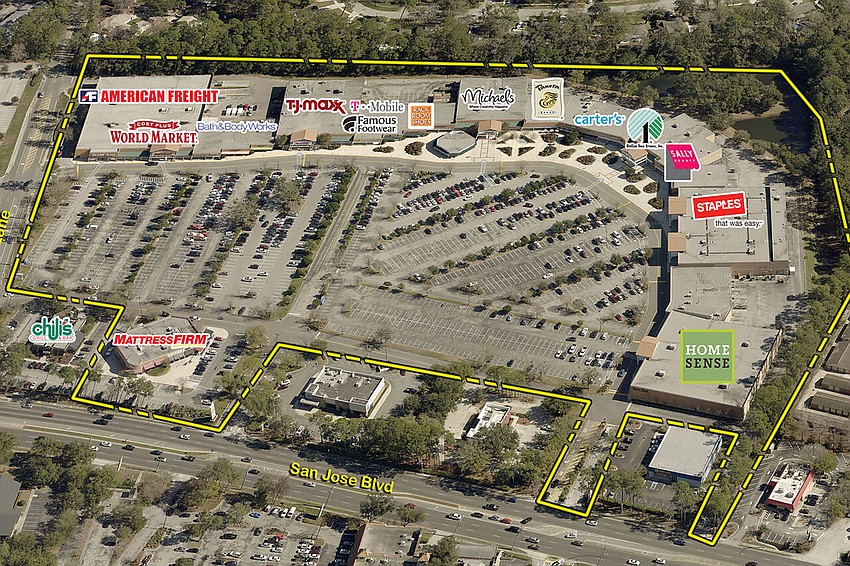 Merchandise includes furniture, lighting, rugs, artwork, mirrors, window treatments, décor, housewares, office and kitchen accessories and more.
"HomeSense features a wide array of furniture, a rug emporium, a wall art and mirror gallery, an extensive lighting department that includes hanging chandeliers, and a 'work from home' section with everything one could possibly need for the home office of today," said the news release about the Sarasota store opening.
"Customers will also be able to shop for seasonal items, including holiday décor and entertaining essentials, all at prices 20-50% less than full-price retailers, including department and specialty stores."
It said new merchandise shipments arrive weekly. 
Franklin Street Director Ricky Ostrofsky announced previously on LinkedIn that HomeSense will lease the 36,000-square-foot space at 11111 San Jose Blvd., Suite 27. Ostrofsky is director of retail leasing for the Franklin Street commercial real estate company. He posted the notice as a "New Tenant Alert."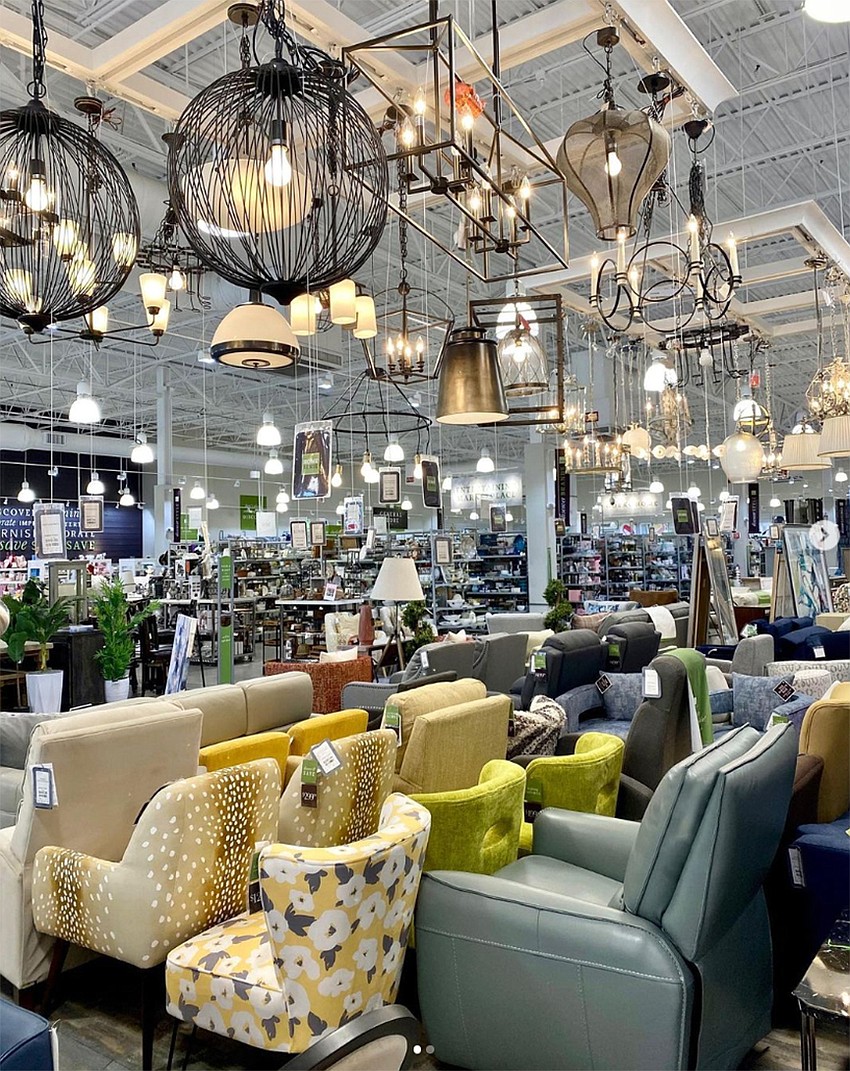 The 265,300-square-foot Riverplace Shopping Center was built in 1989. It occupies 25.13 acres south of Interstate 295. Jacksonville-based Stein Mart closed its stores in October 2020 after filing for Chapter 11 bankruptcy Aug. 12, 2020.
The TJX Companies Inc. comprises T.J. Maxx, Marshalls, HomeGoods, HomeSense, Winners and Sierra.
TJX.com shows 16 stores open in Northeast Florida, comprising six Marshalls, five T.J. Maxx and five HomeGoods locations.
T.J. Maxx also leases at Riverplace Shopping Center and Marshalls has a nearby store in Mandarin Corners Shopping Center.
TJX.com says HomeSense is a sister banner to HomeGoods, which sells "home fashions from around the world, all at amazing prices." 
TJX says HomeGoods complements HomeSense with expanded departments like pet, kids, and gourmet food.
HomeSense lists 49 stores in 12 states. 
As of April 29, 2023, The TJX Companies Inc., based in Framingham, Massachusetts, operated 4,865 stores in nine countries.
The stores included 1,304 T.J. Maxx, 1,189 Marshalls, 901 HomeGoods, 81 Sierra, and 49 Homesense stores, as well as tjmaxx.com, marshalls.com, homegoods.com, and sierra.com, in the United States.