The Jacksonville Transportation Authority has a 2025 deadline to put its autonomous vehicle program the Ultimate Urban Circulator, or U2C, into service along Bay Street Downtown. 
JTA Vice President of Automation and Innovation Bernard Schmidt said May 31 that's when the U.S. Department of Transportation will require all federal funding for U2C's first phase Bay Street Innovation Corridor to be spent and rider service to start. 
Schmidt said construction on phase one will begin this year.
"We are at the phase now where we are through our 60% design and starting construction by our build grant mandate. We will start revenue service in 2025. So we're well underway and advancing," he said.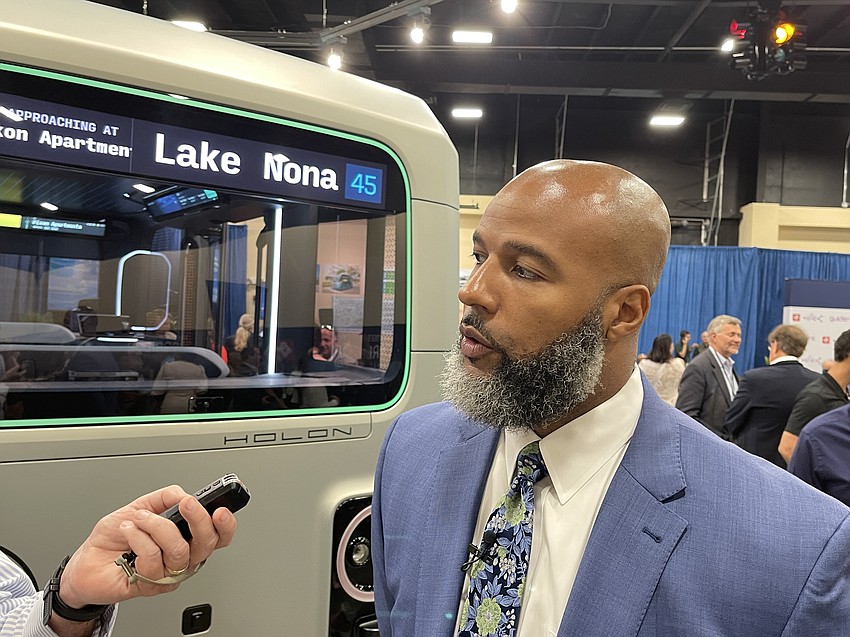 Schmidt provided an update to more than 300 transportation industry executives during the JTA's National Automated Vehicle Day event at its Armsdale Test & Learn facility in Northwest Jacksonville and a webcast.
The event featured lectures and demonstrations from autonomous vehicle manufacturers, software developers and industry professionals involved in the testing and implementation of JTA's automated people mover program that is meant to replace the aging Skyway Express elevated monorail Downtown and expand its route.
JTA awarded a $49 million contract in January 2022 with Balfour Beatty LLC — Vision 2 Reality Team to design and build the Bay Street system for 12 to 15 autonomous vehicles.
The 3.2-mile loop along Bay Street is part of JTA's estimated $379 million to $400 million U2C plan to replace the Skyway with a 10-mile automated vehicle network with plans to eventually reach San Marco, Brooklyn and UF Health Jacksonville in Springfield.
Before the presentation, Schmidt said the majority of the visible construction on Bay Street will comprise street resurfacing work; a dedicated lane for the autonomous vehicles east of A. Philip Randolph Boulevard that integrates with Shad Khan's Four Seasons hotel site; and an operations and maintenance facility. 

Schmidt said JTA and Balfour Beatty have not chosen the autonomous vehicle model.
JTA has worked with seven vehicles and four autonomous software platforms since 2017 at Armsdale. 
Schmidt said the project will also need cabling, camera systems and new interactive U2C stops along Bay Street.
The Balfour Beatty group is a consortium comprising Superior Construction Co. Southeast; Beep Inc.; WGI Inc.; Stantec Consulting Services Inc.; Miller Electric; Urban SDK; and Balfour Beatty. 
Autonomous electric vehicle models from Anaheim, California-based electric vehicle maker GEM and the 12-passenger HOLON with mobility service provider software by Beep were on display at the Armsdale event.
Because the U2C is using federal dollars, Schmidt said the vehicle needs approval from the Federal Highway Traffic Safety Administration. JTA might have to launch the service on a Federal Motor Vehicle Safety Standards platform.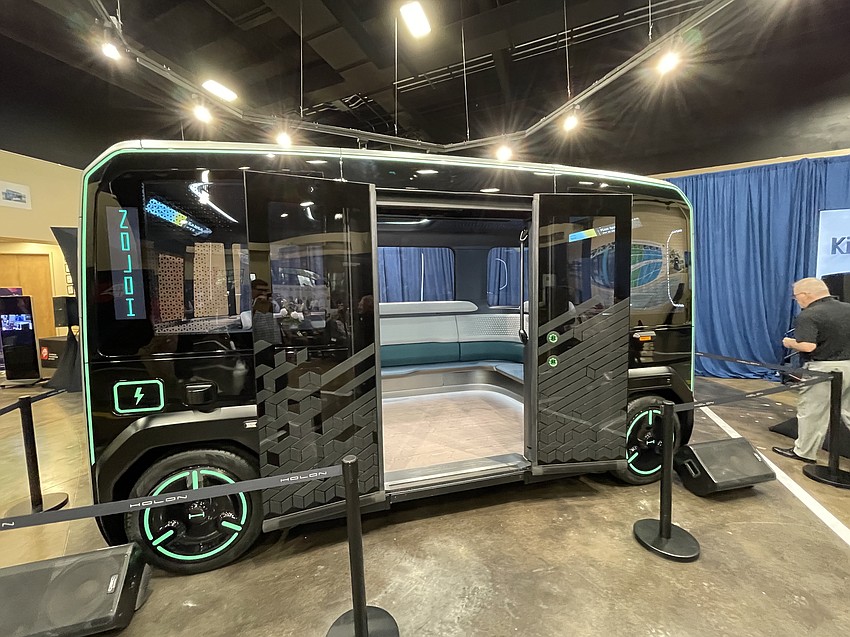 "But the JTA is adamant about having a purpose-built shuttle as their mover," he said. 
"We might have to transition to that but, for the most part, we are still exploring what the vehicle is going to look like. We have not yet selected a particular vehicle." 
Funding for the U2C first phase comprises:
• $14.2 million approved by the JTA board in January 2021. 
• $13 million from the Florida Department of Transportation.
• $12.5 million from a U.S. Department of Transportation BUILD grant.
• $8.3 million that JTA budgeted in fiscal year 2020.
• $1 million from the North Florida Transportation Planning Organization.
Phase two
According to Schmidt, the second phase of U2C will have 30% of its design completed within one year. The project will remove the center rail on the existing Skyway monorail and convert it into an elevated roadway for autonomous vehicles. 
The structure will have a ramp connecting it at street level to the Bay Street Innovation Corridor.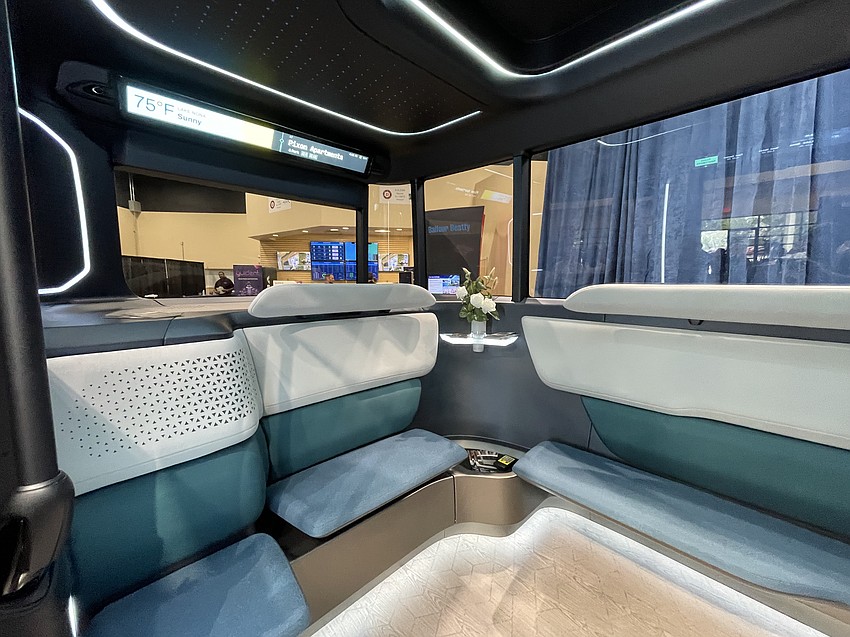 In May 2021, City Council dedicated $247 million from the local option gas tax increase that JTA will use for U2C second phase.
Schmidt said the final cost of the conversion "will be a little north" of the amount appropriated by the city. 
JTA intends to solicit a public-private partnership to complete the design and to build, operate and help with upfront financing for the second phase.
"We will leverage that 30% design to do a full p3 (public-private partnership) procurement. We really believe that this megaproject is really set up right for a public-private partnership, where you can have the private sector come in (and) front the cost," Schmidt said.
"Because you will recall that with the LOGT (local option gas tax) it's not like we are sitting on $246 million. We don't have it in the bank. That's over 30 years. So a public-private partnership allows you to have the private sector front the costs, but get those annuity payments. So that's something that we're looking at. Our finance team is still assessing that."