Real estate company CBRE and landlord Group RMC announced May 31 that the ninth floor of the 42-story Bank of America Tower Downtown will be reconfigured with amenities at an investment of about $4.1 million.
Completion is anticipated in the first quarter of 2024.
The floor was the tower's lowest with office space without a tenant, they said in a news release.
Plans include:
• A community hub of about 6,600 square feet will feature a kitchenette; flexible space for tenants to lounge or host meetings and events; and a recreation area with a golf simulator.
• A conference center of about 7,200 square feet featuring a conference room with flexible walls and two smaller conference rooms.
• A fitness center of about 4,850 square feet featuring an exercise studio and locker rooms.
• A leasing and property management office of about 1,750 square feet.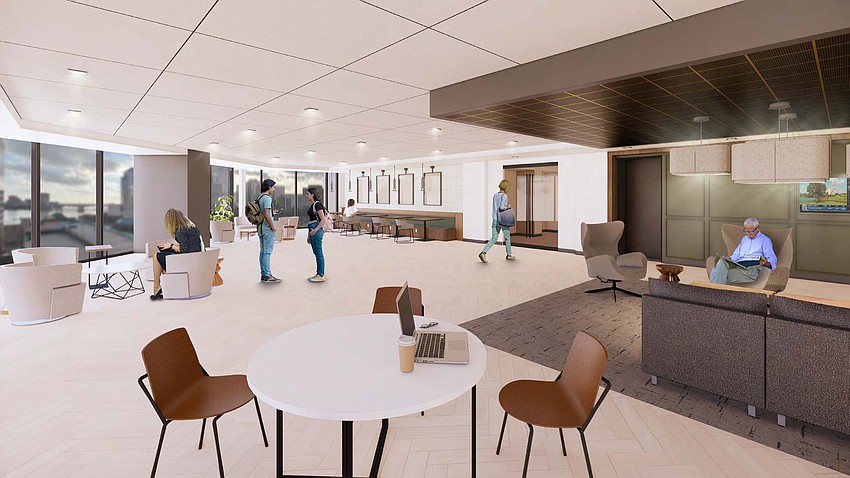 New York-based Group RMC owns the property. CBRE Project Management will manage the project. Auld & White Constructors LLC is the contractor and BHDP is the designer.
The release said the Bank of America Tower is the tallest building between Atlanta and Miami. 
The tower, at 50 N. Laura St., features 24/7 security, an on-site coffee bar, a deli, two bank branches and a conference center.
CBRE Senior Vice President Oliver Barakat said in the release that Group RMC "recognized the need to provide tenants with more shared spaces to create community-oriented experiences for those working downtown."
He said the tower  will be among the first office buildings in Jacksonville to offer a community amenity package.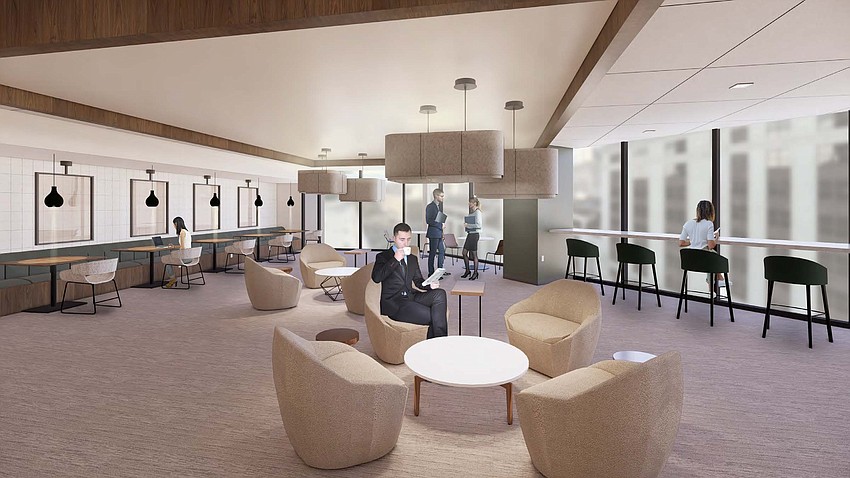 Barakat and Pat Orman with CBRE Advisory & Transaction Services are marketing the property on behalf of the ownership. 
The release said the property has about 244,639 square feet available for lease with spaces from 1,138 square feet to 57,000 square feet.
According to CBRE's Spring 2023 U.S. Office Occupier Sentiment Survey, 65% of respondents say their companies are requiring that employees return to the office, the release said.
It said 67% of U.S. respondents to CBRE's Global Live-Work-Shop Survey said that they place more importance on the quality of their working environment than they did pre-pandemic, "likely because they have more choices today."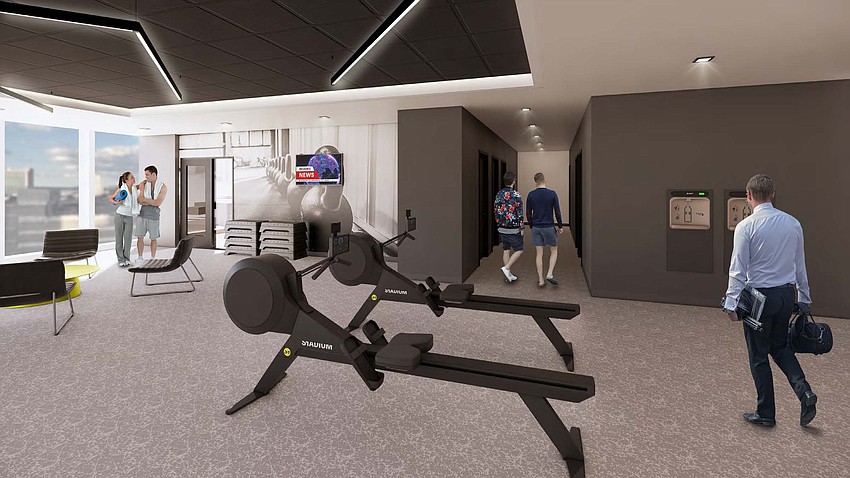 "Building amenities have an impact on decision-makers who are trying to balance employee experience, health and wellness, sustainability and efficiency," it said.
Also, 47% of respondents rank shared meeting space as important, "likely because occupiers are looking for ways to minimize their leased space as much as possible."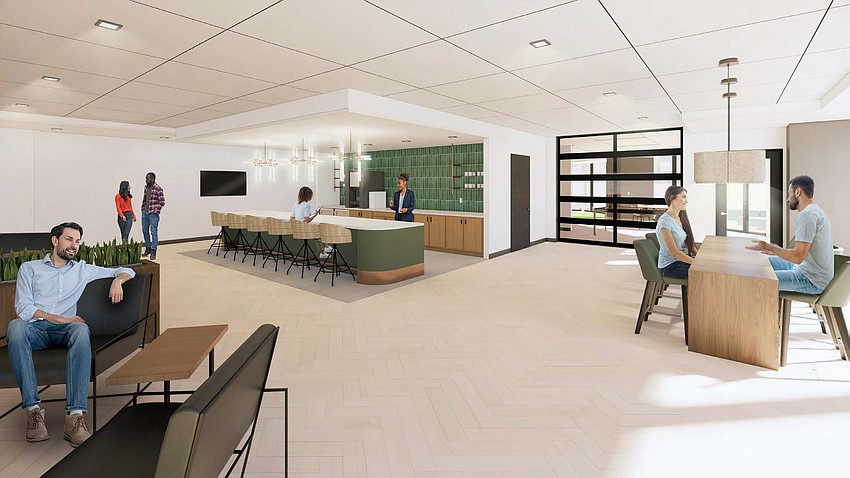 Last year Group RMC executed the first phase, completed in January 2023, of its tower capital improvement plan, including installing new furniture, 
The property also is undergoing an elevator modernization plan.
CBRE Property Management, led by William B. Davis, manages the property.