Three Rivers Legal Services celebrated 45 years of service at its anniversary and pro bono celebration in Gainesville on Oct. 12.
 At the event, TRLS presented the Pro Bono Student Award to Belay Alem of Duval County; Pro Bono Attorney Hero Award to Amy Abernethy of Alachua County; Pro Bono Dream Team Community Partner Award to Grace Marketplace; and the Champion of Justice Award to the law firm of Howard Rosenblatt.
Merritt McAlister, the interim dean at University of Florida Levin College of Law, was the keynote speaker and reminded everyone about the importance of ensuring that people have the opportunity to air their grievances to a court and be heard, as well as be treated with dignity.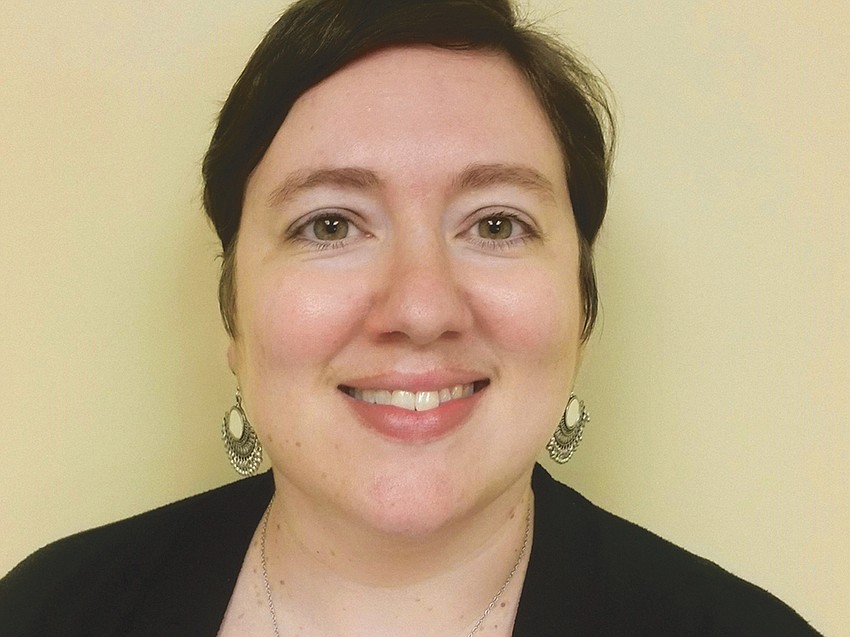 The event included a silent auction and raffle and a surprise musical interlude, performed by myself, staff and a willing law clerk.
While TRLS has an impressive legacy, sometimes I wonder if the attorneys in our community really know who we are and what we do.
Three Rivers Legal Services is a nonprofit that provides civil legal assistance to the poor, abused, disabled and elderly in 17 counties in North Central Florida.
TRLS began in the late 1970s, when Storefront Legal Aid and the legal aid division of the Suwannee River Economic Council merged.
Initially serving the counties of the 3rd and 8th Judicial Circuits, TRLS opened its Jacksonville office in 2004 and a Fernandina Beach office this spring.
The network now has more 50 employees, a diverse group of attorneys and support staff with years of experience.
I know many of you are familiar with our program; many are volunteers or served as student interns and volunteers while in law school.
For those of you who are less familiar with TRLS, I encourage you to visit our website — trls.org - to become more familiar with our program. Sign up to volunteer, refer your clients or become a donor.
We always have a need for volunteers and sometimes have open staff attorney positions. We are presently hiring for a housing and consumer law attorney in Fernandina Beach, a managing attorney in Lake City, a staff attorney in Gainesville and an elder law staff attorney position in Lake City or Fernandina Beach.
This article would not be complete without a gentle reminder of our aspirational goal as attorneys licensed in Florida to perform at least 20 hours of pro bono service or a make a donation to a legal aid organization each year.
Volunteering with TRLS can be done in any number of ways, including at our upcoming Ask-A-Lawyer clinics Nov. 4 and Dec. 16 or our Pro Se Divorce Clinic on Nov. 29.
To sign up or learn more contact Krizia Gonzalez-Colon, pro bono coordinator, at [email protected] or complete the volunteer enrollment form on our website.