The Jacksonville Armada is joining a new soccer league, returning to the professional ranks, and also breaking ground on a new stadium.
The Armada owner Robert Palmer and Mayor Donna Deegan announced Nov. 2 that the team plans to join the MLS NEXT Pro league and start play in 2025 as well as a definitive time frame for the stadium.
The Armada plans to break ground on a new stadium Downtown early next year and complete it in time to start play in 2025. 
MLS NEXT Pro is considered the third division of pro soccer in the United States and would be a significant step up from the National Premier Soccer League and U-23 team Jacksonville currently fields. 
"As owner of the Jacksonville Armada, I serve as the steward of the team for our fans. We have waited patiently for a league to come along that would provide high level competition, stability, and the opportunity to grow. That day is today," Palmer said.
The new stadium will give the Armada its own venue, considered a necessity in the staying power for a soccer franchise.
"Everything's in place and we're ready to go," Palmer said of the stadium plans.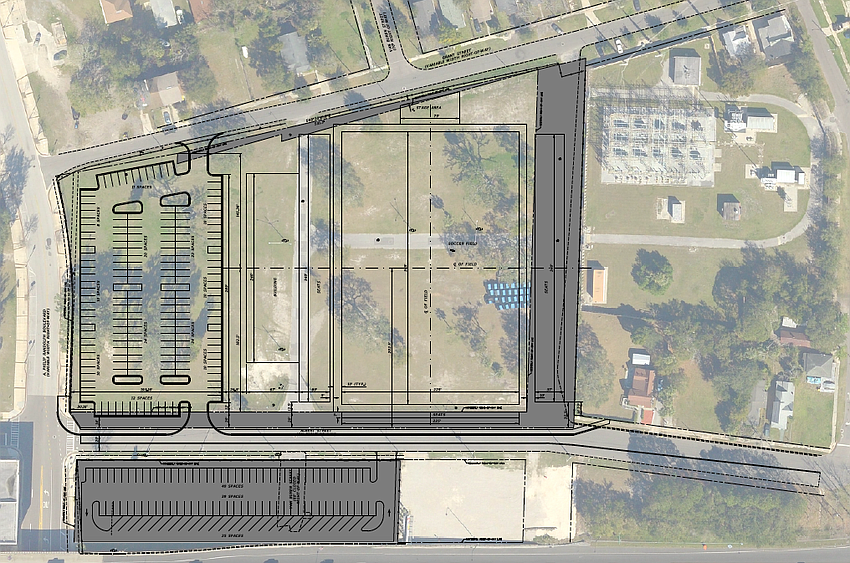 The stadium will have a minimum capacity of 2,500 and will be able to be expanded to accommodate more fans. It also includes at least 25,000 square feet of office space.
The team started play in the North American Soccer League in 2015, playing its first game in front of a league-record crowd of 16,164 at EverBank Stadium. 
That was the high mark for Jacksonville. The Armada had constant coaching upheaval and instability.
Owner Mark Frisch sold the team in July 2017 to Palmer. 
The team had a strong first season under Palmer's ownership, but the NASL lost its Division II status in 2018.
The Armada then joined the NPSL, an amateur league, and have been there since. They currently field a college-based U-23 team.
The Armada has played its games at Patton Park, the University of North Florida Hodges Stadium and Episcopal School of Jacksonville.
"Growing the sport of soccer is a foundational pillar for MLS NEXT Pro and the addition of strong independent clubs is critically important to that," Charles Altchek, president of MLS NEXT Pro, said in a statement.
"It was clear from the beginning of our conversations with Robert Palmer and the Armada that their priorities are aligned with ours, most importantly their commitment to the passionate fan base in Jacksonville," he said.
News4Jax is a Jacksonville Daily Record news partner.