As two Burger Kings closed near Downtown, Royal Restaurant Group of West Palm Beach has been posting jobs for the 24 fast-food restaurant franchises it bought this year in Northeast Florida.
"We will be renovating several in the area and (will) bring fresh new Burger King images to Jacksonville," said Randy Pianin, co-founder and CEO of Royal Restaurant Group LLC.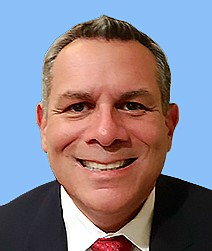 Pianin said the group bought 23 restaurants in February and one in September from two franchisees who wanted to sell.
"We have previous experience operating in Florida and see great growth potential in Jacksonville," he said.
Pianin said the group leases the buildings and properties from other owners.
Royal Restaurant Group does not own all of the Burger Kings in the area and did not own the two that closed recently along 210 E. State St. Downtown and 1981 Kings Road near Edward Waters University.
Pianin said two other franchisees in greater Jacksonville, including north into Southeast Georgia, own about 19 area Burger Kings.
An Oct. 30 report in Restaurant News said Royal Restaurant Group LLC, which organized in the state in November 2022, "has dramatically improved their units' sales and operating performance since acquiring the restaurants earlier this year."
It described Royal Restaurant Group as a national franchise group "that successfully operates restaurant locations for global brands."
The site included the information in a report that Chicago-based Potbelly Corp., a sandwich chain, completed a 40-unit agreement with Royal Restaurant Group.
Pianin said the Potbelly development rights in Florida do not include the Jacksonville area.
Royal Restaurant Group has begun the Jacksonville upgrades, posting Northeast Florida job openings for Burger King and applying for renovations and redevelopment of some of the locations.
Hiring for area Burger Kings
Royal Restaurant Group has posted job openings for positions that include district managers, general managers, shift leaders and team members.
A link from the royalrg.com website to https://apply.jobappnetwork.com/royalbk/en has posted jobs for 13 Burger King restaurants in Jacksonville; three in St. Augustine; three in Orange Park; and one location each in Saint Johns, Fleming Island, Green Cove Springs, Middleburg and Starke.
Royal Restaurant Group also formed RRG of Jacksonville LLC in November 2022.
RRG of Jacksonville LLC's Sept. 26 posting for Restaurant District Manager in Jacksonville at 7725 Lem Turner Road states:
"We are growing and looking for talented restaurant leaders in the Jacksonville area! If you have a proven track record of producing great results while overseeing multi-unit restaurants, we invite you to join our amazing management team in this exciting opportunity as a District Manager at Burger King – RRG of Jacksonville."
It says:
"Founded in 1954, Burger King is the second largest fast food hamburger chain in the world. At BK, you can find work-life balance, flexibility, and career growth. Our restaurants provide the chance to live life your way. It's not just a job, it's a career opportunity – where You Rule! 
"As a District Manager with Burger King, you are a recognized leader helping to uphold the values and standards that make our brand profitable and successful. Your goal will be to lead your teams in creating a welcoming guest experience by cultivating a strong organizational culture that makes Burger King the top fast casual dining experience in Jacksonville."
Burger King redevelopments
Royal Restaurant Group has begun work toward upgrading two Burger Kings in West and Northwest Jacksonville.
JEA issued service availability letters for two Jacksonville Burger King projects. Burger King Co. LLC of Miami is the property owner. M.J. Stokes Consulting LLC of Tampa is the consultant. 
• The remodeling at 7320 103rd St. in West Jacksonville is to update the 50-seat restaurant "to current standards." 
The 2,865-square-foot building was developed on 1.1 acres in 1983. The site is near Firestone Road west of Interstate 295. JEA issued a service availability letter Oct. 20.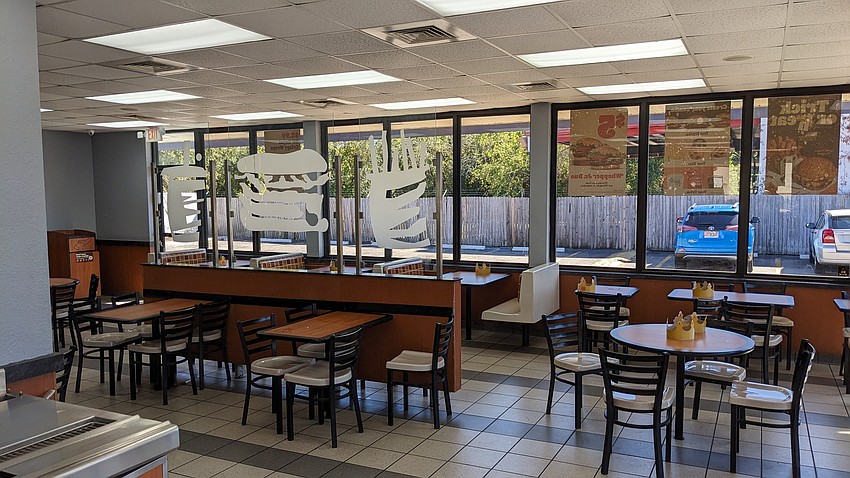 • At 7725 Lem Turner Road in Northwest Jacksonville, Royal Restaurant Group wants to tear down the 3,171-square-foot Burger King restaurant on 1.21 acres and rebuild it with a 53-seat, 2,920-square-foot model to meet franchise standards. 
The design is Burger King's Garden Grill concept.
The current structure was built in 1971. The site is west of I-95 near Edgewood Avenue West. JEA issued a service availability letter Oct. 24.
The city also is reviewing civil plans for the Lem Turner project and is reviewing a building-permit application for the project. Gershen Associates of Miami is the architect.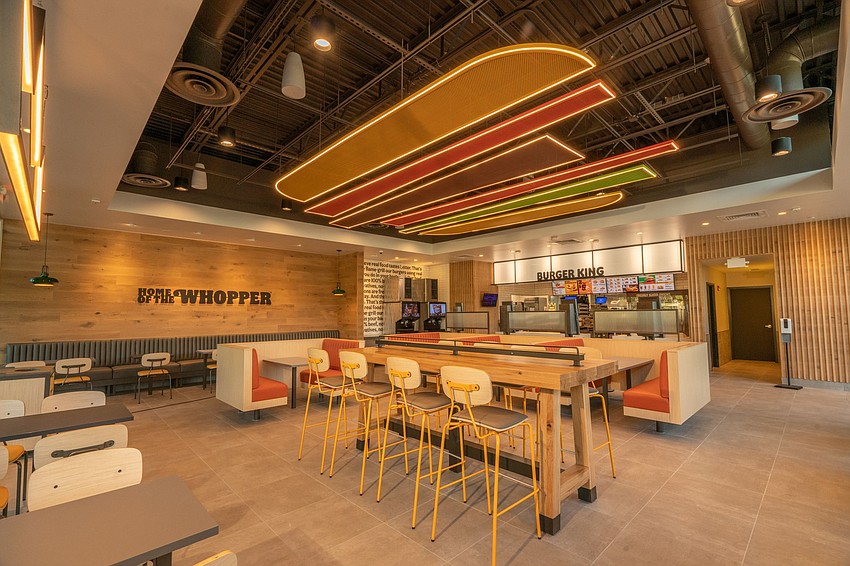 Burger King's Garden Grill concept first circulated internationally in 2011. North America President Tom Curtis told QSR Magazine in October that by the end of next year, nearly half of domestic stores would have the Garden Grill and new Sizzle look.
Curtis told the magazine that in a good number of Garden Grill units, if the foundation is solid, the conversion is not necessary to knock it down. 
He said the future goal will be to only offer Sizzle as the available package for operators. The format allows new modes like kiosk and in-store mobile order and pickup, as well as mobile order and pickup at the drive-thru, QSRmagazine.com said.
Royal Restaurant Group
On Oct. 30, RestaurantNews.com said the co-founders of Royal Restaurant Group collectively have more than 60 years of combined experience in the restaurant, hospitality and multiunit franchise industries.
The Royalrg.com said Royal Restaurant Group was founded in 2023 by Pianin and Robert Negron, "two entrepreneurs that share a passion and common vision for quality and customer service in the QSR industry."
It said they previously served as the CEO and COO of one of Wendy's largest franchisees with more than 230 units throughout the United States. 
Pianin was CEO and Negron was chief commercial officer of JAE Restaurant Group, based in Pompano Beach.
Royal Restaurant Group was launched with the Jacksonville purchase.
"Royal Restaurant Group began with the acquisition of 23 Burger King restaurants in the greater Jacksonville metropolitan area," the news site said. A 24th was added after that.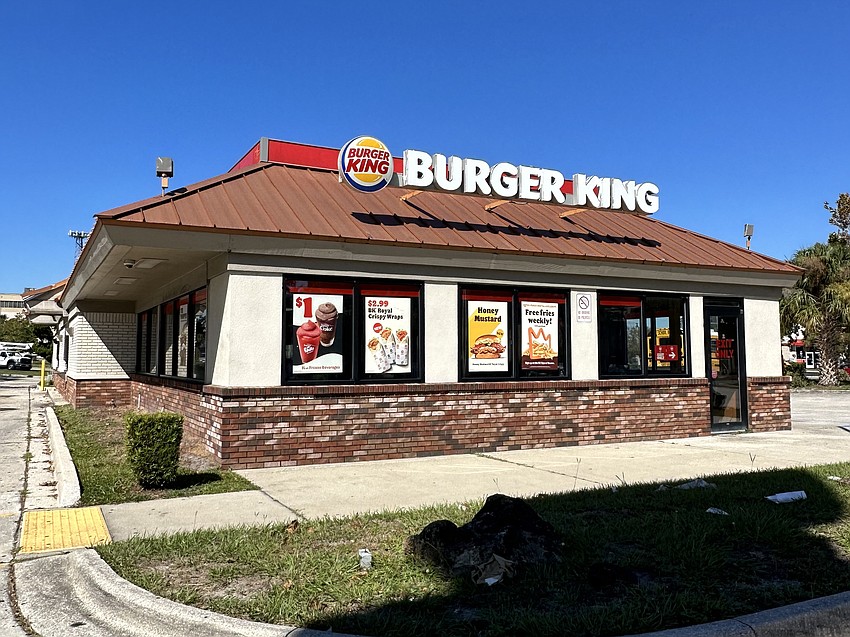 Two Burger Kings closed
Meanwhile, two Burger Kings have closed. Pianin said those were operated by another franchisee.
Downtown, the 4,089-square-foot restaurant at 210 E. State St. was built on almost 1.6 acres in 1985. Burger King Company LLC of Miami owns the property. 
Burger King has not responded to emails for comment.
At 1981 Kings Road, the almost 3,000-square-foot restaurant was built on about an acre in 2004.
It is owned by Lee Wesley Properties LLC in Orlando. 
The company bought the property in 2007 from Burger King Corp. for $1.1 million.
Burger King's start
Britannica.com reports that according to the company, Burger King was started in 1954 by James W. McLamore and David Edgerton in Miami. 
Other sources trace Burger King back to Insta-Burger King, a venture founded in Jacksonville by Keith Kramer and Matthew Burns in 1953. 
It says McLamore and Edgerton sold their first franchises in 1959, and Burger King soon became a national chain. The company expanded outside the United States in 1963 with a store in Puerto Rico. 
Toronto-based Restaurant Brands International Inc. has owned Burger King since December 2014.
RBI.com says the Burger King system operated 19,035 locations in more than 100 countries and U.S. territories as of Sept. 30.
It says almost all Burger King restaurants are owned and operated by independent franchisees, many of them family-owned operations that have been in business for decades.    
Burger King has another tie to Jacksonville: a sister RBI brand.
In December 2020, Restaurant Brands bought Jacksonville-based Firehouse Restaurant Group Inc., the parent of Firehouse Subs, for $1 billion. Firehouse, founded in 1994, remains based in Jacksonville.