River City Science Academy dedicated a nearly 300-foot mural Nov. 2 as a gift to the community. 
The massive art wraps the front and west side of RCSA Middle-High School at 7565 Beach Blvd. Students of RCSA raised the funds for it.
Local muralist Mary Joan Hinson brought to life collaborative concepts encompassing STEM education along with the mission, vision and core values of the school.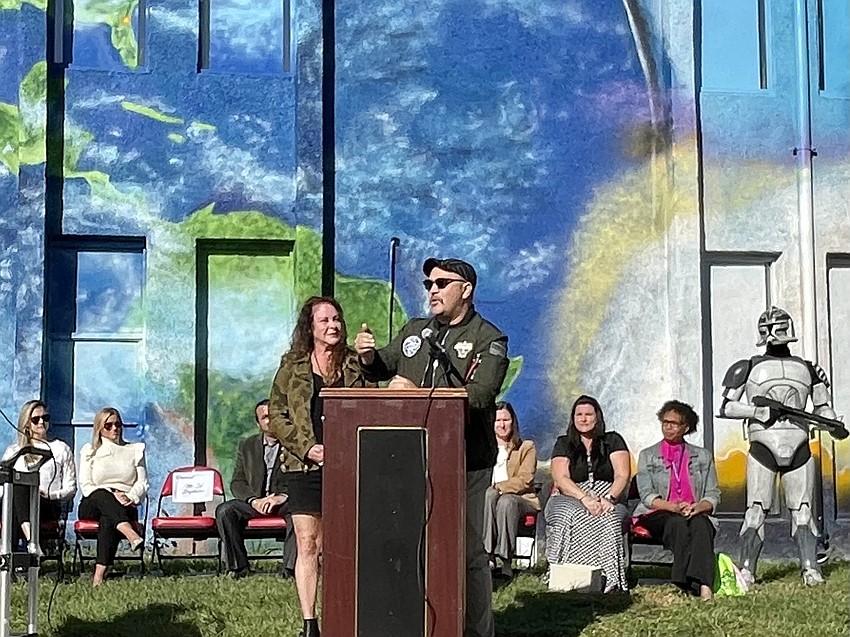 Using a powerlift and 1,000 cans of spray paint, she skillfully infused these ideas into the longest single-artist mural in Jacksonville. The entire process took Hinson just over two months to complete.
Sel Buyuksarac, RCSA director of public affairs and engagement, said each portion of the mural was selected with intention as an intersection of STEM and art.
"The arts are a language of love that inspires kids to learn and engage with the community and this mural is a reminder to never give up."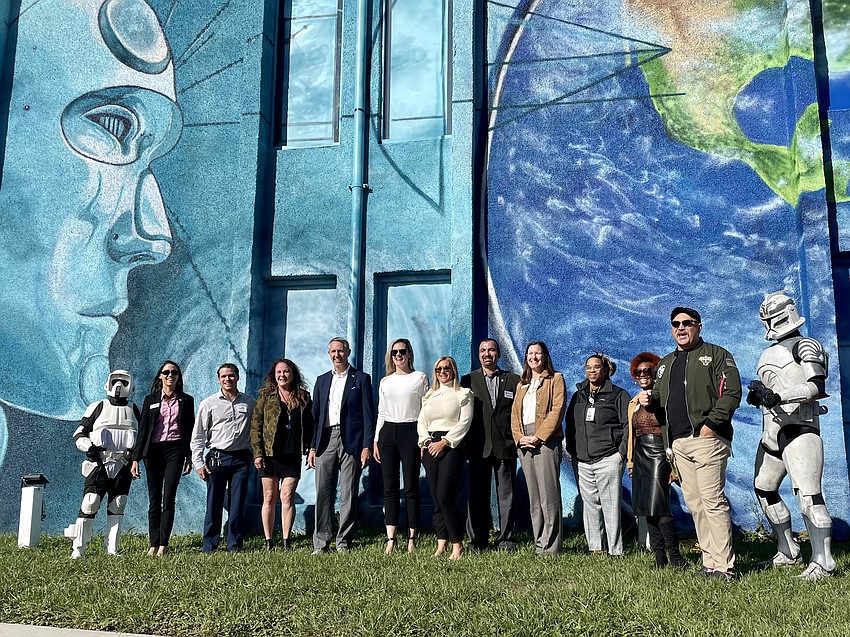 The colors chosen in the mural represent diversity. There are more than 35 nations represented within the walls of RSCA. The Statue of Liberty, flag and eagle on the front of the building is a proud statement of unity, that we are all American.
The sky and space, a reminder that the sky is not the limit. Buyuksarac tells the students to reach beyond the sky into the galaxy. In the universe, you are small alone but stronger together.
Technology reminds us to look toward the future of the world and always be innovating.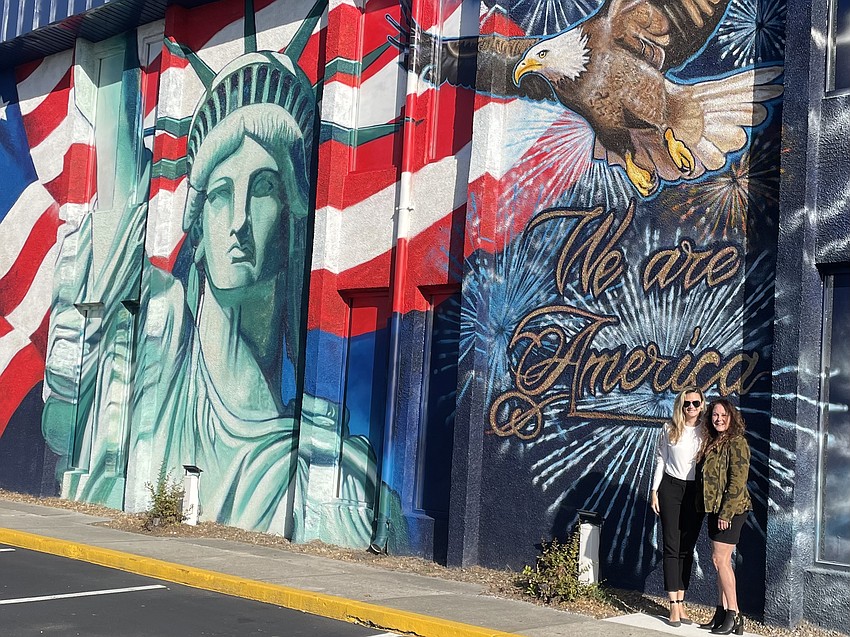 Gears are a reminder of teamwork.
Opened in 2007, RCSA now serves 4,500 students K-12 with six campuses across Jacksonville.
River City Science Academy is the only charter school in the state certified by Character.org for developing and implementing an intentional, proactive, and comprehensive approach that embeds character into all aspects of school life.