After pulling a planned initial public offering off the market in 2021, Jacksonville-based specialty insurer Fortegra is trying again.
As Fortegra's parent company Tiptree Inc. announced quarterly earnings Nov. 1, the company said it intends to again attempt a stock sale for Fortegra.
Tiptree is a Connecticut-based investment company that acquired then-publicly traded Fortegra in 2014.
Tiptree sought to take it public once already since then, with Fortegra filing plans for an initial public offering in March 2021. But the offering was pulled in April 2021 when Tiptree couldn't get the IPO price it wanted. 
Tiptree has said since then it intended to launch a Fortegra IPO at some point, but it had previously not given a specific timetable.
Tiptree said it will refile a registration statement for the Fortegra IPO. The company said it expects to maintain a majority ownership of Fortegra after the offering but in a brief conference call to discuss its earnings, Tiptree officials said they could not take questions because of the pending stock sale and gave no other details.
According to its quarterly report, Tiptree owns 79.5% of Fortegra, with investment firm Warburg Pincus owning 17.5% and managers and directors of Fortegra owning the other 3%.
Fortegra is Tiptree's main business, accounting for most of the holding company's revenue.
Tiptree said Fortegra's revenue rose 24% to $406.8 million in the third quarter and its adjusted earnings rose 51% to $30 million.
Tiptree's annual report said Fortegra had 918 employees in 16 offices in four countries at the end of 2022.
Rayonier wants to sell undervalued timberlands
In addition to announcing a change in top management and its quarterly earnings, Rayonier Inc. announced an initiative to sell off some of its timber assets that it sees as undervalued.
"We began evaluating our asset base earlier this year, looking for opportunities to reduce leverage through the sale of less strategic assets while also allowing us to take advantage of the significant disconnect between private market timberland values and the valuation implied by the company's share price," CEO David Nunes said in a Nov. 2 conference call.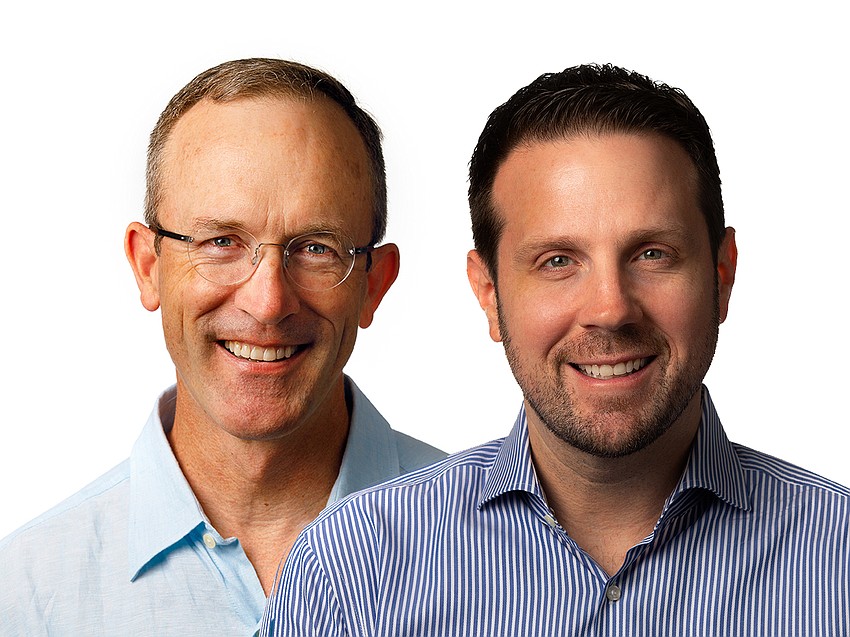 "This valuation disconnect has significantly widened since that time, which ultimately motivated us to commit to a more transformational initiative to drive value accretion for our shareholders," he said.
The conference call came a day after Rayonier announced Nunes will retire March 31 and be succeeded by President and Chief Financial Officer Mark McHugh.
Nunes said in the conference call the transition is part of a multiyear succession planning process.
The timber and real estate company said after evaluating its assets, it is targeting $1 billion in asset sales over the next 18 months.
As a first step in that plan, it agreed to sell 55,000 acres of timber in Oregon for $242 million.
Rayonier owned or leased 1.9 million acres of timber in the Southern U.S., 474,000 acres in the Northwest and 419,000 acres in New Zealand as of Sept. 30.
Nunes said Rayonier's stock had fallen about 20% in the second half of this year before announcing the timber sale.
"While we can point to a host of potential reasons for this, such as continued macroeconomic headwinds, softening markets for lumber and pulp or the recognition that interest rates will be higher for longer, the bottom line is we can't just sit on our hands," he said.
"We think the $1bn asset sale program announced by Rayonier today has the potential to unlock shareholder value," BMO Capital Markets analyst Ketan Mamtora said in a research note.
"We expect this news to be well-received," said Mamtora, who has a "market perform" rating on the stock.
Rayonier's stock rose 13.6% on Nov. 2 after the announcement on a positive overall day for the market, but it was far ahead of the S&P 500 index's 1.9% gain that day.
The Wall Street Journal reported it was Rayonier's best day since a rebound from the coronavirus crash in March 2020.
Regency Centers says consumers are still spending
Regency Centers Corp. reported third-quarter core operating earnings rose by 3 cents to 97 cents a share, with the Jacksonville-based shopping center developer continuing to see strong consumer activity.
"Tenant demand remains really healthy and consistent and this is evident in the strength of our rent growth and our ability to further increase leased occupancy despite elevated bankruptcies," CEO Lisa Palmer said in Regency's Nov. 3 conference call.
"We are seeing in real time the spending power of the consumer in our trade areas. This is evident in the solid sales performance of our tenants and for traffic to our centers and while a deceleration perhaps has been expected by many, we are not seeing it," she said.
Regency operates 481 properties across the country, mainly grocery-anchored shopping centers.
Its portfolio was 94.6% leased as of Sept. 30.
Parent sees big U.S. expansion for Firehouse Subs
Much of the recent talk about Firehouse Subs has focused on its expansion into international markets. 
But as parent company Restaurant Brands International Inc. reported third-quarter earnings, Executive Chairman Patrick Doyle talked about big U.S. growth plans.
"I see no reason why we can't be opening a couple hundred Firehouse Subs per year in the U.S. over time and expect to see the pipeline start to ramp next year," Doyle said in RBI's Nov. 3 conference call.
Toronto-based RBI, which also owns the Burger King, Popeyes and Tim Hortons brands, brought Jacksonville-based Firehouse in December 2021.
Firehouse had 1,266 restaurants as of Sept. 30, just 32 more than it had a year earlier.
Sales at Firehouse restaurants grew by 6.9% to $308 million in the third quarter, RBI said.
Black Knight revenue down
Although it was acquired by Intercontinental Exchange Inc. on Sept. 5, Jacksonville-based Black Knight Inc. filed a third-quarter earnings report showing revenue fell 17% to $275 million.
The Jacksonville-based mortgage technology company continued to dominate the market for processing home loans. Black Knight reported 62% of all U.S. first mortgage loans are processed through its systems.
However, slower mortgage activity reduced revenue.
Black Knight reported a net loss from continuing operations of $108.9 million, due to $125.7 million in transition and integration costs from its acquisition by ICE.
Benjamin Jackson, president of ICE's mortgage technology business, said in a Nov. 2 conference call that the transition is going well.
"While it has been less than two months since we closed on the acquisition in early September, we've been very impressed by the collaboration between our teams during this short time," he said, according to a transcript of the call posted by ICE.
Dun & Bradstreet sees opportunities in AI technology
Dun & Bradstreet Holdings Inc. reported higher third-quarter revenue and flat earnings, as the Jacksonville-based business data company sees opportunities to cash in on artificial intelligence technology.
"North America and International continue to capitalize on the need for businesses to better leverage data and analytics in driving both financial and operational improvements, which is only being further magnified by the advancements of generative AI solutions," CEO Anthony Jabbour said in the company's Nov. 1 conference call.
Jabbour said clients and prospects are coming to Dun & Bradstreet "for guidance and support in implementing this groundbreaking technology."
"With our data as the backbone for some of the largest and most sophisticated companies throughout the world, we're uniquely positioned to help them achieve their goals of increasing revenues, driving down costs and mitigating risk," he said.
Dun & Bradstreet said revenue, adjusted for foreign currency impacts, rose 4.8% to $588.5 million in the quarter. Adjusted earnings of 27 cents per share were unchanged from last year's third quarter.
Dream Finders earnings rise
Dream Finders Homes Inc. reported third-quarter revenue rose 14% to $894 million, with earnings rising by 8 cents a share to 79 cents.
"Our performance in a difficult interest rate environment reflects our ability to generate sales and successfully deliver on our growth strategy. We continue to focus on managing construction times and increasing inventory turnover," CEO Patrick Zalupski said in a Nov. 2 news release.
The Jacksonville-based homebuilder said home closings rose 17% in the quarter to 1,798, with the average sales price of homes closed rising by 3% to $501,536.
Dream Finders increased its forecast for all of 2023 from 6,500 home closings to about 6,750. However, that's still slightly below its 2022 total of 6,878 closings.
Publix stock price, revenue rises
Publix Super Markets Inc. said in its third-quarter report that its stock price rose from $14.75 on Aug. 1 to $15.10 on Nov. 1.
The Lakeland-based supermarket chain's stock is not publicly traded and is made available for sale only to employees. 
The stock price is determined five times a year by independent appraisals.
Publix reported third-quarter revenue rose 7.2% to $14 billion, with sales at stores open for more than one year rising 4.3%.
The company operated 1,351 stores in seven states as of Sept. 30.
Adjusted earnings in the quarter were 28 cents a share, 4 cents higher than the third quarter of 2022.
Norlee Investments acquires Tietjen Technologies
Norlee Investments acquired Jacksonville-based Tietjen Technologies, according to a Nov. 1 news release by Tietjen adviser Heritage Capital Group Inc.
Jacksonville-based Norlee operates a portfolio of electrical contracting companies, including Adkins Electric in Jacksonville.
Tietjen, founded by Ian Tietjen in 1994, provides installation of fiber optic cabling, copper network cabling, and certification to clients in Florida and Georgia.
Terms of the deal were not announced.