Farah & Farah is supporting local veterans for the month of November with the launch of "Alert 5," a craft IPA brewed by Veterans United Craft Brewery.
The law firm will donate $25,000 of the proceeds from sales of the specially canned brew in November to the Five Star Veterans Center, a nonprofit that provides displaced veterans with safe housing and other services to help them transition into post-military independent living.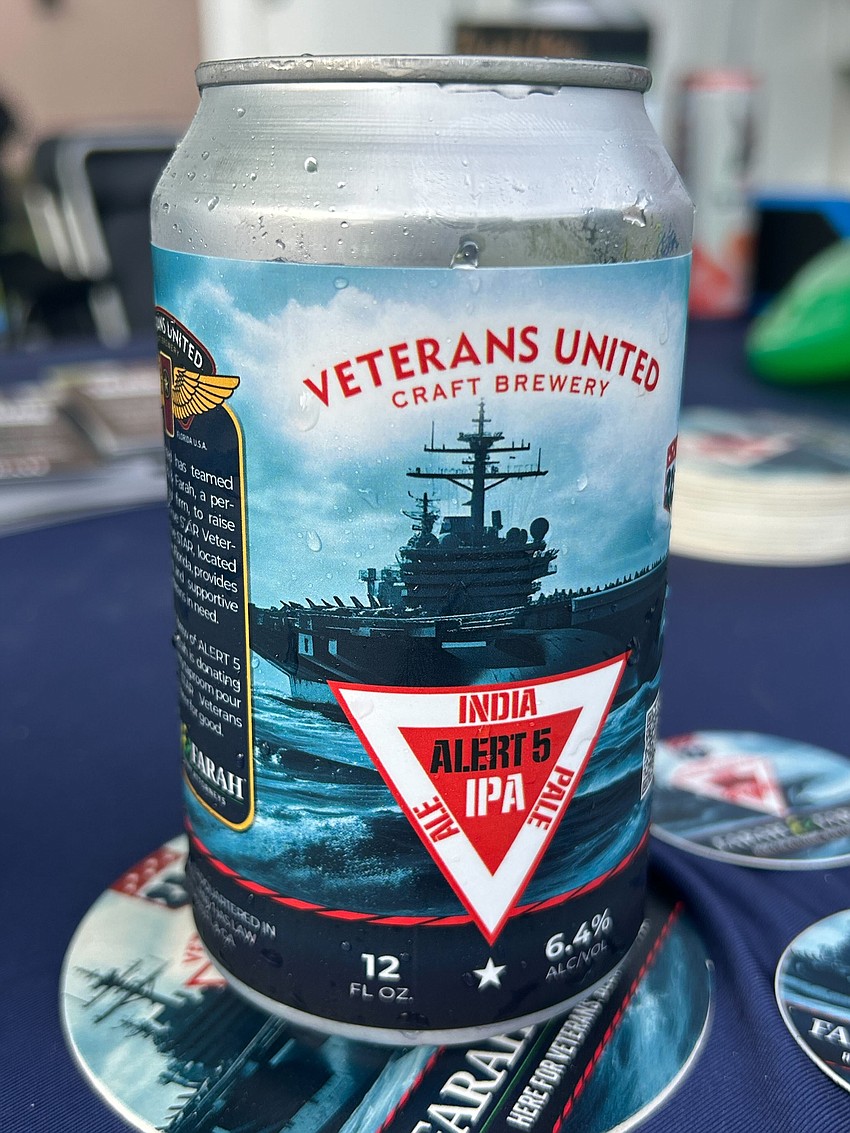 "Veterans Day, by itself, simply isn't enough to recognize the sacrifices and contributions of our nation's veterans. So we partnered with Five Star Veterans Center to make sure veterans get the full recognition and support they rightfully deserve throughout the entire month," Farah & Farah founding partner Eddie Farah said in a news release.
The beer will be available at Veterans United Craft Brewery and at Julington Creek Fish Camp, Kanine Social, Publix Greenwise in Nocatee, Publix Neptune Beach, Publix Roosevelt, Publix San Marco, V Pizza Fleming Island, V Pizza San Jose and San Marco Food Store. 
Over the past five years, Farah & Farah has raised and donated more than $342,500 to benefit the Five Star Veterans Center. To date, the funds have helped generate a 25% increase in first-time calls from homeless veterans seeking safe housing and services and a capacity increase of 10 veterans per year.