The city is reviewing a permit for C&R General Contractors of Jacksonville to build a $6 million showroom and warehouse for DL Cabinetry in Baymeadows.
The 104,330-square-foot structure is planned at 8145 Baymeadows Way W. at Baymeadows Way and Philips Highway.
Goodson, Bergen & Associates is the civil engineer. Jason Canning Architect Inc. is the architect. Both are based in Jacksonville.
DL Cabinetry CEO Eddie Chen said previously that the investment in its new headquarters reflects the boom in construction in recent years.
The company sells cabinets manufactured in Vietnam primarily for single-family and multifamily dwellings. It markets directly to construction and building contractors as well as to renovation contractors.
Chen said he expected to spend about $10 million to build the 100,000-square-foot facility. 
He said construction could begin by the end of 2023 and the warehouse to be operational in 2024.
Chen also said growth made it challenging to find the right spot for the new warehouse with offices and a showroom.
He said it took him about two years to find a site.
Chenlin Baymeadows Property LLC paid $3.33 million Dec. 15 for about 7.5 acres of vacant land at Baymeadows Road and Philips Highway.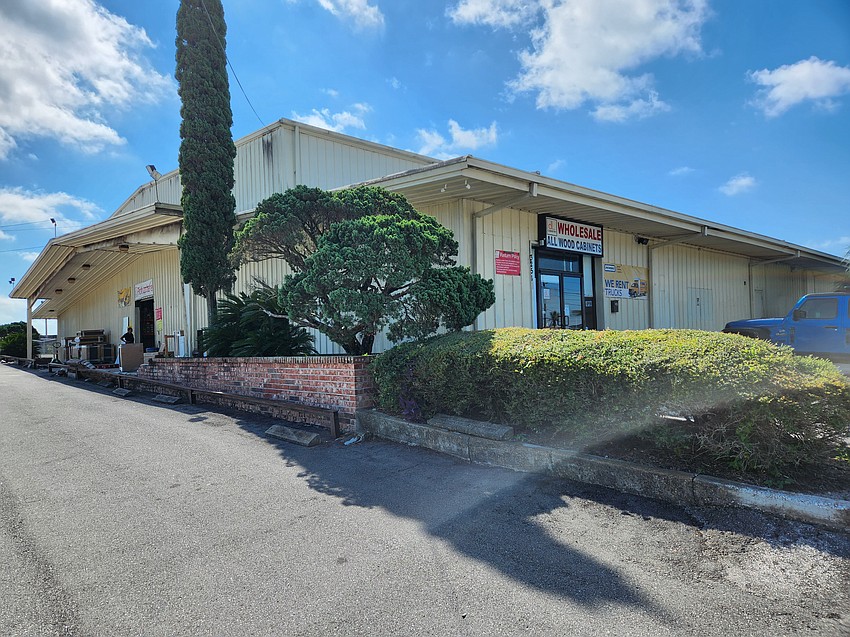 It bought the property from Cambridge at Deerwood LLC.
"We had been looking in the market for at least two years looking for a warehouse to buy. There was just nothing available," he said.
Chen attributed that to increasing industrial demand. There are warehouses available in West Jacksonville and North Jacksonville, but he wanted to stay closer to the center of the city, or at least the more populous areas. 
"We wanted to stay on this (south) side," Chen said. 
The DL Cabinetry headquarters is at 3251 Newell Blvd., near Beach and Southside boulevards, in South Jacksonville. 
That building comprises 17,000 square feet of office and warehouse space. The company leases another 100,000 square feet of warehouse space at 9444 Florida Mining Blvd. E., near Philips Highway and Shad Road.
Chen said the company will vacate the property on Florida Mining Boulevard to relocate to the Baymeadows warehouse upon completion and will maintain ownership of the 17,000-square-foot site.
In addition to Jacksonville, DL Cabinetry has offices in New Orleans, where it was founded, and in Orlando, Tampa and Austin, Texas. It signed a lease for warehouse space in Nashville, Tennessee, and expects to be operational in early 2024.
Chen said its combined locations produced $40 million in revenue in 2022 and he projects an increase to at least $44 million by the end of 2023.
Chen's father-in-law, Frank Lin, started the company in 2006. The DL Cabinetry headquarters moved to Jacksonville in 2016 and Chen inherited the business.
"When we were first looking for a new place to move to, we found Jacksonville is a very underestimated city," Chen said.
"It has a low profile. But it's growing like crazy and it's growing fast."
The DL Cabinetry buildings in other cities range from 30,000 to 40,000 square feet. Jacksonville essentially serves as a distribution center. 
Though business is thriving in the other areas, Chen sees Jacksonville as the most promising site for his company.
"I like this city," Chen said. "I also think, based on all the locations we have, Jacksonville has the biggest potential to grow."
DL Cabinetry chose to leave New Orleans because the city was losing population. The company could have moved the headquarters to Orlando or Tampa, he said. 
"We are looking for growth and that's why we are investing all this money. I think it's the right thing to do because there are a lot of people moving to Jacksonville and there is a lot of construction in Jacksonville."
Contributing writer Drew Dixon contributed to this report.