Dutch Bros Coffee now has at least five identified potential sites in Northeast Florida as the Oregon-based chain expands through Texas into the Southeast.
The national chain of drive-thru kiosks is exploring a site at Elevation Pointe in St. Augustine.
 Elevation Pointe is at Florida 16 and County Road 208 in St. Augustine. The commercial development is anchored by Publix Super Markets Inc.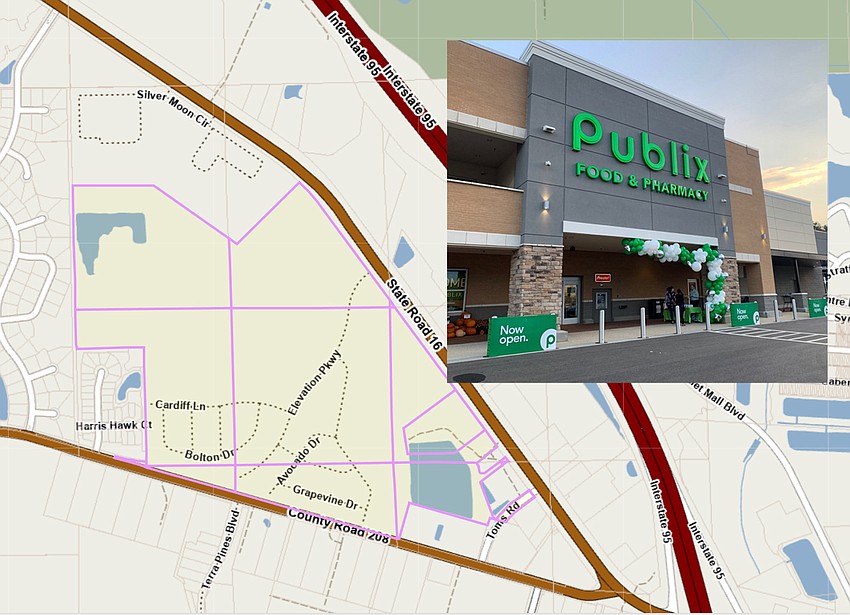 A pre-application filed Nov. 7 with St. Johns County is an early step in due diligence, indicating a deal or lease may not yet have been signed.
The pre-application describes the project as a 950-square-foot building with a drive-thru, with outdoor dining only.  
The previous four identified sites in Northeast Florida are Palencia in St. Johns County; along Argyle Forest Boulevard in Southwest Jacksonville; Baymeadows at the Point Meadows shopping center; and 5733 Roosevelt Blvd. in West Jacksonville.
Dutch Bros carries coffee, drinks and a limited menu of pastries with no cooking on-site. It offers cold brew, chai, hot coffees, energy drinks, teas, lemonades, smoothies and its signature Dutch sodas.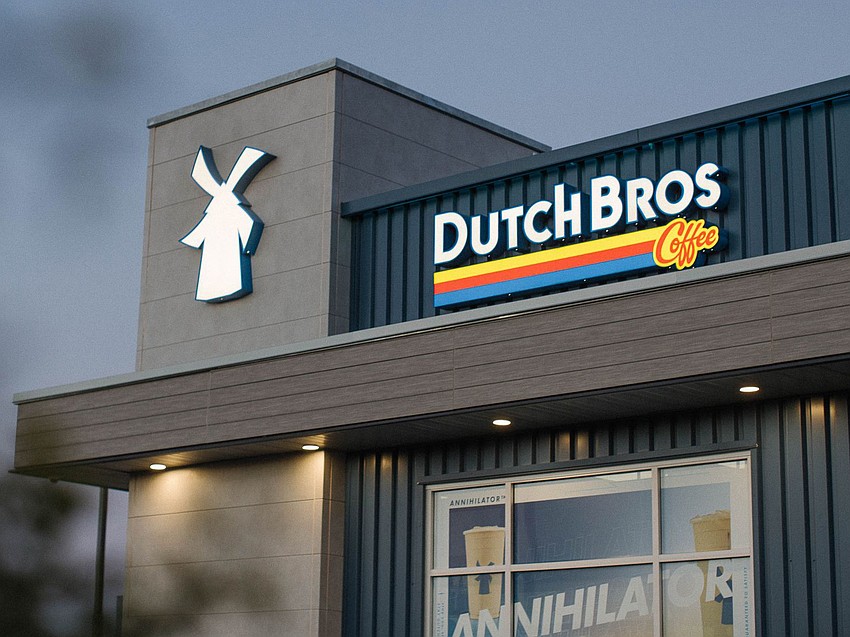 The food menu includes granola bars and muffin tops.
The name is pronounced "Bros" and not as "brothers."
Dutch Bros Inc. is based in Grants Pass, Oregon. It has been expanding and as of Sept. 30 had 794 locations in 16 states.
During the third quarter, it opened 39 new shops in 11 states. Of those, 37 were company-operated. 
Revenue grew 33.2% to $264.5 million compared with $198.6 million in the third quarter of 2022.
Dutch Bros. expects to open at least 150 new shops, of which at least 130 will be company-operated, in 2023.
The company projects revenue of $950 million to $1 billion for the fiscal year, which is the calendar year.
Brothers Dane and Travis Boersma founded Dutch Bros in 1992. Dutch Bros Inc was formed June 4, 2021, to become a public company. It is traded on the New York Stock Exchange.
In a Securities and Exchange Commission filing Aug. 4, the company included the states in which it will be operating through the LLCs that are created.
BB Holdings FL LLC was registered with the state in November 2021, indicating the company has been looking for sites since then.
BB Holdings is led by Boersma Bros. LLC.
Dutchbros.com shows that Dutch Bros now has locations open or "opening soon" in 16 states: Alabama, Arizona, California, Colorado, Idaho, Kansas, Kentucky, Missouri, New Mexico, Nevada, Oklahoma, Oregon, Tennessee, Texas, Utah and Washington.
The SEC filing, for a credit agreement amendment, lists 18 BB Holdings LLCs that include Florida and Arkansas.
Nations Restaurant Business reported Nov. 8 that as the company opened its 800th store last month, Dutch Bros is "well on its way to its long-term goal of quintupling its current store portfolio to reach 4,000 locations over the next 10-15 years."

NRN.com said "the road to 4,000 stores begins with ramping up brand recognition, largely through investment in rewards, menu innovations, and deals that encourage Dutch Bros customers to share with friends, like the Fill a Tray promotion that has been a quarterly deal for three quarters, where customers can get four drinks for $15 — with the goal being to introduce new people to the brand."
"As we've gone into the center of the country and into Texas, it's been really important to have a base there as we continue to expand East and open in new markets like North Carolina and Florida," incoming CEO Christine Barone, who takes over as head of the company at the end of the year, told Nation's Restaurant News.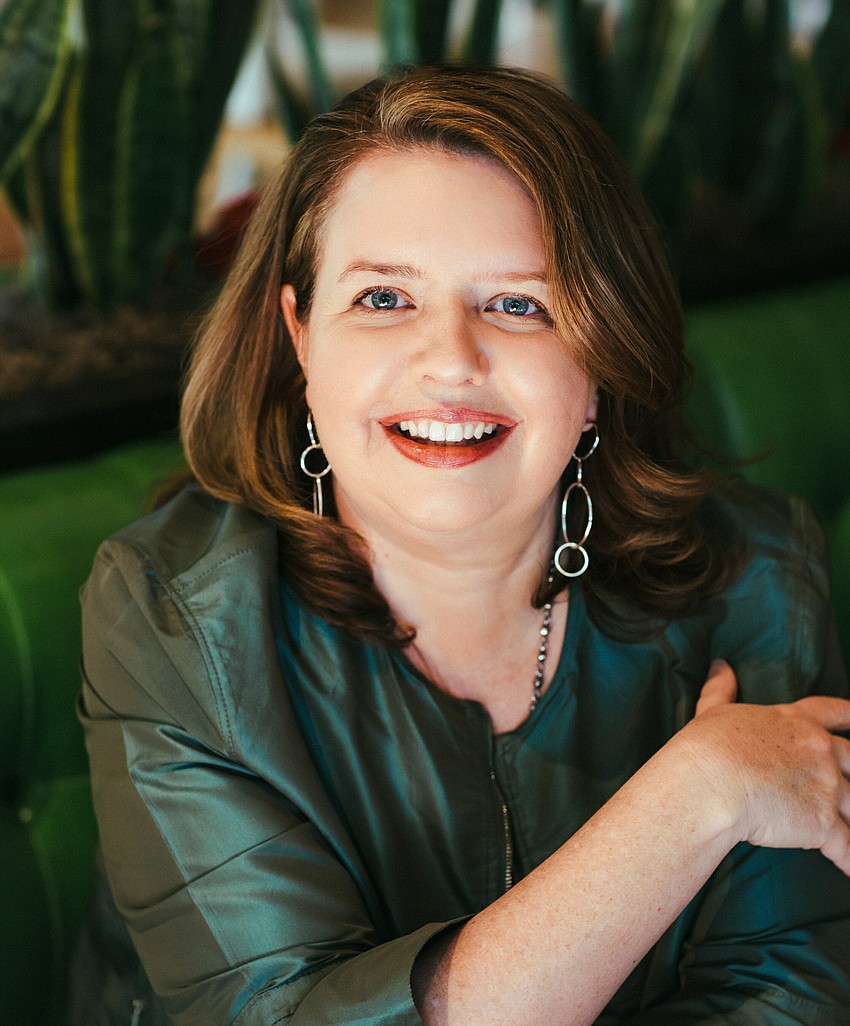 President since February 2023, Barone takes on the additional role of CEO effective Jan. 1, 2024, succeeding Joth Ricci. 
Barone previously was CEO of True Food Kitchen for almost seven years.
The restaurant news site said the store development pipeline for Dutch Bros will be largely centered on internal growth through the company's base of 325 operators, with connections and stores ready for new markets, though the company declined to share more of the new markets it wants to try. 
Barone said that once Dutch Bros enters new markets, it plans to use a strategy to penetrate markets more completely, build up brand recognition, and boost revenue with effects likely be seen by 2025.
Dutch Bros joins several coffee drive-thru kiosk chains opening in the area, including Ellianos, Scooter's, 7Brew, The Human Bean and continued expansion by Dunkin' and Starbucks Coffee Co. Other coffee companies also are opening in retail strip centers.