A $50 million cold-storage project in West Jacksonville will join Jacksonville's refrigerated-freezer warehouse movement.
Karis Cold and DSI South LLC ceremonially broke ground Nov. 9 on the speculative 265,264-square-foot freezer-cooler warehouse, called Jacksonville Cold, on 24 acres at 10105 Pritchard Road in Westlake Industrial Park.
"We started this strategy of cold-storage speculative development in 2019 and it's really ramped up over the past few years," said Karis Cold Managing Director Jake Finley.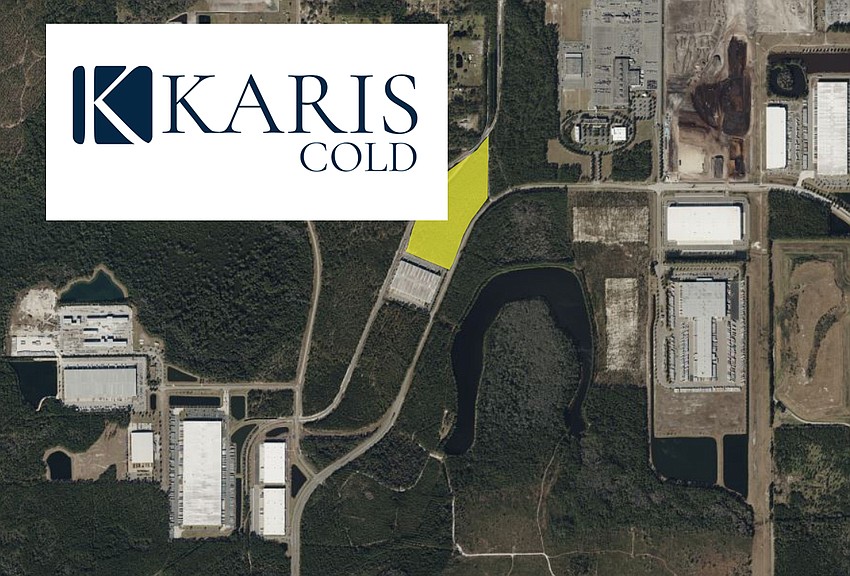 He said what makes cold storage a big industry now is that many of the existing refrigerated and freezer warehouses around the country are 40 years old.
"There was a lack of development in the space for a long time," Finley said.
The reason for the growth by Karis Cold and other developers is that consumers are demanding fresh and perishable foods that need to be temperature-controlled throughout the distribution process.
That includes produce, meat and seafood.
Speculative development means no tenant has been signed, which national consultants say is a competitive move to attract companies that need the new space fast.
The city approved a permit Sept. 7 for site clearing and mass grading for the Karis Cold project at a job cost of almost $1.7 million.
The city is reviewing a construction permit for the shell construction at a cost of $25 million. DSI South LLC is the contractor for completion in the fourth quarter of 2024.
The building is designed for a single tenant or two tenants and has rail capability if there is demand.
The team
Jacksonville-based Newmark Phoenix Realty Group President John Richardson and Senior Vice President Bryan Bartlett are the brokers representing Karis as the landlord representative.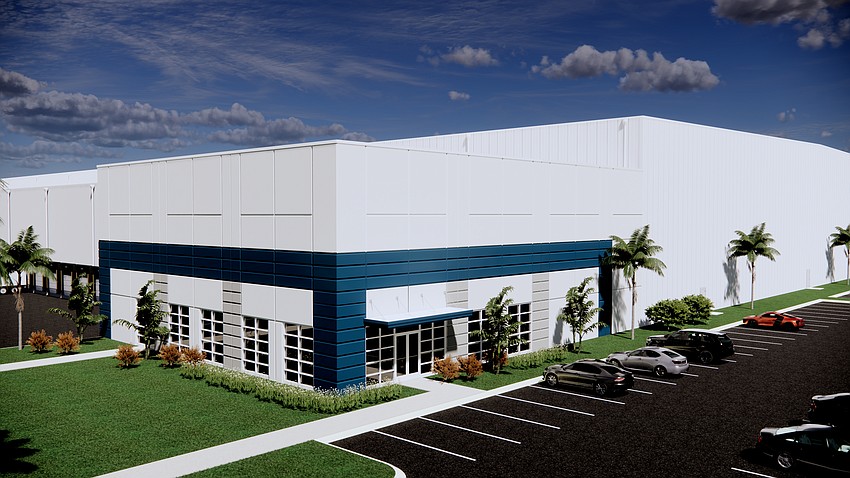 OnPace Partners of Atlanta is the food-industry expert.
Architects Plus Design Studio PLLC of Wheaton, Illinois, is the architect. Prosser Inc. is the civil engineer.
DSI South LLC, part of Chicago-based Development Solutions Inc., is the general contractor. DSI South has corporate offices in Tampa and in Oak Brook, Illinois.
Karis Cold is based in Naples with satellite offices in suburban Chicago and Denver.
Kariscold.com describes it as a private investment and development company with expertise in the cold-storage industry. 
The site lists nine projects comprising existing, under construction and available land for build-to-suit tenants among six states.
In Florida, it lists a Daytona Beach project of 807,585 square feet among three buildings on about 68 acres. It says the project is under construction with delivery in the first quarter of 2024.
In Stuart, Karis Cold began site work in August on Jupiter Cold, a two-building cold-storage development totaling 354,051 square feet for completion in the fourth quarter of 2024.
Through KCS Icebox Jax 1 LLC of Naples, Karis Cold paid $2.87 million for the vacant Jacksonville land June 29.
It bought the land from Westlake Land Management Inc., the property ownership company of Norfolk Southern Corp.
The Norfolk, Virginia-based transportation company owns Westlake Industrial Park and has been selling land there for development. Colliers International Northeast Florida Senior Vice President Guy Preston and Associate Seda Preston represent Westlake Land Management Inc.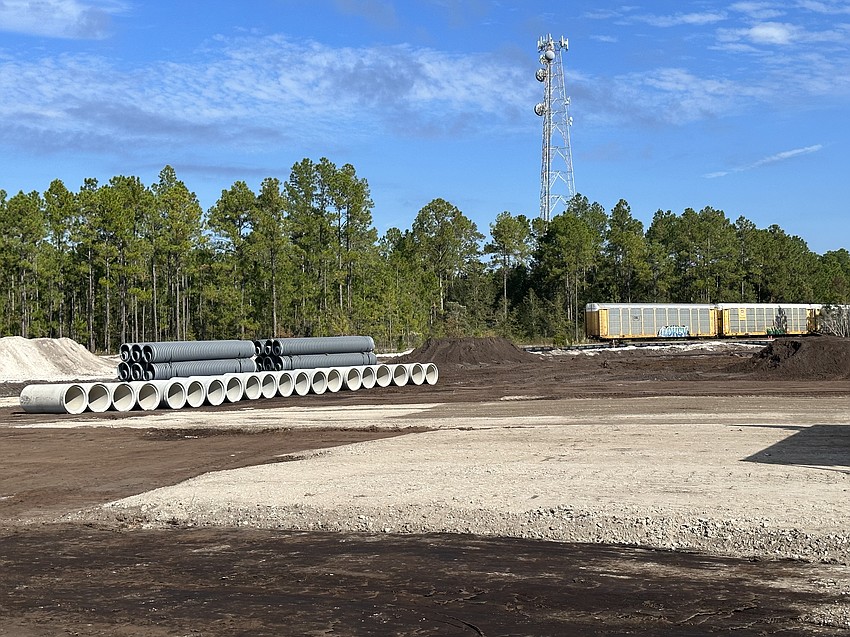 Karis Cold proposes the warehouse along a Norfolk Southern rail line. 
"We've built and maintain a great relationship with Norfolk Southern. We believe that having the rail on the back of a site to potentially connect to if the right tenant needs it is a massive differentiator for our project versus some that are just trucking in and trucking out," Finley said.
As he spoke, a Norfolk Southern engine moved along the rail line.
The property is along Pritchard Road about 4.5 miles west of Interstate 295. 
The Karis site is near Suddath, Southeast Toyota Distributors and BJ's Wholesale Club centers. 
Tenant demand
Karis is talking with multiple tenants for several uses, Finley said.
The Jacksonville facility could offer blast-freezing, such as for recently processed meat that would need to be frozen for exporting.
The facility also could provide storage for e-commerce uses.
"Or it could just be simply a consolidation facility where you're seeing rail cars full of frozen protein come in be consolidated in different ways into containers, and sent over to the port of Jacksonville for export, but also just the simple need to distribute cooled and refrigerated and frozen food throughout the state of Florida and to the residents of Jacksonville," Finley said.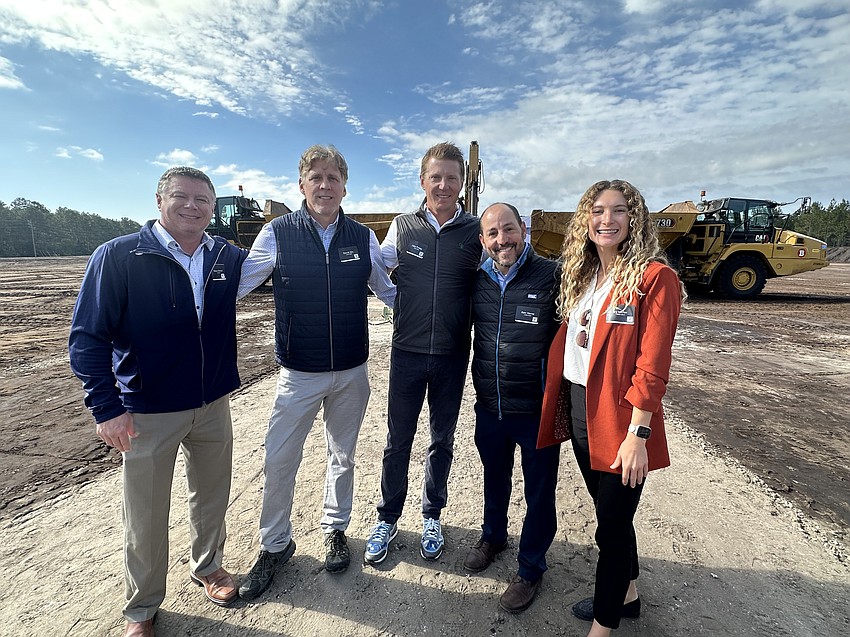 Karis Cold Senior Director Ken Verne said Karis has used its experience in multiple markets to fine-tune the layout of its buildings to make sure they are adapting to market demands when it comes to loading dock depth and building height. 
Verne said the buildings also are designed "so that when we have an operator that's ready to lease the building, we've got as much flexibility as they need to operate as efficiently as they want."
According to Verne, Karis Cold had been looking at Jacksonville since at least 2021.
"We have had our eyes on Jacksonville for over a year due to the proximity to the port and Jax being a gateway to the eastern coast of Florida along with great access heading north," Verne said Oct. 7, 2022.
Finley said demand is growing and so is Jacksonville's port, which plays a leading role in transporting the products that pass through the warehouse.
He said Florida and Jacksonville are growing in population and the Jacksonville port is seeing growth "because of some of the turmoil on the West Coast and because of the Panama Canal."
Labor issues have disrupted West Coast port operations. 
The widening of the Panama Canal increased maritime access from the East Coast to Asia.
Job creation is not as large as with e-commerce distribution centers that require hundreds of employees. The four recent cold-storage facilities in Jacksonville range from 40 to 80 workers, averaging 60.
The port's role
Ricardo Schiappacasse, Jacksonville Port Authority director of forest products and specialty cargos, said the business builds on itself.
"Every time one of these refrigerated facilities opens up, we get a tremendous amount of input from shippers that we don't even know," he said at the event.
"They call up and say, 'Oh, there's new development. There must be something important to be in Jacksonville.' So then we can promote the port and then they look at what facilities we have nearby. So it sort of promotes itself once a new building goes up," Schiappacasse said.
Schiappacasse works with attracting commodities, including fresh and frozen refrigerated cargo.
He said there was a lull in cold-storage development until about five years ago "where there was conversation started."
"Then we had a couple of places open up," he said.
He said FlexCold was full within 60 days of opening, so it immediately began to double in size. By early next year, FlexCold will have 300,000 square feet of space.
Axionlog also is expanding.
"I expect the same for all these companies. I did hear a presentation yesterday from a national company and they do a lot of data mining and look at potential business and where to go," Schiappacasse said.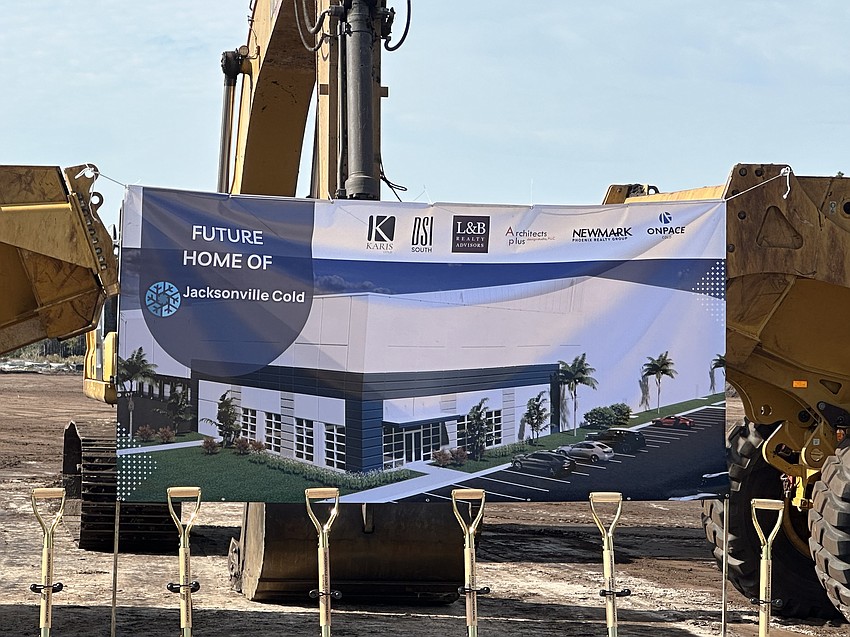 "My question was, 'Don't we have too much space going up?' They're like, 'Compared with other cities with your population size, you guys are underdeveloped by like 40%.' 
"They felt like this is a hot place to be right now. That's why we're getting a lot of interest."
The global pandemic that began in 2020 played a role as consumers began cooking and eating at home, increasing demand for fresh and frozen food.
Also, customers became accustomed to year-round buying of previously seasonal fruits and vegetables.
 "Now we have more ability to get it anytime we want," Schiappacasse said.
Also, distributors can better handle volume for items. For example, a large shipment of frozen pizza can be stored in the cold-storage warehouses and sent out to o retailers as needed.
"The access to a variety of foods is much better now than even five years ago. And as you know, you know, Jacksonville as well as Florida is growing in population leaps and bounds so everyone's taking advantage," Schiappacasse said.
Growth in Jacksonville
Karis Cold is the fifth refrigeration and cold storage developer to start a project in Jacksonville since 2021. 
It did not receive city incentives but the tenant can apply.
"Since the majority of incentives are given to the end user more so than the developer, we plan on working with a tenant to secure any potential incentives available to them," Verne said.
The first four are in North Jacksonville. City Council voted to approve city incentives for three of those.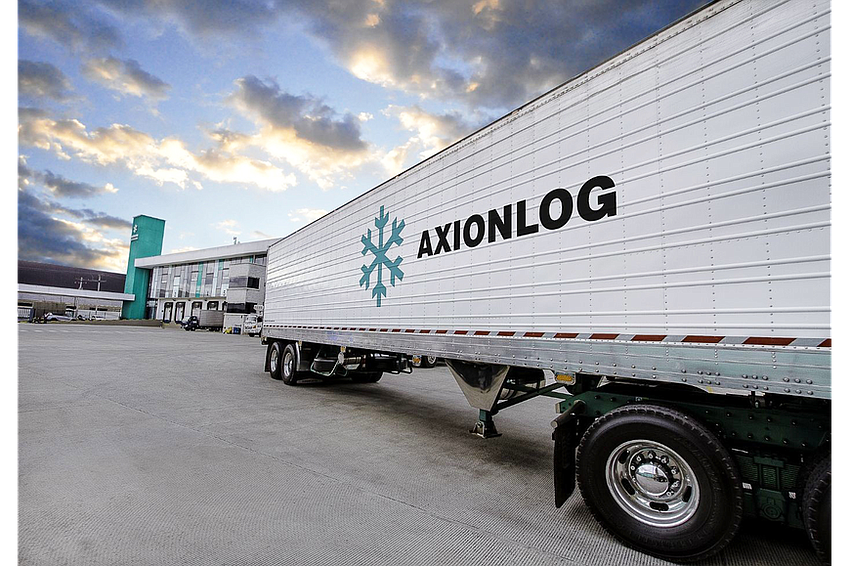 Axionlog built a cold and dry storage warehouse at 11370 New Berlin Road. JaxPort said Axionlog intended to open the warehouse by early 2021 and that the 38,000-square-foot facility was expected to expand to 100,000 square feet and create 60 jobs within five years.
Arcadia Cold Storage & Logistics, Primus Builders Inc. and Saxum Real Estate broker are building a 332,701-square-foot food distribution center on 32.37 acres at 9765 N. Main St. Council approved a Recapture Enhanced Value Grant property tax refund capped at $2 million. 
FlexCold LLC already is enlarging its cold storage warehouse to 346,000 square feet at 11180 Blasius Road. FlexCold LLC already is enlarging its new North Jacksonville cold storage warehouse. Council increased a property tax refund to $2.5 million for FlexCold as it expands.
FreezPak Logistics announced it would develop a 272,400-square-foot warehouse at 8730 Somers Road. Council approved an REV grant capped at $3 million.
JAXUSA, the economic development division of JAX Chamber, has said Jacksonville is a target for refrigerated warehousing because products can reach half of the U.S. population in two days by truck and about 100 million customers in a day.
Headwinds and tailwinds
OnPace provides acquisition and disposition, leasing, investment and consulting services for the food industry.
OnPacePartners.com reported in June that headwinds and tailwinds faced the cold-storage industry.
With "ultra-low" vacancies well below the national industrial average of roughly 4%, cold storage remains a competitive asset class. Developers are now speculatively building cold storage to capitalize on the post-pandemic dynamic of high demand and low supply.
E-commerce rose as demand shifted to more of an eat-at-home model due to the pandemic. In 2022, frozen food sales increased 8.6% and online grocery sales are expected to become 13.6% of overall grocery spending by 2027.
Inventory management has shifted as companies moved from "just in time" to "just in case." A 2021 survey of senior supply chain executives found that 61% of companies had increased inventory of critical products and 55% had taken action to ensure they had at least two sources of raw materials.
Manufacturers are reshoring — bringing manufacturing or industrial operations back to the U.S. — to reduce shipping costs and increase speed-to-market by locating closer to the consumer. 
However, companies have struggled to replace skilled workers and keep up with increased demand from food and beverage consumers. 
"As manufacturing industries look to expand offerings and reshore parts of their supply chains, labor pressures continue to rise. Unfortunately, the perception of younger generations does not help the problem; the majority believing that manufacturing jobs have limited career prospects."