About a week after the ceremonial groundbreaking, the city issued a permit Nov. 15 for DSI South LLC to build the Karis Cold storage facility in Westlake Industrial Park.
DSI South will build the $25 million shell project on 24 acres at 10105 Pritchard Road. The tenant build-out will boost that investment.
Karis Cold and DSI South ceremonially broke ground Nov. 9 on the speculative 265,264-square-foot freezer-cooler warehouse, called Jacksonville Cold.
Karis Cold estimates the project at $50 million for completion in the fourth quarter of 2024.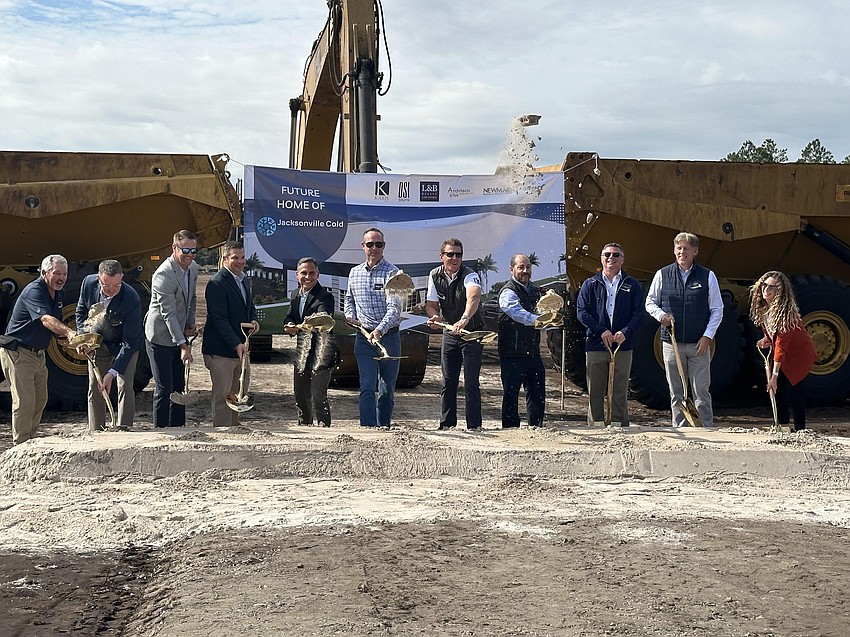 The city approved a permit Sept. 7 for site clearing and mass grading at a job cost of almost $1.7 million.
Through KCS Icebox Jax 1 LLC of Naples, Karis Cold paid $2.87 million for the vacant Jacksonville land June 29.
It bought the land from Westlake Land Management Inc., the property ownership company of Norfolk Southern Corp.
The building is designed for a single tenant or two tenants and has rail capability. 
"We started this strategy of cold-storage speculative development in 2019 and it's really ramped up over the past few years," said Karis Cold Managing Director Jake Finley at the groundbreaking.
He said what makes cold storage a big industry now is that many of the existing refrigerated and freezer warehouses around the country are 40 years old.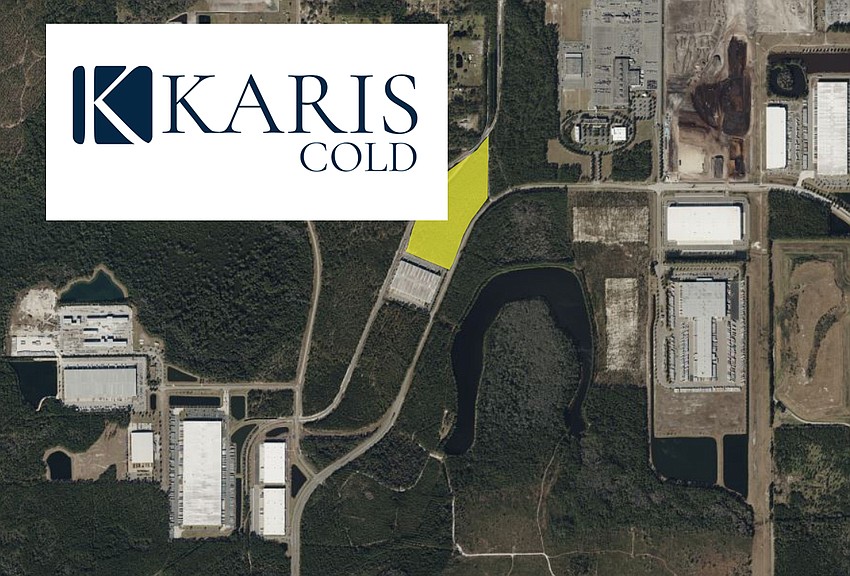 "There was a lack of development in the space for a long time," Finley said.
The reason for the growth by Karis Cold and other developers is that consumers are demanding fresh and perishable foods that need to be temperature-controlled throughout the distribution process.
Jacksonville-based Newmark Phoenix Realty Group President John Richardson and Senior Vice President Bryan Bartlett are the brokers representing Karis as the landlord representative. 
General contractor DSI South LLC is part of Chicago-based Development Solutions Inc. DSI South has corporate offices in Tampa and in Oak Brook, Illinois.
Karis Cold is based in Naples with satellite offices in suburban Chicago and Denver.